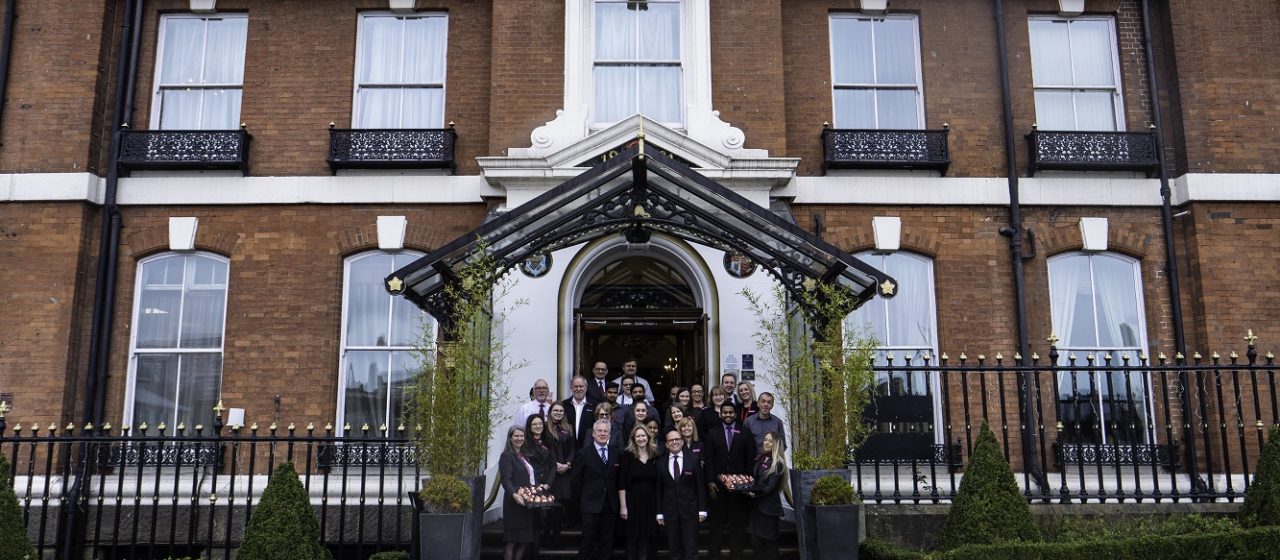 Sheffield's jewel in the Crown
Mar 13
Sheffield's oldest and arguably its most attractive hotel, is today rebranding to the Crowne Plaza® Royal Victoria Sheffield , thanks to a £3 million-pound refurbishment.
The hotel mixes grand Victorian architecture with the very best modern facilities and services, all under the umbrella of one of the world's leading business hotel brands, Crowne Plaza® Hotels & Resorts.  
 Situated at the site of Sheffield's historic Victoria train station, the hotel was considered one of the most complete and luxurious hotels in the United Kingdom when it was built in 1862. It was given its "Royal" prefix after a visit of King Edward VII and Queen Alexandra in 1905.
The 6th March 2019 is another significant day in the history of the hotel. Today, after a refurbishment of over £3 million, the hotel has been brought back to its former glory and comes under the Crowne Plaza flag, InterContinental Hotels Group's (IHG) leading business brand. The hotel joins more than 400 Crowne Plaza hotels across the globe, and is the 3rd Crowne Plaza hotel in Yorkshire.
The hotel is perfectly located in the heart of Sheffield City, just a 5-minute walk into the city centre and offers ample parking. Our impressive meeting rooms can cater for everything from an intimate business gathering to a conference in our stunning ballroom for 400 attendees; with a choice of 14 meeting rooms we have a space to suit everyone and our Meeting Director will ensure that you and your party have everything you need.