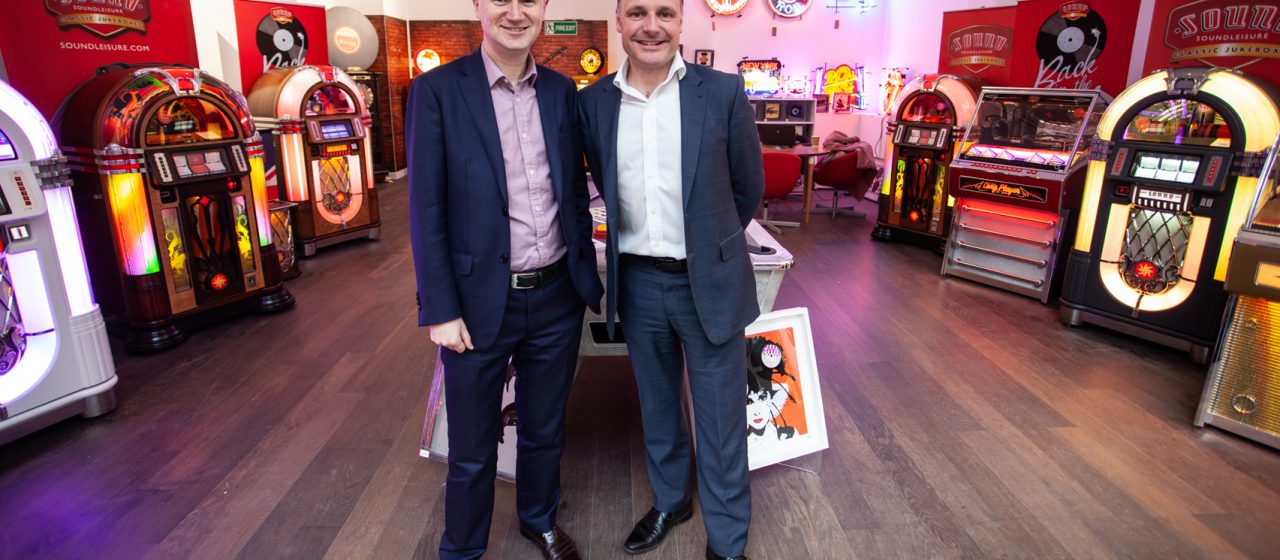 Retail alive as jukebox shop pops up for third time
Feb 25
A Leeds-based manufacturer of handcrafted jukeboxes is set to open a pop-up shop in the city for its third time in two years.
Sound Leisure will open in Victoria Gate, part of Victoria Leeds, on Tuesday 25th February, two years since it first arrived in the centre.
The seven-week long tenancy will showcase the Leeds based company's range of handcrafted machines, displaying a range of CD, vinyl 45, LP and digital playing jukeboxes alongside an assortment of original vinyl artwork, petrol pumps, neon signs, pool tables, football tables and arcade machines.
The 42-year old firm which manufactures a wide range of products from jukeboxes to children's play areas in its Crossgates facility, first trialed a pop-up shop in Leeds's newest shopping centre in 2018, to mark its 40th year of business and waves the flag for local manufacturing. The shop proved so successful it extended its first stay and returned Christmas 2018.
Sound Leisure managing director, Chris Black comments: "We are delighted to be able to showcase a wide range of our hand built classic jukeboxes in our hometown of Leeds. Sound Leisure's range of bespoke machines appeal to a growing audience of music lovers around the world who appreciate quality craftsmanship, the beautiful styling of the 1940s and 50s eras with the flexibility that modern technology and a hand-built product brings. We are looking forward to welcoming visitors and being able to demonstrate the unique sound and the memories that the machines evoke"
Jo Coburn, General Manager at Victoria Leeds, adds: "The return of Sound Leisure is a demonstration of the local appeal of the brand and testament to retail as a valuable approach to business success. We're really delighted to be offering such a unique concept for shoppers, strengthening our existing portfolio of brands."
Sound Leisure is an innovative, family-run manufacturing business, which remains the only sole-ownership firm of its kind in the world and one of only two jukebox manufacturers in Europe.