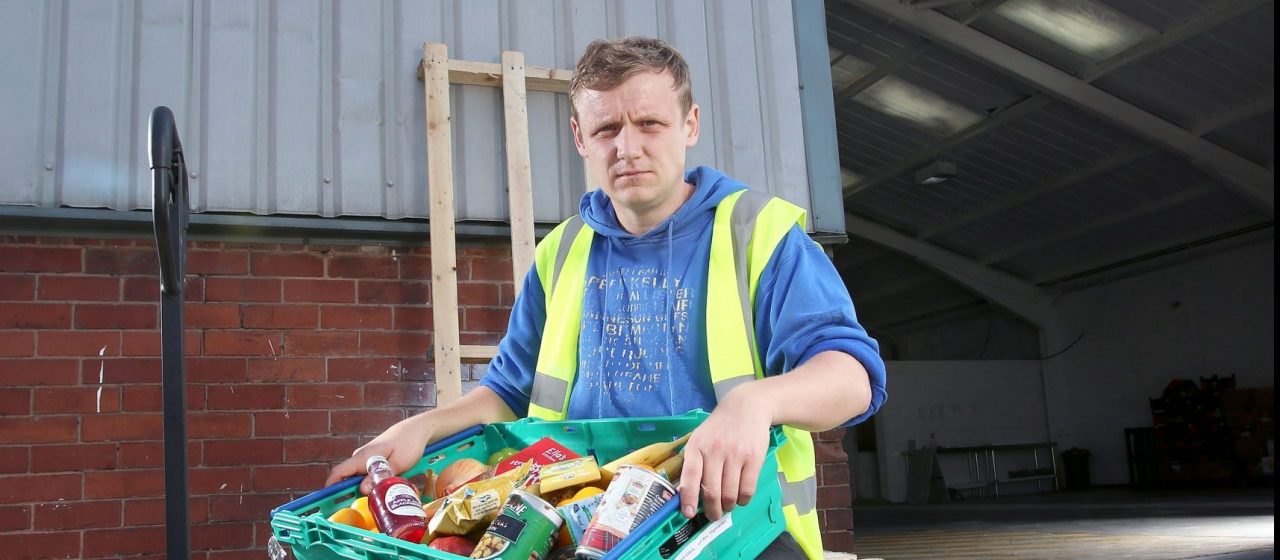 Real Junk Food Project moves into new 11,915 sq ft Leeds HQ
Oct 14
The Real Junk Food Project (TRJFP) has signed a 12-month lease on a 11,915 sq ft industrial unit at the former Copperworks in Stourton, Leeds – owned and managed by Brighouse-based commercial and industrial lettings specialist and landlord, Towngate PLC.
Borne to tackle rising levels of food waste, the social enterprise started as a single café in Armley and has inspired over 120 projects across seven countries. The organisation's new home on Haigh Park Road will be a place to store intercepted food, which will then be re-distributed to the Kindness Sharehouse within the Ridings Centre, Wakefield.
The supermarket has no prices on its goods, instead asking customers to 'pay what they feel' – providing access for all, without the stigma attached to food poverty or waste.
In 2019, TRJFP intercepted approximately 400 tonnes of food, the equivalent of 950,000 meals. In the first 12 weeks of lockdown in 2020 alone, the team intercepted double that amount – comparable to 1.9 million meals.
Adam Smith, founder and CEO of TRJFP, commented: "Whilst Covid-19 has exacerbated the problem of food waste, it's important to understand this issue does not just exist because of the pandemic. There are food consequences of every wider social, political, and economic occurrence we go through, from Christmas to Brexit and the devastating floods earlier this year, to name just a few.
"Tonnes of produce never reaches its intended destination, and special action needs to be taken to prevent it ending up in landfill until fundamental changes are made to the system. Whilst we are immensely proud of the new warehouse, it's a bittersweet achievement really, as our growing organisation sadly reflects a rising problem. We'll have truly succeeded when systematic changes have been made and we no longer need to do what we're doing."
Tom Lamb, property manager at Towngate PLC added: "It's a real pleasure to be able to work with TRJFP – the work it does is not only inspirational, but vitally important to people and the environment.
"The Stourton site should make the perfect home for their warehouse operation. The close proximity to the M1 and M621 will also be extremely beneficial when distributing food supplies, while the location will ensure easy access for those looking to donate food directly."
The warehouse also benefits from an adjoining yard area and ancillary office accommodation, as well as ground level loading doors and large power supply. The Copperworks site was acquired by Towngate PLC in 2003 and is popular with industrial occupiers given the proximity of the national motorway network.