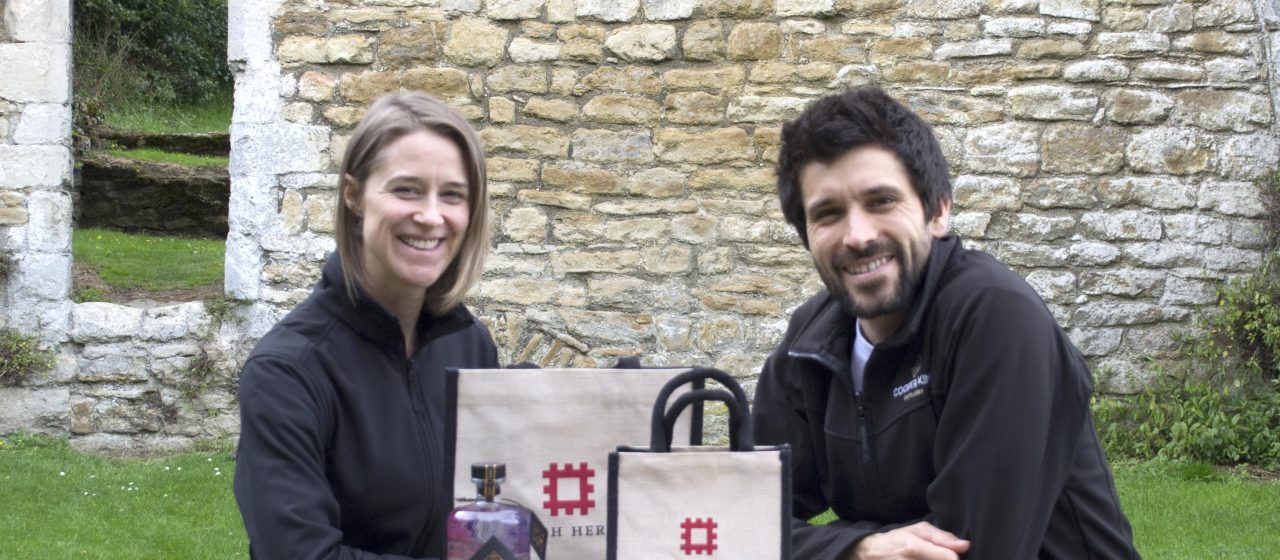 Partnership boost puts Yorkshire start-up distillery on national map
Aug 15
A Yorkshire-based start-up gin and whisky distillery has partnered with three leading UK stockists to supply a range of its award-winning gins.
Based in Sutton-on-the-Forest, North Yorkshire, Cooper King Distillery has added a further three leading brands to its portfolio including English Heritage, That Boutique-y Gin Company, and Ocado.
The distillery has also expanded into a total of 24 Booth's stores having seen success across the three Yorkshire stores of the independent, British, family-owned supermarket since June 2018.
Having only released its pioneering product Cooper King Dry Gin in May 2018, the gin has gone on to scoop several leading industry awards and now works with over 150 carefully selected stockists across the country.
That Boutique-y Gin Company approached the founding duo for a collaboration and has now released a bespoke summer gin named 'Summertide Gin'. Working in partnership to produce 2000 bottles, the gin features an illustrative label which draws inspiration from the people, place and story behind the distillery. Available via online retailer Master of Malt and through distributor Maverick Drinks, the unique gin is similar to Cooper King Distillery's flagship Dry, but increases the citrus and dials down the spice, making use of makrut lime leaf, lemongrass, the distillery's own honey and green cardamom.
Having partnered with the Great British Exchange, the premier trade supplier of British-made products which aims to source the best emerging British brands, Cooper King Dry Gin is also now available on Ocado.
Cooper King Dry Gin can also be found within eight English Heritage sites across North Yorkshire. A charity that manages over 400 historic monuments, buildings and places, English Heritage aims to offer local products in their sites alongside their branded ranges.
Having been on the shelves for the past four months, it has quickly become one of the best-selling local food and drink items across the regional English Heritage sites.
A spokesperson at English Heritage comments:
"Cooper King Distillery's sustainable ethos and quality products aligns them perfectly with English Heritage. Their Dry Gin was introduced into our North Yorkshire sites in April and has proven to be very popular with customers who enjoy a quality gin and want to take away a regionally produced gift of their visit to Yorkshire."
The company was founded in 2016 by Dr Abbie Neilson, a scientist and Chris Jaume, a chartered architect.
Co-founder of Cooper King Distillery, Chris added:
"It has been an incredibly busy time for us, but we've enjoyed the challenges and successes from teaming up with further national stockists. The support from Great British Exchange has been phenomenal and it's wonderful to see the gin available to a wider audience through Ocado. The Boutique-y Gin Company pride themselves on working with "the world's best distilleries, brands and minds", and together we've created a bright and zesty delight of a gin, perfect for enjoying outside this summer.
"We're committed to creating sustainable spirits and the partnership with English Heritage, as well as increasing our presence in the leading independent supermarket, Booths, is a great fit and something we're incredibly proud of."