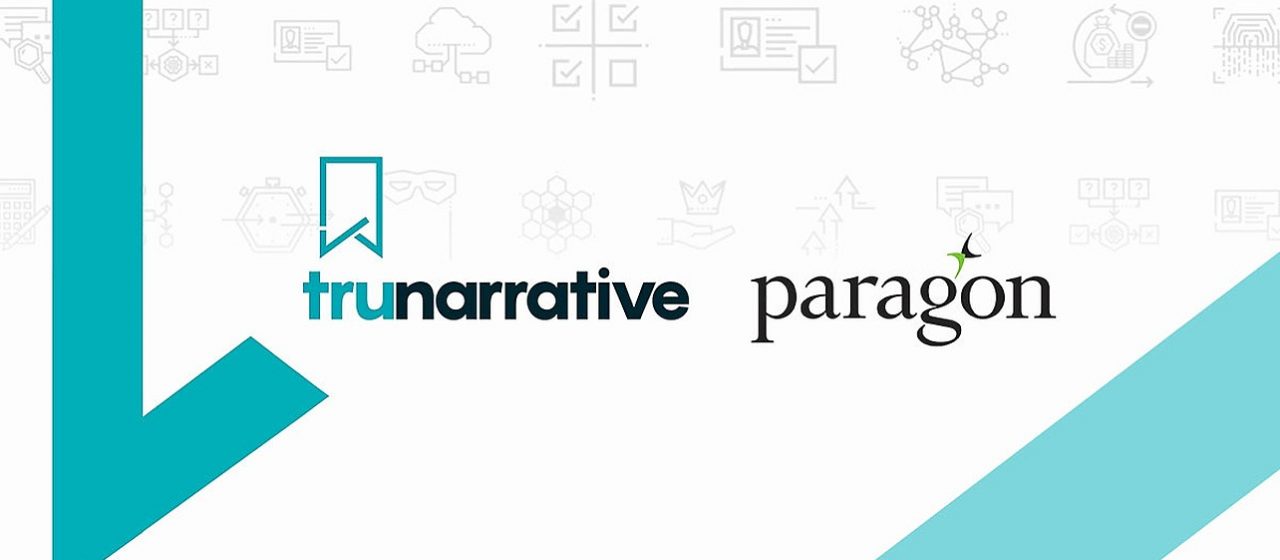 Paragon Bank to adopt TruNarrative RegTech platform to power bounce-back loans initiative
Sep 23
Paragon Bank has procured business onboarding and automated due diligence technology services from RegTech firm, TruNarrative.
The decision follows Paragon Bank's recent approval from the British Business Bank, enabling Paragon to deliver Bounce Back Loans to SMEs coping with the Covid-19 economic situation.
Paragon Bank is a FTSE 250 multi-award winning specialist bank with over 430,000 customers. Since its inception in 1985 as a buy-to-let mortgage lender, it has grown to offer a range of products, including commercial and SME lending, motor finance, asset finance, and consumer savings accounts.
TruNarrative's platform is trusted by regulated entities across Europe and North America including banks, lenders, eCommerce and payment services.
Via a single API, the TruNarrative platform delivers automated customer onboarding, financial crime prevention, fraud, money laundering detection, ID and biometric verification, multi-bureau eKYC, eKYB, PEPs and Sanctions, and anomaly detection.
Following Paragon's appointment as the 20th Bounce Back Loans Scheme provider, it required a solution to deliver real-time financial crime decisioning and risk rating of linked entities and individuals so Bounce Back loans could be processed as quickly as possible.
The TruNarrative platform is integrated with Paragon Bank's core architecture and will initially facilitate the onboarding of SMEs specifically for the Bounce Back Loans Scheme (BBLS).
TruNarrative's cloud-native solution was integrated, deployed and live within three weeks and now complements Paragon's existing onboarding processes with real-time financial crime decisioning and risk rating.
The partnership will give Paragon Bank access to a range of capabilities, including device risk profiling, KYB risk insights, electronic identity verification, enhanced fraud detection using Cifas data, Peps, Sanctions and Adverse Media.
The TruNarrative platform allows Paragon to review and rapidly adapt its risk scores, thresholds and constantly monitor risk within its SME customer base for BBLS.
"Combining the technical proficiencies of Paragon Bank's IT Team and depth of domain knowledge from their Financial Crime Team, we have collectively demonstrated that financial crime change projects can be completed in a matter of weeks rather than months or years.
The resultant outcome is that the Financial Crime Team now has an enhanced capability that can positively support the commercial aspirations of the Bank to deliver an exceptional and frictionless customer experience.
We continue to look forward to future initiatives with Paragon Bank."
Edward Vaughan – Head of Banking, TruNarrative
"The Covid-19 crisis has meant that as a business Paragon Bank has had to react quickly and effectively to adapt our processes and IT systems to support our customers.
As part of our BBLS development we needed to select a partner who could provide not only the technology we required, but also work with our internal team to deliver a robust solution to very demanding timeframes, TruNarrative has proven it has the capabilities to do this and we will continue to work with them on future enhancements to support our customers."
Warren Stevenson, IT Director, Paragon Bank