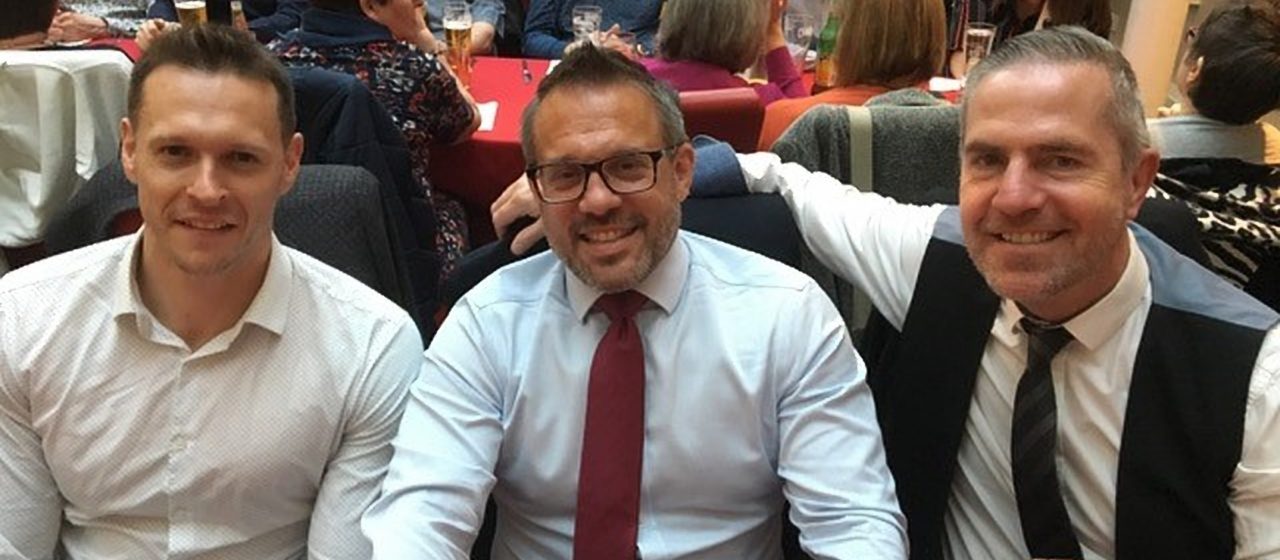 Over £850 raised for The Welcome Centre at Sheards annual charity curry night
Apr 11
Back for another year, Sheards Accountants' annual charity curry night has raised over £850 for Kirklees' largest food bank, The Welcome Centre.
The event, held at popular Indian restaurant The Chilli Lounge, brought together over 90 local business people together, with raffle prizes kindly donated from staff members and companies across Huddersfield.
Carolyn Atkinson, Director of Sheards Accountants, remarked:
"This event has been the best turnout we've had yet, it's great to see the room filled with people who are here to help us support such a worthy cause."
The annual charity curry night follows a series of similar events hosted by Sheards Accountants, who are dedicated to supporting the work that takes place across the community and are really grateful to the Chilli Lounge for hosting this event.
As their chosen charity for 2018/19, a quiz night late last year raised £800 for The Welcome Centre, and along with smaller fundraising activities brings the total fundraising pot to just over £2,000.
This total is set to rise even further as the team at Sheards get set to take on the Tough Mudder challenge next month, which has already raised £505.
Emma Greenough, of The Welcome Centre, said:
"I would like to thanks Sheards Accountants for choosing us as their charity of the year, the support really means a lot to us as we are a small charity. We are doing everything we can to support our community, but with a 37% increase in demand for our services, we need support like this more than ever before.
"Last year, we supported 4,000 people, of which 1,200 were children. We wouldn't be able to do what we do without the support of business likes Sheards Accountants, and we are truly grateful."
If you would like to donate further please visit https://mydonate.bt.com/fundraisers/lucysmith7