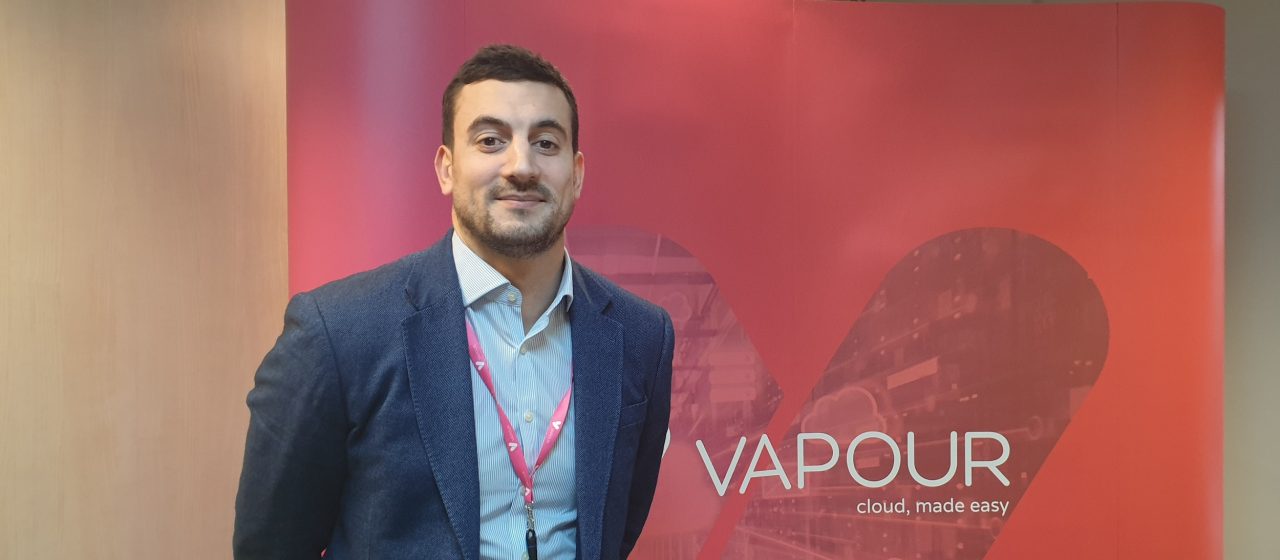 New signing for rapidly-growing Vapour Cloud team
Feb 12
The fast-growth digital transformation specialist Vapour Cloud has appointed Alec Stephens as account director, as the company prepares for over 50% revenue growth in 2019.
With more than 15 years' experience in the technology sector, Alec began his career as an inbound contact centre agent. He went on to progress through telemarketing and account executive roles when the business became ntl:Telewest, and subsequently Virgin Media.
It was here that he first worked for Tim Mercer – now CEO of Vapour Cloud. He progressed through field sales, corporate sales, account director, commercial finance management and systems integrations roles, before he moved on to Redcentric. He was an account director here, and at Exponential-e, until the opportunity arose to re-join Tim's team – this time at Vapour.
Now he will be responsible for new business development the length and breadth of the country, particularly for network and voice projects. He will also support existing clients with their ongoing digital transformation journeys.
The move has already attracted vast attention throughout the industry, not least because Tim was behind a football-themed 'transfer window' social media stunt which drew circa 20,0000 views over the fortnight's campaign.
Commenting on the new signing, Tim said: "I have first-hand experience of Alec's knowledge, tenacity and approach to customer service, and it is exactly this level of acumen that I look for in our colleagues. I'm delighted that, having worked with him as an up-and-coming star, he's now back on board as a world-class striker!"
Alec added: "I was extremely interested in the opportunity – Vapour has a strong team, great partners on board, a sustained growth journey under its belt and an impressive roadmap for further expansion.
"There is such a sweet spot for Vapour's services at the moment and because we've been a cloud-first business since the beginning – even before the market was ready perhaps – organisations are now entrusting projects large and small with our specialist team. I'm really looking forward to the opportunity to support the business through its next chapter of development."
Last month, Vapour was hailed one of the fastest-growing cloud voice platforms in the UK.