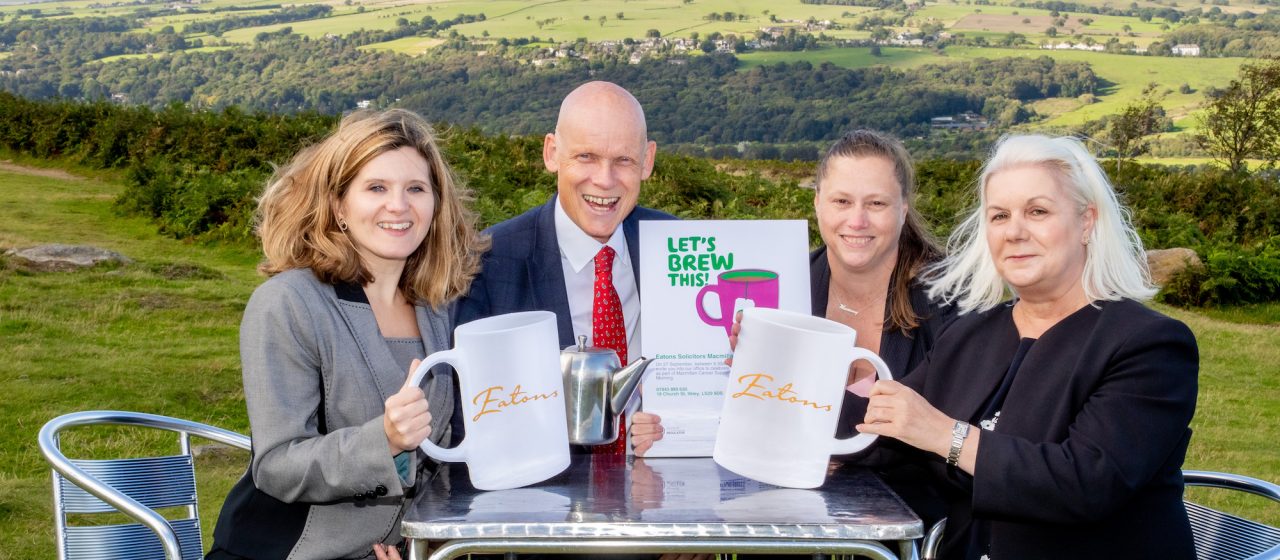 Legal firm celebrates 1st Ilkley anniversary with coffee morning
Sep 13
An Ilkley-based legal team is celebrating one year since expanding to Ilkley by taking part in Macmillan Cancer Support's World's Biggest Coffee Morning.
Eatons Solicitors, which has 150 years' legal experience and offers services including powers of attorney, conveyancing and mergers to commercial and domestic clients, opened its Ilkley office on Church Street in September 2018. The firm expanded to Ilkley due to an increased demand for its services; particularly advice in conveyancing and inheritance and wills.
Graeme Brown, managing partner at the firm which has offices across West Yorkshire, said: "It's fantastic to be celebrating one year in the Ilkley office. We've loved being on the doorstep of many of our clients and offering a range of services and our 30-minute free consultation to the wider community. Getting involved with the town has been a highlight for us this year, so we'd like to invite them in for a brew to celebrate, while giving back to a very worthy cause."
On 27 September between 9.30am and 11am, the team will be inviting the Ilkley public and clients into its office for the Macmillan World's Biggest Coffee Morning. Macmillan is a cancer support charity which provides physical, financial and emotional support and the annual event is in its 29th year.
Adele Burrough, fundraising manager at Macmillan, said: "The response we've had to the World's Biggest Coffee Morning has been phenomenal. Macmillan's Coffee Morning raises millions for the ever-growing number of people affected by cancer and we're not government funded, so without the generosity of organisations like Eatons Solicitors we simply couldn't provide the services that are needed here in Ilkley. Whether you're baking or faking – head down and show your support!"
Graeme added: "Head down for cakes baked by our staff and plenty of tea and coffee. Any contribution is greatly appreciated and we'll have a donations box in the office on the day."
Eatons Solicitors has provided commercial and personal legal services for more than 130 years and is one of Yorkshire's leading solicitors practices.
For more information about Eatons Solicitors please visit www.eatons-solicitors.co.uk.