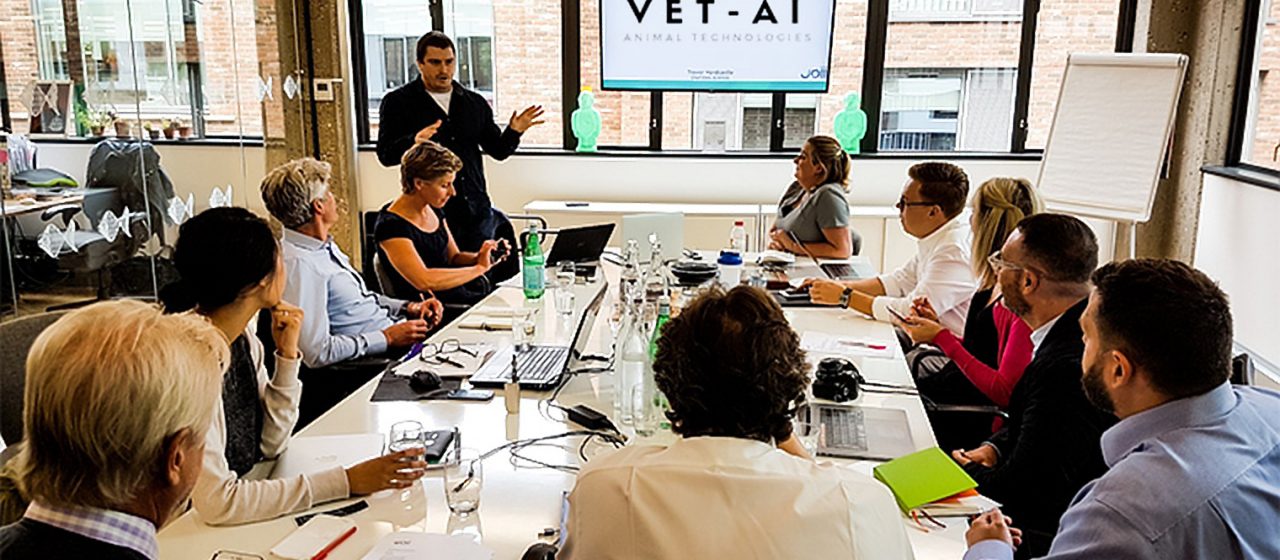 Leeds-based Vet-AI named in prestigious Startups 100 2019 Index
Jul 08
The UK's longest running index of disruptive new startups, the Startups 100, has been announced and Vet-AI has landed position 100. 
Run by Startups.co.uk, the Startups 100 offers a diverse showcase of new businesses which demonstrate innovation, solid financials, economic impact, and the ability to scale. 
The list was invigilated by a host of high-profile business leaders including entrepreneur and angel investor Alex Farrell, England and Lions rugby player and CEO Tim Rodber, Instagram influencer and small business advocate Gemma Metcalfe-Beckers (Mutha Hood), engineer, investor, and inventor Gi Fernando MBE and founder and serial entrepreneur and President of MVF Titus Sharpe. 
The judges also selected top pics for some specialist categories, including best tech solution, family focused business, social impact, regional business and best B2B and B2C.
With veterinary inflation rising by 12% year-on-year, many pet owners are wary of taking their pet for a check-up even if there's an issue which could develop into something serious. Vet-AI is aiming to address this problem with Joii, an app which, according to the founders, will reduce the price of veterinary care by 60%.
Joii is the first app from Vet-AI, launched this May, that offers a free symptom checker, free video consultation with vet nurses and video consultations with vets cost £20. It has the world's first AI built specifically to mimic the way a vet makes a diagnosis including image and video recognition and a clinical reasoning component. 
The firm's data collection strategy will allow them to deploy machine learning models to discover deep patterns in pet data that would otherwise be impossible to detect, to give anticipatory warnings of disease onset. Resulting in an improvement of animal welfare, and potentially, in new scientific discoveries in the domain of pet health.
Vet-AI's team of experts include Elmwood founder Jonathan Sands OBE, Sarah Warren, President of the British Veterinary Dermatology Study Group, Josh Sephton, former senior developer at Push Doctor and computational solid-state physicist Trevor Hardcastle.
Vet-AI, Co-founder Paul Hallett, comments: "This is really exciting for us and such an important milestone for our company. Over the past two years we've worked tirelessly to create an app that we genuinely believe will change the way owners access veterinary care for the better. We want to improve the welfare of animals by getting them access to the care they deserve, but we've also found a solution for veterinary professionals who struggle to find a work/life balance. To be included in the same list that so many successful companies have been in the past, it truly is an honour."
Editor of Startups.co.uk, Bryn Glover: "Congratulations to all of the companies listed on the Startups 100 this year. We had more entries than ever and the standard was especially high, so being included is a fantastic achievement. All of the judges were incredibly excited by the lineup this year and the obvious innovation and ambition cultivated here in the UK, even in difficult times.
"We have a good track record of identifying potential – Deliveroo, Notonthehighstreet, HelloFresh and many more, so we can't wait to watch the businesses progress over the coming years."