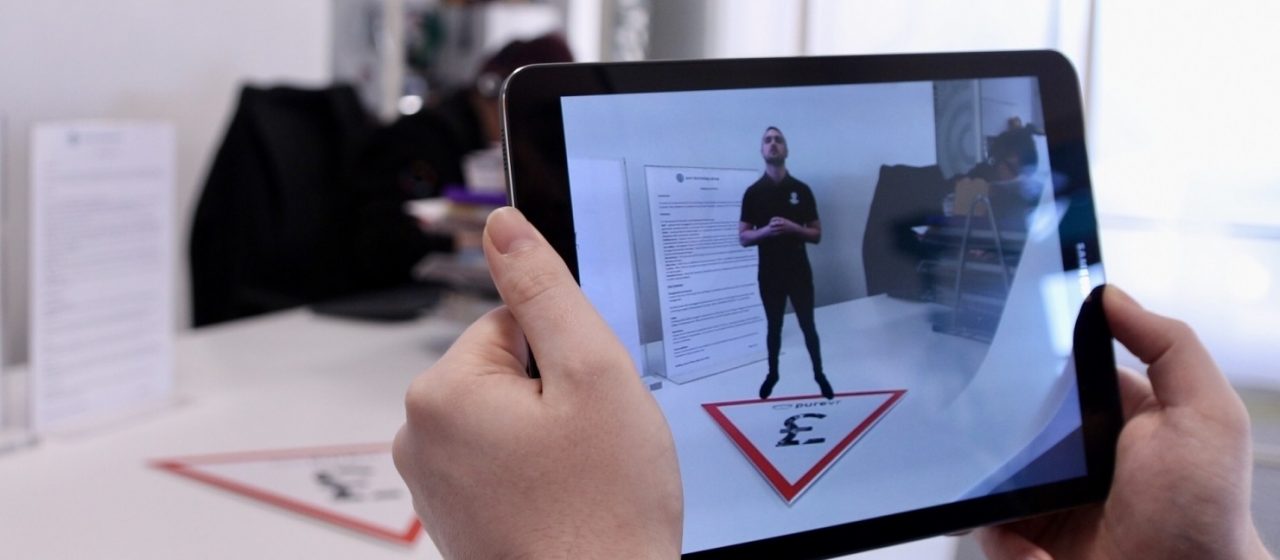 Leeds-based pure technology group expands services with VR
May 17
Leading IT solutions provider, pure technology group (PTG), has unveiled the latest addition to its suite of pioneering tech services – pureVR – in a move that the company hopes will support turnover growth of 30% in 2019-20.
The new VR proposition encompasses multiple Augmented, Assisted, Mixed and Virtual Reality technologies – designed to improve the efficiency, quality, flexibility and performance of an organisation. This comprises Toshiba dynaEdge – for which PTG is one of only three authorised partners in the UK – hyperVSN and the firm's own unique development, pureVR HR Induction.
Cutting-edge Toshiba dynaEdge is an Assistive Reality wearable device, which acts as an intuitive remote assistance tool. The high-performance, Google-Glass-style solution is linked to a Windows 10 wearable computer – integrating with Skype for Business and Microsoft Teams – and aids collaboration between in-house and remote workers.
Wearers have full control over the visibility, recording and schematics functions – allowing them to send real-time updates to staff based at the office, and call for remote support via the glass as required.
Commenting on the tech's real-life application, PTG's Group technology solutions manager, Simeon Banks said: "We recently installed the dynaEdge solution for a national engineering and services firm – it blends on-the-job training with classroom learning and can transform the way the business develops apprentices."
Second to make up the trio of solutions is the holographic emitter technology, hyperVSN. As the world's first 'Integrated 3D Holographic Display System,' it paves the way in immersive visual experiences.
The turnkey solution combines high-tech holographic projection units with a smart content management platform and is designed to revolutionise the retail, design and exhibition markets with futuristic hologram features.
The third strand of the company's new VR services has been coded and developed entirely in-house – a project which took seven months to complete. PTG's Augmented Reality solution for SMEs offers a bespoke HR induction and is not reliant solely on headgear, as it works on all smartphones and tablet devices – with custom headsets completely optional.
Explaining the rationale behind the launch, PTG's Group COO Cliff Fox said: "We believe that VR has a huge potential to enhance all organisations.
"It's far bigger than just a gaming concept. This disruptive tech has the power to remould and improve the world of work as we know it – offering a revolutionary advantage for the education, training, maintenance, field service and retail sectors particularly."
The news follows the firm's most successful year-to-date in 2018 – closing the year a circa £28m organisation, acquiring Keytech Managed Solutions Ltd and reaching its 100th employee milestone.