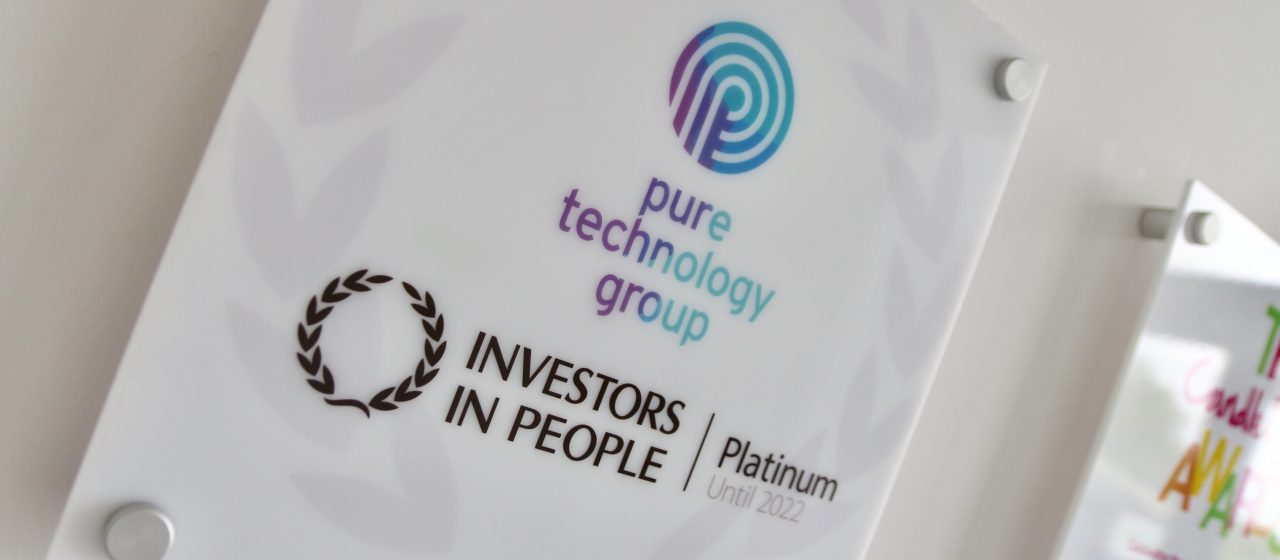 Leeds‐based tech firm awarded platinum standard for Investors in People
Aug 21
Leading IT solutions and services firm pure technology group (PTG) is celebrating receiving the Investors in People (IIP) platinum standard for its Leeds and Wakefield offices – the highest level of accreditation held by only 0.05% of IIP‐certified companies.
Following a three‐year assessment programme led by IIP – including staff satisfaction surveys, annual reviews and one‐to‐one interviews with team members – PTG has achieved the status for its sustained development and workforce investment.
Commenting on the achievement, PTG's Group HR director Anne Davison said: "Being recognised with this prestigious accolade is a fantastic boost for our company, as it reinforces what our culture and values are all about – our people.
"They are our most important asset and we are committed to developing them at every given opportunity. This is what we believe is the key to high performance and job satisfaction."
Of just 50 (approx.) IIP‐accredited IT companies in the UK, PTG now ranks within the top three.
Forming part of the business's people fulfilment and retention strategy, PTG offers a diverse wellbeing programme – comprising gym membership contributions, office fruit deliveries, mental health first aiders, regular one‐to‐ones and briefings, plus team‐building activities and social events.
Anne added: "We regularly conduct staff surveys, with the most recent one completed by IIP, as part of this accreditation process. For this, we achieved a 78% response rate, scoring 811 points out of a possible 900 – well above the average industry benchmark of 733 and the 724 for IIP‐status firms.
"This standard is the start of things to come for PTG, as we look to further invest in our staff's learning development, as well as internal systems and hardware.
"We strive to make working here not only enjoyable but personally and professionally enriching."
There is also a Group profit share scheme offered to employees, based on financial performance per quarter.
The announcement follows new additions to the firm's service catalogue, as well as PTG'S most successful tech expo to‐date – pt19.
Established in 1991, IIP is an internationally recognised certification for business improvement and sustainability through people management.