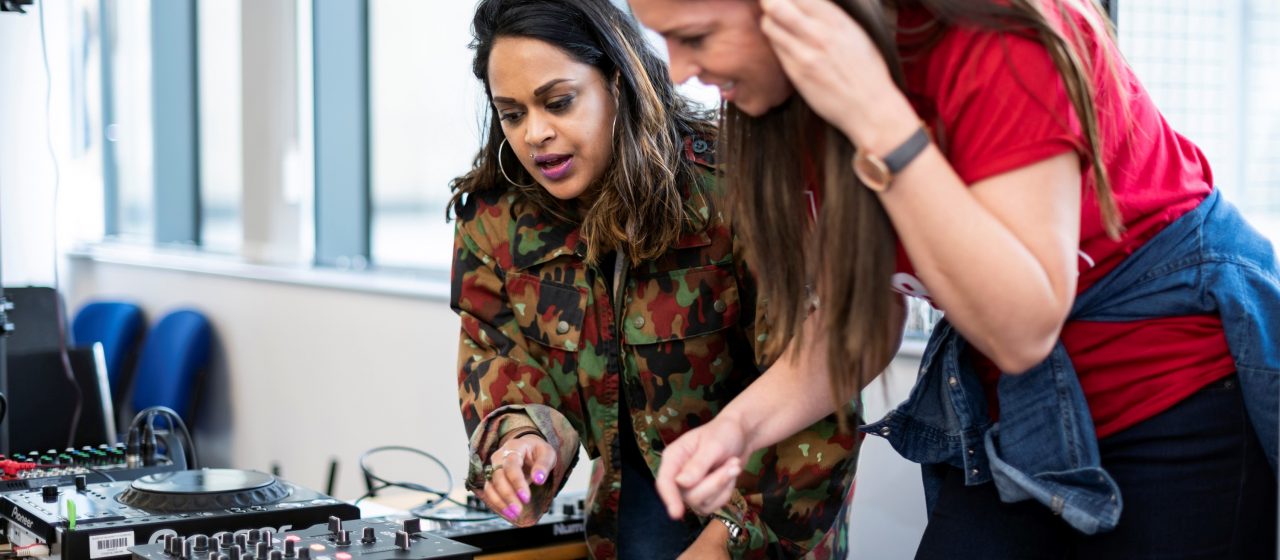 KC Communications announces Huddersfield start-up competition winner
Apr 29
KC Communications has named Yorkshire Sound Women Network (YSWN) as the winner in their start-up competition for Huddersfield-based businesses. Many strong applications were received but the Yorkshire Sound Women Network demonstrated clear objectives in their application.
The competition prize includes a range of pro bono professional services, including 12 months of marketing support by KC Communications, coaching with business mentor Natasha McCreesh of PiP to Grow Strong, risk management sessions with business rescue specialists Poppleton & Appleby, a session with Sheards Accountants and a session with Ridley & Hall Solicitors.
The Yorkshire Sound Women Network is a Community Interest Company registered in 2018 operating out of the 3M Buckley Innovation Centre. It was founded by women working in the sound technology industry who were looking to address racial and gender inequality and in particular looking to support the encouragement and progression of women and girls in the industry.
YSWN has delivered over 80 workshops since its inception and provides mentoring and skill sharing activities, along with delivery high-quality public performances and community events.
Heidi Johnson, YSWN Development Manager commented "We are delighted to benefit from this fantastic start-up package put together by KC Communications. This support will help us take YSWN's work to the next level, growing and sustaining the company through increased profile, engagement and support. Ultimately this will help us to achieve our mission, supporting a flourishing music industry which welcomes, encourages and progresses the inclusion of girls, women and non-binary people at all levels."
Katrina Cliffe, founder of KC Communications commented "The application from YSWN really stood out to our whole team. What impressed us was their clear growth strategy and the impact they are already making in the Huddersfield and wider Yorkshire region.
"As organisations such as Channel 4 migrate to Yorkshire, we want to be able to support YSWN in amplifying the impact of their work to ensure we're providing our local economy with the skills it needs to support growth. I also want to express thanks to the organisations who stepped forward to offer additional support to help benefit the Huddersfield start-up environment and in particular to encourage scale-up businesses to stay in the area."
Three runners up have been offered a one-to-one with KC Communications founder Katrina Cliffe to discuss their marketing and PR strategy going forward.