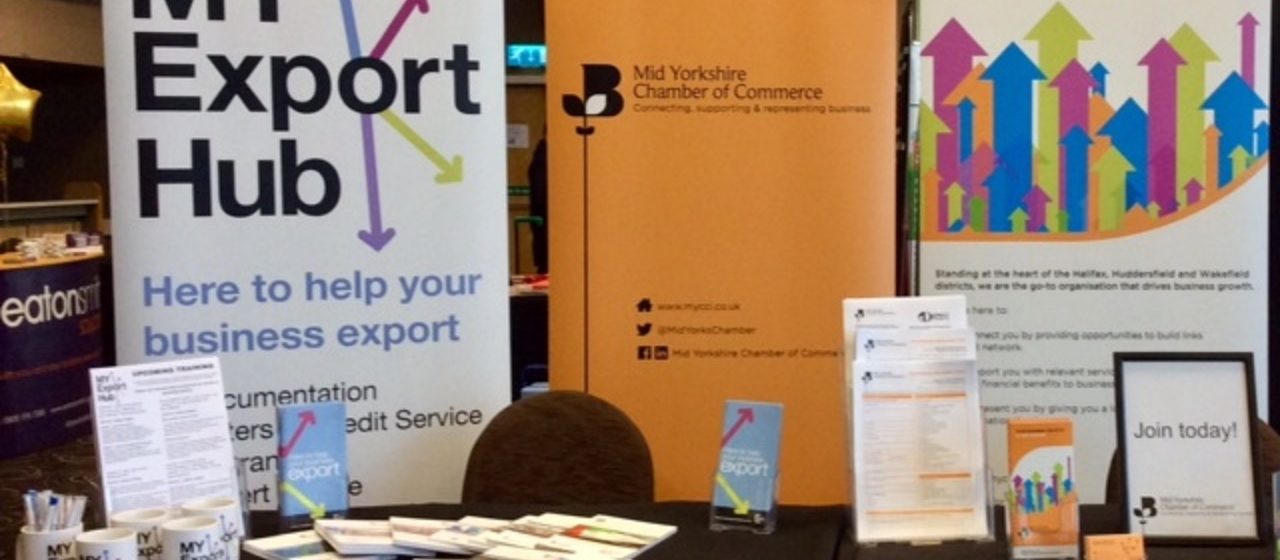 International Trade Conference to strengthen region's export opportunities
Mar 15
The Mid Yorkshire Chamber of Commerce will host a unique International Trade Conference (ITC) as part of a shared goal partnership, to educate regional businesses on export opportunities before and after-Brexit.
New for 2019, the conference is being delivered in partnership with the Department for International Trade (DIT), MY Export Hub, Kirklees Council, University of Huddersfield and Wakefield Council. It will be held on Thursday 11 April at The John Smith's Stadium, Huddersfield, and is set to attract 80+ exporters from the Yorkshire region.
Delegates will receive specialist insight into the Institute of Export and International Trade, Logistics and Authorised Economic Operator (AEO) status, as well as expert sessions on routes to market.
There will also be an opportunity to discover the inspiring export journeys of local businesses, followed by a session devoted to the British Chambers of Commerce (BCC) export documentation, and a variety of special guest speakers to share their experience and offer advice.
The Department for International Trade (DIT), is the international government led economic department responsible for bringing together policy, promotion and financial expertise to break down barriers to trade and investment and build the global appetite for British goods and services.
They will be on hand with a practical advice session at the conference, covering all aspects of exporting, support and funding.
Martin Hathaway, managing director at Mid Yorkshire Chamber said:
"The ITC 2019 conference is a great opportunity for regional exporters who are looking to enter new markets, especially businesses looking for insights into the international trade opportunities in post-Brexit Britain and those looking to gain support, training and advice on export."
Admissions are charged £15+VAT for Mid Yorkshire Chamber members and £25+VAT for standard tickets.
For more information about this brand-new event, or to register your interest please visit  https://www.eventbrite.co.uk/e/international-trade-conference-2019-tickets-56337651432