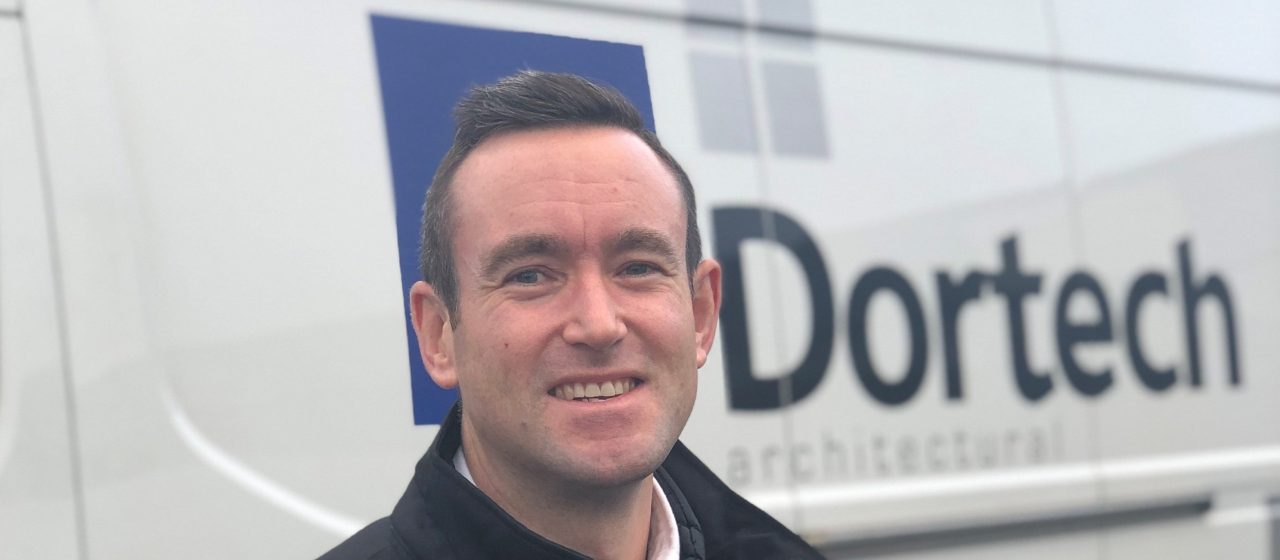 Growth of maintenance division signals positive year for Dortech
Jan 15
A brave decision made during the toughest economic conditions of the past decade, has proven a game-changer for a commercial glazing specialist.
That's the bold statement made by James Sutherland, managing director of Yorkshire-headquartered Dortech Group, as the business prepares for a big year of trading.
The company's glazing maintenance division is forecast to almost double its turnover to £1m in 2019, which will take Dortech to a £10m organisation overall. The expansion – which comes as a result of a growing reputation and complex market conditions – has also kickstarted a recruitment drive and a £200,000 investment in the team's Huddersfield factory.
Dortech Architectural Systems was established a quarter of a century ago, and has been designing, manufacturing and installing bespoke glazing solutions ever since. But Dortech Maintenance was formed in 2015 to help clients prolong the lifespan of their existing installations.
"The recession had led to a contraction of the construction industry and new build projects had slowed," explains James. "But as a direct consequence of such market forces, the desire to maintain, repair or even refurbish commercial windows and doors soon emerged, with businesses recognising this as a far more economical alternative to replacing with new."
Keen to retain as many staff as possible during this difficult time, the management team therefore focused their efforts on diversification – and now the maintenance division is the fastest growing part of the business.
Having completed projects for clients including the NHS, Sheffield Business Park and the Victoria Mills residential complex in Shipley – to name just a few – the division has grown from a team of four to one with now eight aluminium glazing specialists. The hunt is also on for a further four maintenance engineers over the next 12-24 months.
"There are now 62 people throughout the entire business, and we're investing across the board," James continues. "We're currently reconfiguring our 24,000sqft site, for instance, to break down departmental barriers, promote company-wide knowledge transfer and strengthen our company culture. We've also procured new CNC machinery and increased the storage capacity for our third division – Dortech Direct – which is similarly performing well.
"But the maintenance proposition has never been more important, and we predict this division will account for 20% of revenue by 2022. A 'preserve and prolong' mindset was borne out of the last recession, but with further economic uncertainty on the horizon, this will only rise. There are legacy issues to solve including leaks, asset deterioration and energy inefficiencies, and if customers opt to buy cheaply to keep costs down, safety standards could also be at risk. We want to ensure that none of these things happen."
Founded by Chairman Steve Sutherland in 1993, Dortech began as a 30-man operation and growth has been entirely organic, with no external investment.