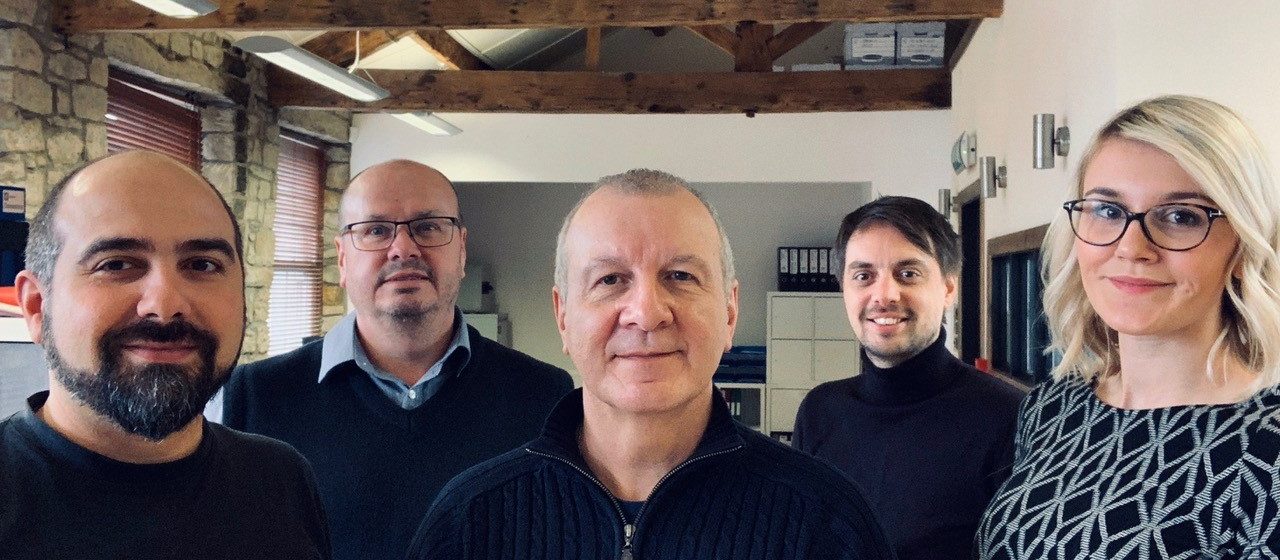 Growth Leads to Change for Blueprint in 2020!
Feb 13
Blueprint are happy to announce some exciting changes in 2020 – New Year, new services, new office, new website, new team member and new name!
New services: Over the past 5 years, Blueprint have experienced large levels of growth and as a direct result they have expanded their service offering. Continuing focus on product development, they now offer five services available to clients: Marketing, Product Design, Electronic Design, Production & Sourcing. This allows the company to continue offering a Turn-Key product development service from initial market feasibility through to final production but with the additional benefit of product/component sourcing and a wider marketing offering.
New office: Leeds City region has been a hub of activity for Blueprint over recent years and so it was obvious that they needed to have a base within the city. This meant that when Nexus (Leeds University) opened its doors, the team were immediately drawn to use it as their new Leeds office, commenting that not only is the building fantastic, but the support system through other businesses and the Nexus team is incredible!
New website: In addition, the team are very excited to announce the launch of their new website! Over the course of 2019, the team at Blueprint have been working on something very important to them. Due to recent high levels of growth and the incorporation of new services into their offering, the website became out-of-date and in need of a makeover.  The team felt that the website didn't accurately represent who they were and so completely redesigned the site to bring it in-line with their new services. On top of the up-to-date content, they also completely changed the visual look of the site, giving it a cleaner and easier to navigate layout.
New team member: This expansion has led to the appointment of Fiona who will be working in Finance and Accounts. Fiona started with the team in the first week of January and is a welcomed new team member, bringing with her a wealth of experience, and already proving to have a positive impact on the team in a short space of time.
New name: And there's more… the company has changed their name to Blueprint Product Solutions, which the team felt to be a better representation of their service offering and focus on product. Please note that important details such as the company registration number and bank account details are all the same.
Check out the new website here to find out more and let them know what you think!
Want to chat? Contact the team on 01535613330 or [email protected]