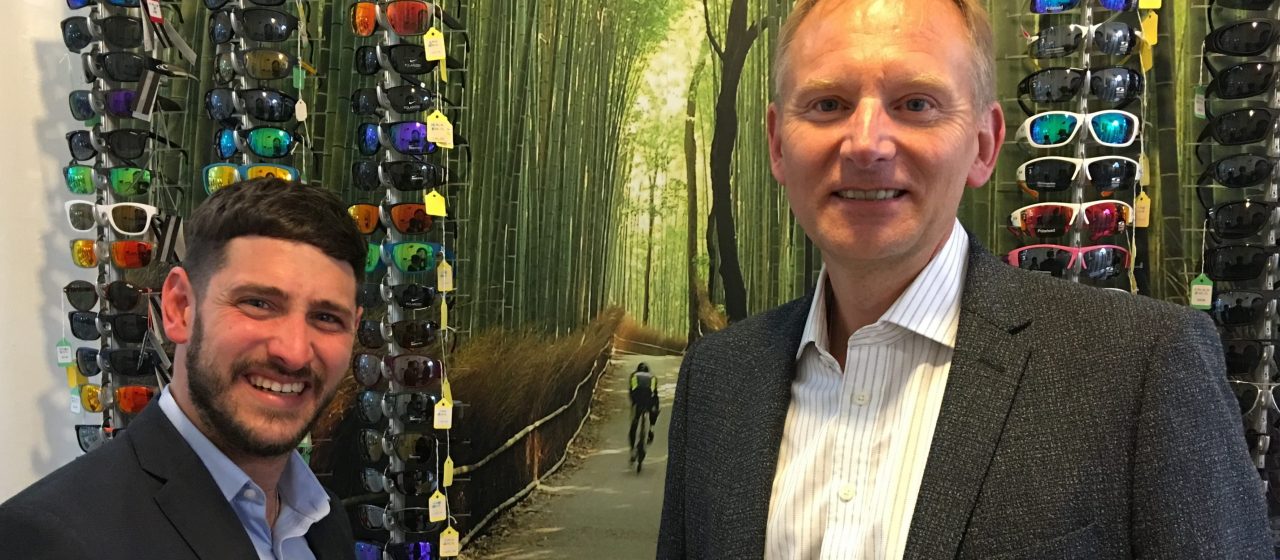 Global sports eyewear brand chooses Leeds Corn Exchange
Jun 20
A fast-growing sports eyewear brand is celebrating 10 years in business with a move to Leeds Corn Exchange.
Experienced optician Phillippa Park, supported by husband Stephen formed opticians and eyewear specialists, Eyekit in 2009. The duo quickly expanded to reach global markets via its online presence.
The firm has made the move to Leeds Corn Exchange to support Eyekit's continued growth plans which include doubling the employee headcount this year.
Having already invested a five-figure sum in the company's digital presence to ensure consistent growth globally, the company has committed to calling the iconic Leeds Corn Exchange their new home.
Eyekit offers a range of prescription glasses, sunglasses and goggles for sportswear and leisure activities including cycling, swimming and skiing. With the rise of cycling following the popularity of the Tour de Yorkshire, the firm has seen a rise in demand for eyewear for cycling. Eyekit has also seen more women seeking sports eyewear and has developed a range specifically for females. As well as stocking global brands including Ray Ban, Bolle, Maui Jim, Oakley and Prada, it also stocks one of the largest eyewear ranges for children.
Founder of Eyekit, Phillippa commented:
"We identified Leeds as a key place to enter new markets and have committed to a space in Leeds Corn Exchange which will double our shop size. Furthermore, we've made a substantial investment in the online business in order to support our growth plans. We're already recruiting for two more people and believe that Leeds will help attract the great talent to support our ambitious plans."
As well as offering specialist sports eyewear, the firm has a range of standard glasses and is confident the move to Leeds Corn Exchange will attract local business professionals and sports fanatics alike.
Co-founder Stephen added:
"Leeds is a thriving cosmopolitan city and the business landscape is booming. People talk about the state of the high street but when it comes to purchasing your eyewear, we know that people want to see and try on their glasses. Leeds Corn Exchange is a space that can help us offer a unique retail experience which enhances our product."
Leeds Corn Exchange centre manager Adam Warner commented:
"Leeds Corn Exchange is home to entrepreneurial retailers who understand that a great customer experience is part of the appeal for their customers. We're keen to welcome more like-minded tenants who excel in offering these experiences and embrace digital platforms; it's a pleasure to welcome Eyekit to Leeds Corn Exchange."
Eyekit plans to run a series of eye-health talks throughout the year in the new Leeds Corn Exchange shop beginning with 'getting your eyes race ready, what to eat and what eyewear to wear for optimum performance' on Saturday 6th July.