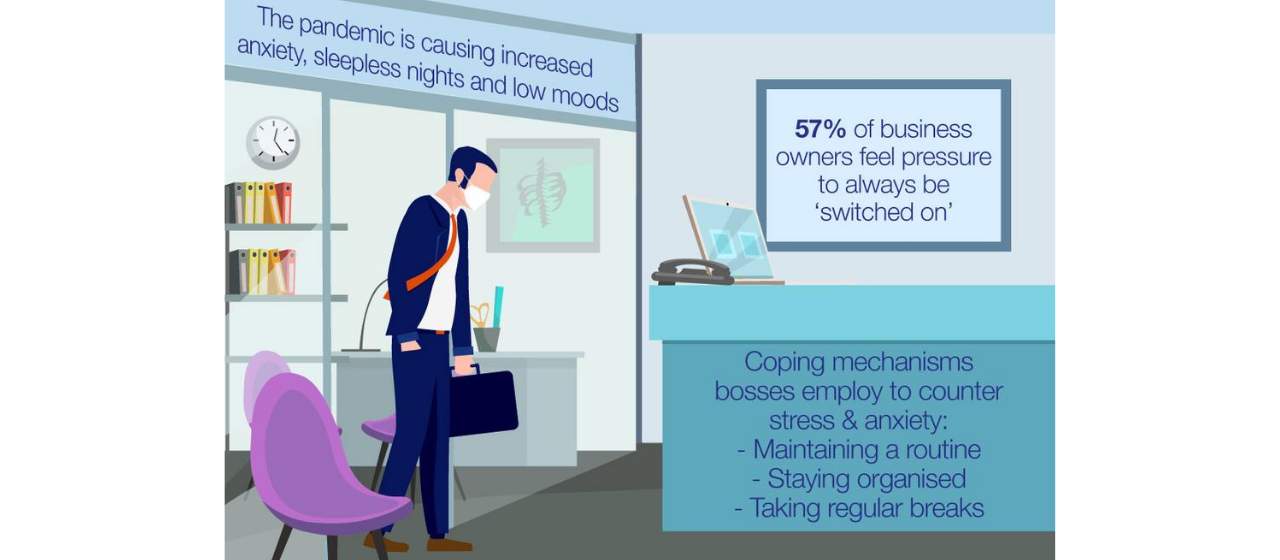 Covid-19 pandemic responsible for increased anxiety among business owners
Sep 02
The Covid-19 pandemic is causing SME business owners to feel they need to always be 'on', according to the latest independent research from Close Brothers Asset Finance*.
As many as three out of five respondents answered 'yes' to the question 'in the current circumstances, do you feel that your business requires you to be 'always on'?', with the figure rising to 66% in the Transport & Haulage sector.
The pandemic is also having a far-reaching impact on mental health, with two-thirds of participants in the research admitting to being negatively affected by one or more of the following symptoms (in order of most selected):
Feeling more anxious
Sleepless nights
Can't switch off
Increased low moods
Increased loneliness
"This is a sobering set of results," said Neil Davies, CEO, Close Brothers Asset Finance and Leasing. "Business owners are struggling to switch off from the demands of the job, with concerns about staff wellbeing, cashflow, profitability and the economy uppermost in their minds.
"People in every sector, regardless of size of firm, have been impacted by the pandemic, which again demonstrates just how indiscriminate it's been, with a recent study noting one in four UK adults' mental health has been negatively impacted by Covid-19, and one in three have reported feelings of loneliness, which closely mirrors our own findings."
Coping mechanisms
"Much of the early official advice focused on how to protect individuals and others from spreading the physical virus, information about other factors, including keeping mental health in check and how to battle feelings of loneliness along with suitable self-care measures, have been less well communicated," said Neil.
In spite of this, business owners have employed a variety of coping mechanisms to help them reduce their stress and anxiety, including (in order of 'most used'):
Maintaining a routine
Staying organised
Taking regular breaks
More flexibility towards the working day
Sharing concerns with colleagues or friends and family
Methodology
*All figures, unless otherwise stated, are from a Kantar survey conducted in July 2020. The survey canvassed the opinion of over 900 SME owners across the UK and Ireland and across several industries on a range of issues affecting their businesses.
For more news from Close Brothers Asset Finance, please click here.