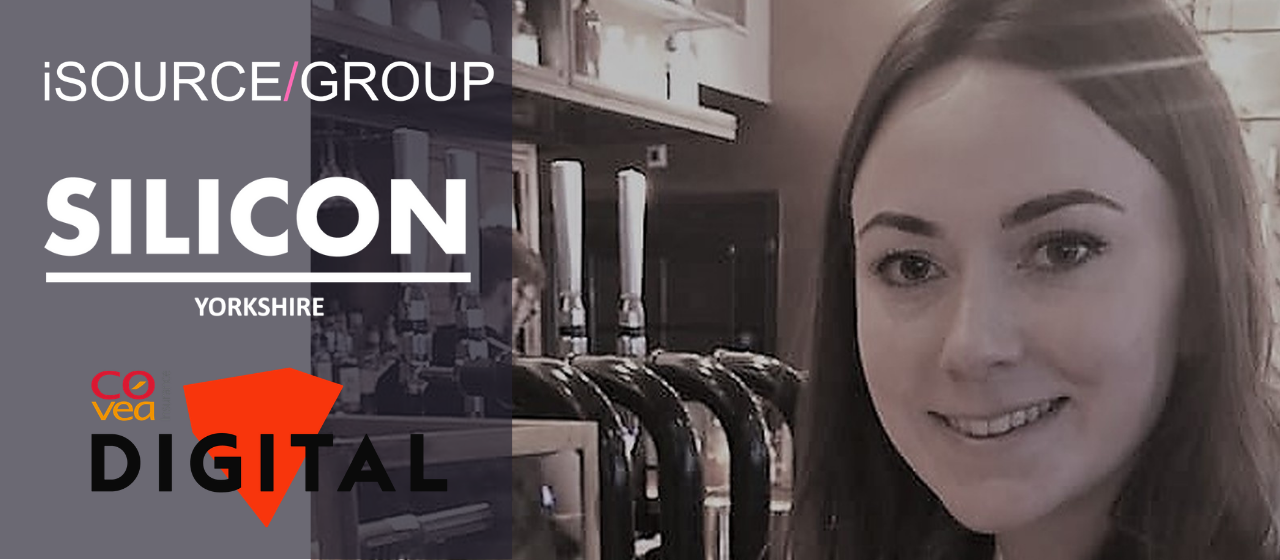 Covéa Insurance Adapts, Adopts and Learns Lessons from Lockdown
Nov 25
In the next of our lockdown stories, we catch up with Becky O'Farrell, Technology Recruitment Partner at Covéa Insurance, to find out what have been the highlights and low points during a challenging year.
As a company that already had flexible working practices in operation, with a number of employees functioning remotely, Covéa Insurance was able to get 98 per cent of all staff working from home before the official lockdown came into force.
Adapting processes
Responsible for the recruitment of the digital candidates at the organisation, Becky explains that there have been some big changes that have seen the company adopt and adapt its processes as the team tries to carry on with business as usual.
She comments: "I've been really lucky in that we have continued to recruit in Digital throughout the whole pandemic. That said, we have had to make some big changes. We've been doing everything fully remotely, using MS Teams.
"Recruitment really didn't slow down for us, so our Hiring Managers quickly modified their approach. We've also seen an increase in the number of applications for certain roles and with direct applications.
"In these instances, we have had to remember that candidates experience is absolutely key. We don't want to manage these applications poorly and put the candidate off applying for jobs with us again in the future."
Learning lessons for the future
As lockdown was enforced, the business was already equipped with employees working from home. Although a relatively simple process, Becky explains how this is likely to impact in the future.
Becky comments: "Working remotely was a big change for us and meant that we had to adapt quickly during lockdown. Although we have coped really well and maintained our service to customers, now that we know we can operate successfully across the business, going forward we are definitely going to take some of what we've learnt so that we can have even greater flexibility when we return to the office."
As well as impacting on work/life balance, Becky explains why this will open up the talent pool and create further opportunity for candidates and the business.
She comments:
"When it comes to hiring, working remotely and being more flexible will solve a number of problems such as running out of desk space and exhausting the local talent pool. If people can work either fully remotely, or only need to travel to the office, say once a week, we can look much further afield and really expand the potential pool of candidates that we have access to. Although I don't think there is anything quite like meeting someone face-to-face and our offices will of course remain important hubs for us, lockdown has shown us that we can manage remotely if location or a situation requires it."
Having some fun during difficult times
As well as finding new ways of working when it comes to interviewing potential candidates, Becky also explains how the company has continued to deliver events and how this has encouraged a more diverse attendance.
She comments: "Events have always been a big part of our attraction strategy and like other businesses, we've made the shift to running these virtually. Whilst these don't quite feel the same, what we have noticed is that we have a much bigger range of people that have been able to attend.
"Previously, they may not have been able to come along due to location or childcare but we hope that post-Covid we can deliver a combination of in-person and virtual meet ups so that we can try to get the best of both and attract as many people to get involved as possible."
A time for reflection
Although the pandemic has certainly brought its challenges to businesses large and small, Becky explains that there have been some positive lessons learnt and that she has had time to reflect on the company she works for.
She comments: "Lockdown has really shown me what a great company I work for; they've made sure everyone is set up to work from home as best they can but have also been very sympathetic to everybody's individual needs and situations.
"We've still carried out loads of engagement activities and positive things, for example we still had our award nominations and remote celebrations as we've missed the yearly awards, and lots of events and little activities are constantly going on across the whole business.
"In the HR and Learning team we've had the 'Corona Games' where we've had little games and competitions most days which is great fun and actually brought us closer together as a team. We've realised that we all need to work together to support each other, not only to get work done but emotionally as well.
"I think in some ways it has actually made people make more of an effort to check in and engage with each other, which has been really positive."
The Yorkshire Mafia's Tech Lockdown Stories are powered by Silicon Yorkshire, a unique platform to bring the whole Yorkshire technology community together. Operating across social boundaries, industries and functions, Silicon Yorkshire offers unparalleled connectivity, supports growth, generates employment and sparks big conversations and ideas. Join us. We are Stronger Together.