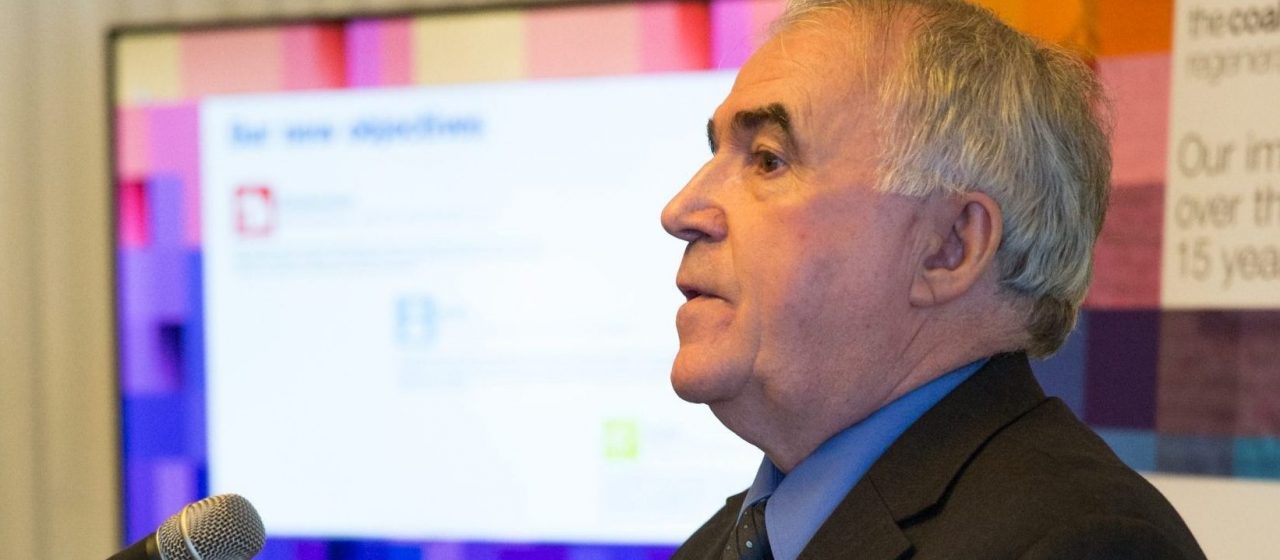 Charity Extends Its 'Safety Net' Thanks To Funding
May 15
Safety Net UK, the organisation supporting the recovery of men, women and children that have been affected by rape, exploitation or sexual and domestic abuse throughout Cumbria, has secured £10,000 from the Coalfields Community Investment Programme (CCIP), delivered by the Coalfields Regeneration Trust.
Providing therapeutic support, person-centred counselling and stabilisation work, Safety Net has seen a dramatic increase in the number of people being referred for its services which has meant that qualified professional practitioners employed by the charity are struggling to cope with the demand.
Meeting with this challenge, thanks to the funding from CCIP, Safety Net has appointed a part-time Volunteer Development Officer to coordinate resources and ensure that it has in place the necessary training for volunteers willing to show their support and apply their skills to the benefit of the organisation and its service users.
Chief Officer from Safety Net UK, Lesley Storey, comments: "We have people that are desperate to support us and with a Volunteer Development Officer in place we can complete the necessary training and put the time needed into coordinating activities.
"People have to get to therapy and access services, so the more impact we can have to develop capacity, the more we can reach out into the communities to set up groups and establish a support network.
"Some of it could be simple, like making sure that volunteers can get into GP surgeries to put up posters, but we also know how important it is that we attract new people with different skills, such as former professionals from the care sector, to add greater variety to the resources we have.
"Thanks to the funding, we can address these challenges."
Through the appointment of the Volunteer Development Officer, the charity hopes to recruit and support 15 new volunteers to cover a variety of roles including community fundraising, administration and reception, awareness raising within the community and peer support.
Chairman of the Coalfields Regeneration Trust, Peter McNestry, comments: "It is troubling to hear that the demand for therapy and counselling services has increased so dramatically over recent years, but it just goes to show what a significant role these charities and social enterprises play within the communities.
"We know that volunteers play a massive role in this work and that they are a valuable resource. We hope that with the funds, Safety Net can attract the people that they are looking for to give them the opportunity to extend their services to even more men, women and children."
With a more sustainable structure in place, Safety Net can continue to provide a safe and secure place for people to access additional services such as help with housing and advice on the tools and techniques that can be used to manage and stabilise a chaotic life, as well as more traditional therapy.
Understanding that some people are not ready to access therapeutic support, but require other interventions such as art, play and equine therapy for children that are unable to verbalise their troubles, the organisation is able to deliver increasingly specialist services for its clients.
Delivered by the Coalfields Regeneration Trust, the Coalfields Community Investment Programme supports organisations and programmes of activity that meet with three key criteria; to address skills, employment or health.
The Coalfields Regeneration Trust was established in 1999 and is the only organisation dedicated to supporting former mining towns and villages.
Over the years more than 2m people have benefited from support delivered by the organisation. More than 25,500 people have been supported into work, 5,500 jobs have been created or safeguarded, 1.3m people have received the necessary support to help improve their skills and gain qualifications and over 250,000 people have participated in activities that have improve their health.
For further details about the Coalfields Regeneration Trusts, visit: www.coalfields-regen.org.uk.