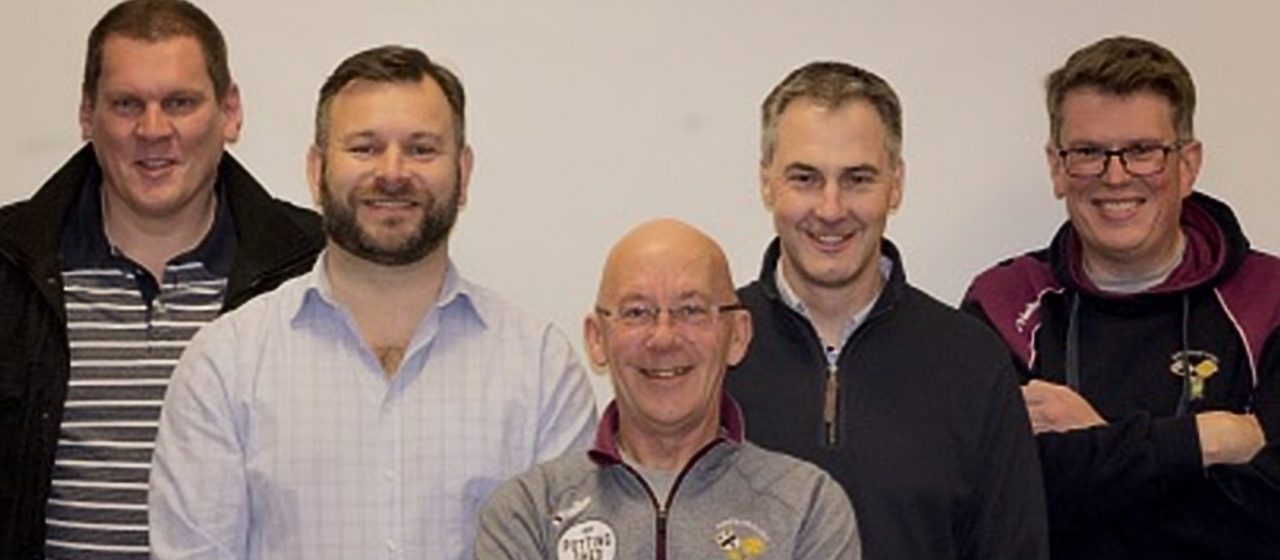 Businesses unite to help club raise record total of £2,300 for junior development fund
Feb 19
Local business people across Leeds have together enabled Yeadon-based rugby club, Aireborough RUFC to raise an incredible £2,300 by sponsoring a barrel of beer at their inaugural beer festival- smashing their original target by 25%.
The first ever Six Nations Beer Festival took place at the club's home at Nunroyd Pavillion between the 1st and 2nd of February, to raise vital funds for the club's pitch and junior rugby development fund.
Existing as a non-profit member led organisation- home to 7 junior and 2 senior teams, the amateur rugby club provides rugby union coaching for children aged 4 and upwards, enabling its members to receive the support they require as they progress all the way through to senior rugby, and relies on the sponsorship and donations from the local business community.
Accredited by the RFU, and affiliated by Yorkshire Carnegie, they provide a warm and friendly environment for children, and adults, to learn about the core values of rugby, at the same time as building their confidence through being part of a team.
The Six Nations Beer Festival, sponsored by 22 businesses from in an around Yorkshire, was attended by over 300 people from the local community and kicked off with a private sponsors ale and food session, followed by two days of Six Nations rugby, 22 real ales and ciders, and a Gin Bar courtesy of Deago for the guests to enjoy.
Attendees also enjoyed the fantastic atmosphere of the club, and the excellent attendance from both members and non-members provided the opportunity to network with other people from the club and local area.
The sponsors represented figures from local businesses across the region, which include Syno Education, SJK Taxis, Business Evolution Consultants, APW Engineering Consultants, Aireborough Decorating Centre, Vanbar Associates, SR Painting and Decorating, Legal Studios, M and D Motors, BXXFT, Lighthouse Risk, Fire Investigations UK, ThisIsChemistry, Space Developments, Mark Rollinson Green Party, Select Uniforms, Fring Consulting, CJ Blackshaw Property Services, Mark Hayes, Aireborough Under 15's, Leuly Photography and SNG Yorkshire.
Rob Rattray, brain child and organiser of the festival said: "I'm overwhelmed by the support we have had from the local business community, and the members of the public. Without them we couldn't have raised the fantastic total that we did. I personally would like to thank everyone involved in helping us to continue supporting our future generation of rugby players."
Graeme Forster, chairman of Aireborough RUFC said: "We are over the moon to have raised such a fantastic amount for the development of our pitches and facilities. Our aim is to not only support our members, but also the local community and the businesses that exist within it. By teaming up with many of them for the beer festival, we have been able to raise awareness of who they are, at the same time as raising vital funds."