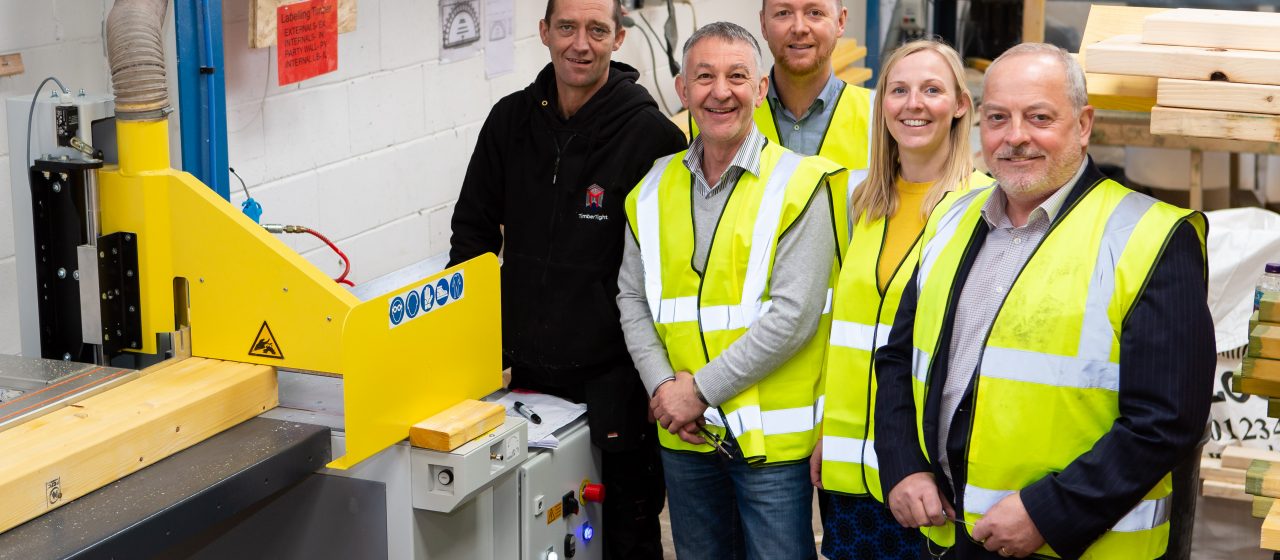 Business Start-up Secures £22,000 To Meet Growing Demand For Housing
Apr 17
An innovative Yorkshire-based construction company from Cleckheaton, which is capitalising upon the demand for timber-framed housing, has secured £22,247 from AD:VENTURE, the ERDF funded programme supporting start-ups throughout the Leeds City Region.
Businessmen Paul Williamson, Gordon Lorimer and Jake Hinchliffe launched TimberTight Ltd to meet with the growing preference for timber framed buildings, a specialism that is embraced and regularly used by construction firms throughout the world.
Ensuring the UK competes with standards that have been set throughout Europe and the USA, the company uses timber, a more environmentally friendly alternative to bricks and mortar, to create frames that take less time to implement and allow for the process of building a property to run concurrently in a factory whilst work progresses on-site.
Expanding quickly, the Directors recognised the need to access funding support so that the company could invest and upgrade its machinery to allow for precision high-volume cutting of timber to meet with an increasing number of commissions.
Gordon Lorimer from TimberTight, comments: "We worked with Paul Tansey from AD:VENTURE. Not only was he very pleasant but he was a seasoned businessman. In the first instance we expected some hints and tips but what we had access to was free, professional business consultancy.
"Working with the processes, plans and advice that was given we were able to secure more than £22,000 in match-funding which allowed us to invest in the machinery that we needed to give us a competitive advantage. We also employed a further seven employees to run the equipment, expanding the business and giving local people the opportunity to work and to learn new skills."
"Paul Williamson from TimberTight, adds: "We are an even stronger business than before thanks to the help we have accessed from AD:VENTURE. The new contracts that we have won through our enhanced competitiveness is proof of that."
Thanks to the associations and partnerships between business service providers, TimberTight has also accessed support from Kirklees Council and Works Better, an employment support programme that is part-funded by the European Social Fund.
Karl Battersby, Strategic Director for Economy and Infrastructure, Kirklees Council, comments: "Working with innovative and progressive businesses like TimberTight is really encouraging, not only have they identified a rapidly expanding specialism, but they have embraced it and created a business model that is sustainable as a result.
"Knowing that we have market leading talents in Kirklees and that these skills are being passed to a workforce that are able to develop their career within a local organisation, gives us a success story to share with others."
With the increase in demand for homes and buildings throughout the country, TimberTight set its sight on working with residential and commercial property developers throughout West Yorkshire. It has quickly become established as a credible brand and is responsible for self-build, social housing, local government projects and commercial structures.
For further details about TimberTight and its innovative approach to construction please visit: www.timbertight.com and for information about the practical and funding support that can be accessed through AD:VENTURE please visit: www.ad-venture.org.uk.