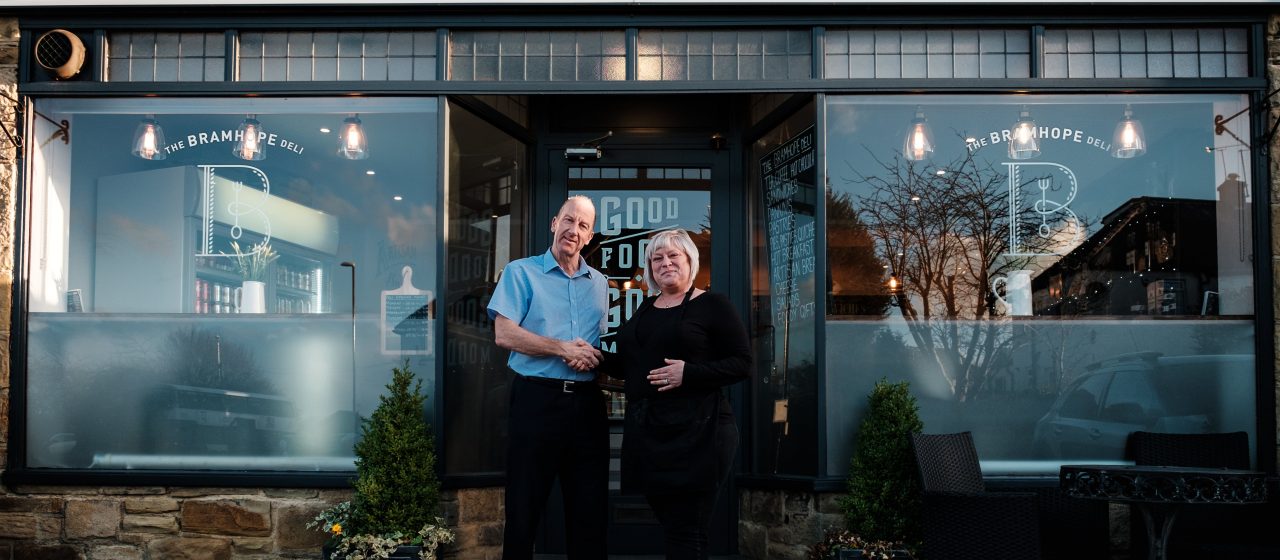 Business lender helps local deli rise to the top
Feb 19
Locally loved Bramhope Deli has been given a new lease of life after receiving a £25k loan from the Business Enterprise Fund (BEF).
Wendy Hegarty began working in the deli, which has been on Tredgold Avenue for 20 years, nine months ago when the previous owner needed support to keep up with demand.
Bramhope Deli is renowned in the area for its locally sourced, rustic food including freshly made sandwiches with locally cured meats, Lishman's pork pies and fine preserves. The deli is open all week and offers customers a takeaway and sit in service.
Wendy has a background in hospitality having previously managed a pub with her sister in the local area.  Due to a huge rise in popularity at the deli, she bought the artisan hub in late 2018 and was advised to approach BEF for funding. The loan from the business lender has helped buy new kitchen equipment and to modernise the deli, helping it meet required legislations.
Of the transformation, Wendy said: "I began working at the deli earlier this year when the owner needed extra support and asked me if I wanted to buy it as she couldn't keep up with its demands. I knew I had to continue the legacy as it's such a foodie hub of the community which I couldn't bear to see shut down!
"It's so important to support the environment and small businesses by buying local produce for our deli. Our four-strong team is committed to sourcing and providing locally sourced ingredients, including our well-established baker Sarah who always runs a tight ship! Thanks to this, we have a very loyal customer base ranging from regular bread buyers, mums and babies, passing trade, workmen to catering contracts…some will come in especially for 'Sarah's famous Viennese whirls!'"
The Business Enterprise Fund is a social enterprise specialising in providing funding and advice to businesses across the North, which are making positive changes within their local communities.
"The support from BEF has enabled us to revamp the deli and maintain our outstanding reputation with a new oven, a large fridge freezer and a salad deck. The loan has allowed us to put our customers first by making the property more functional and better equipped to handle its high footfall. Mark and the team were so friendly and helped us through the process every step of the way," added Wendy.
Mark Iley, investment manager at BEF, said: "It's terrific to see Bramhope Deli have such a great impact in the community. Locally sourced produce is at the heart of the company and it's fantastic to see everyone in the area supporting it. Wendy has identified a growing trend within the market and we're thrilled to see how our loan has helped bring home the bacon!"