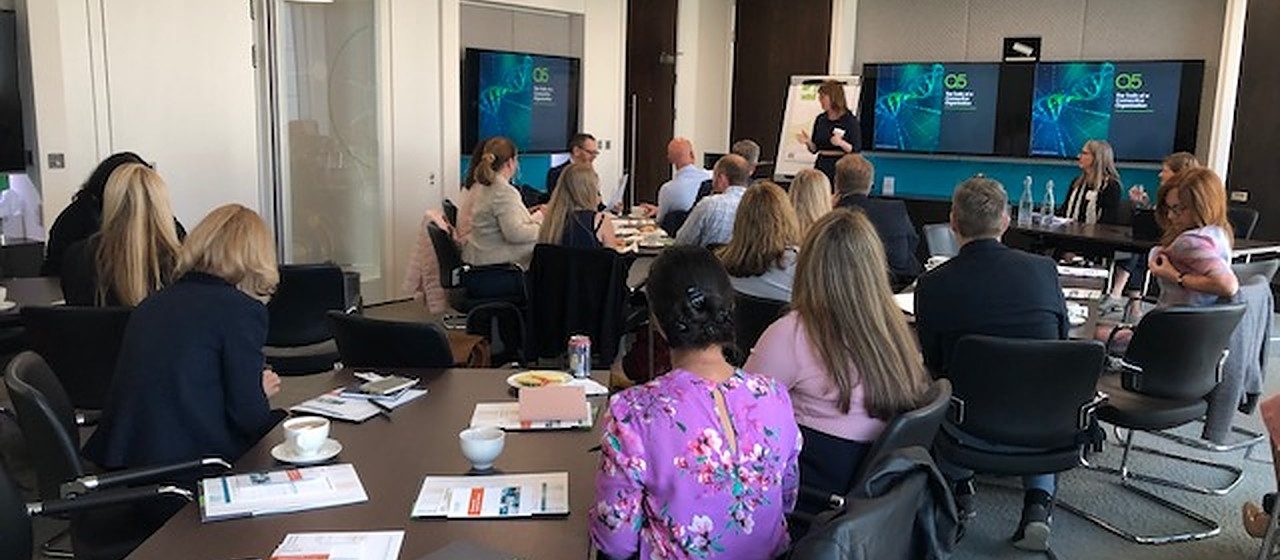 Breakfast Session to Explore What Makes Successful Organisations Thrive
Jul 26
Senior business leaders from across industry sectors will join employment law specialists from Squire Patton Boggs and organisational change and design experts from Q5 at a thought-provoking breakfast that will examine the common traits of successful organisations in the 21st century that enable them to thrive.
The breakfast seminar, hosted by Squire Patton Boggs at its office at No. 1 Spinningfields in central Manchester, will be held on 19 September 2019 from 8:30 a.m. This follows a similar event in Leeds, which took place on Thursday 16 May.
At the seminar, Q5 will share its latest findings on "The Five Traits of Successful Organisations," which is the culmination of over 12 months of research involving over 100 business leaders, representing 64 participating organisations around the world. Alison Treliving and Matthew Lewis from Squire Patton Boggs will combine this framework with a practical employment law focused toolkit to help organisations to implement the changes suggested by Q5 and to be fit to meet the challenges of the 2020s and beyond.
The breakfast will also provide an opportunity to meet and network with peers and industry experts, as well as share perspectives and practical tips.
"There are a myriad of workforce-related challenges, but it is possible for businesses to leverage employment law in the support of workplace practices and positively drive change," commented Alison Treliving. "We are pleased to team up with Q5 to host such a forward-looking discussion, which will give genuine insight to local businesses and enable attendees to share best practice and learn how to get the best out of their employees."
"As a leading specialist in Organisation Design and Development, we're delighted to bring our latest  cross sector global research and insights to benefit the thriving Manchester business community.  Working with Squire Patton Boggs allows us to show the benefits and easy ways to implement healthy organisational design, enabling you to drive the bottom line beyond Q4 and empower your organisation's culture to grow and thrive." said Iain Anstess MD of Q5's Leeds Office.
To register for the event, please visit the Squire Patton Boggs website, or for more information, please contact Emily Pacey on 0161 830 5291.