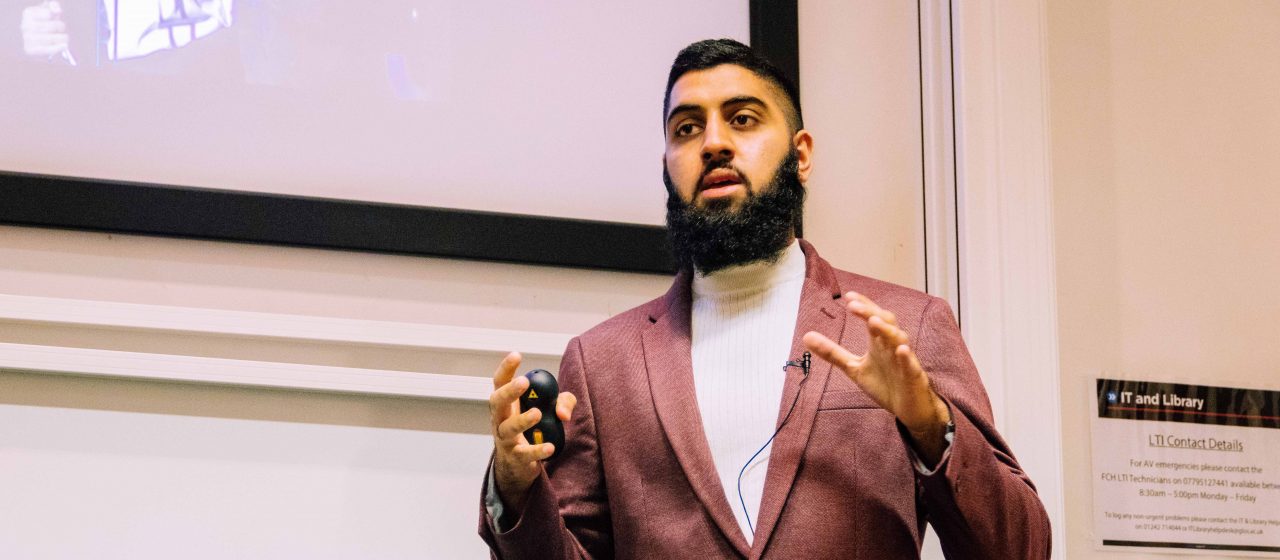 Breakfast Networking Event with the launch of Successful Futures in Bradford
Sep 03
On Tuesday 17th September 2019,  NYBEP is hosting a breakfast networking event in Bradford at the Kala Sangam Arts Centre.
Star of the Channel 4 series Educating Yorkshire, Musharaf Asghar, will be delivering an inspirational speech focusing on his experiences in education, including how businesses can positively impact upon young learners. Musharaf, known as Mushy,  featured on Educating Yorkshire, a series which followed the journeys of students and teachers at Thornhill Community Academy in Dewsbury. The programme highlighted his struggle with a stammer and how he learnt to manage and overcome it. Seven years on, Musharaf is now a motivational speaker and has visited numerous schools to discuss his story.
This event is an opportunity for businesses both large and small to come together, network and find out about how to engage with the Successful Futures programme. The event is a chance to hear about the amazing work which is connecting businesses to schools across the region and how to get involved with the programme as it expands throughout Bradford and the surrounding areas. Local business Switch2 will be providing unique insights into their experience of volunteering in schools with NYBEP and how the programme adds value to them as a company.
NYBEP's Successful Futures programme delivers Careers, STEM and Enterprise provisions across Yorkshire, the Humber and the North East of England in partnership with the CEC. To date, NYBEP has supported over 500 businesses to engage with programmes that help young people develop skills, build knowledge for the workplace and inspire them to prepare for, and achieve, a successful future.
Last year 349 volunteers recruited from local businesses supported over 9,000 students across 23 schools and colleges in Bradford.  This year NYBEP through funding received from the Careers and Enterprise Company will work with over 12,000 young people aged 14-19 from 29 schools and colleges and are inviting more business volunteers to support the Successful Futures programme.
Join us from 8am for a hot breakfast, followed by talks from Musharaf Asghar, Successful Futures and Switch2 at 9am. 
Free tickets for the event should be booked in advance via Eventrbrite : https://www.eventbrite.co.uk/e/breakfast-networking-event-tickets-67187081369