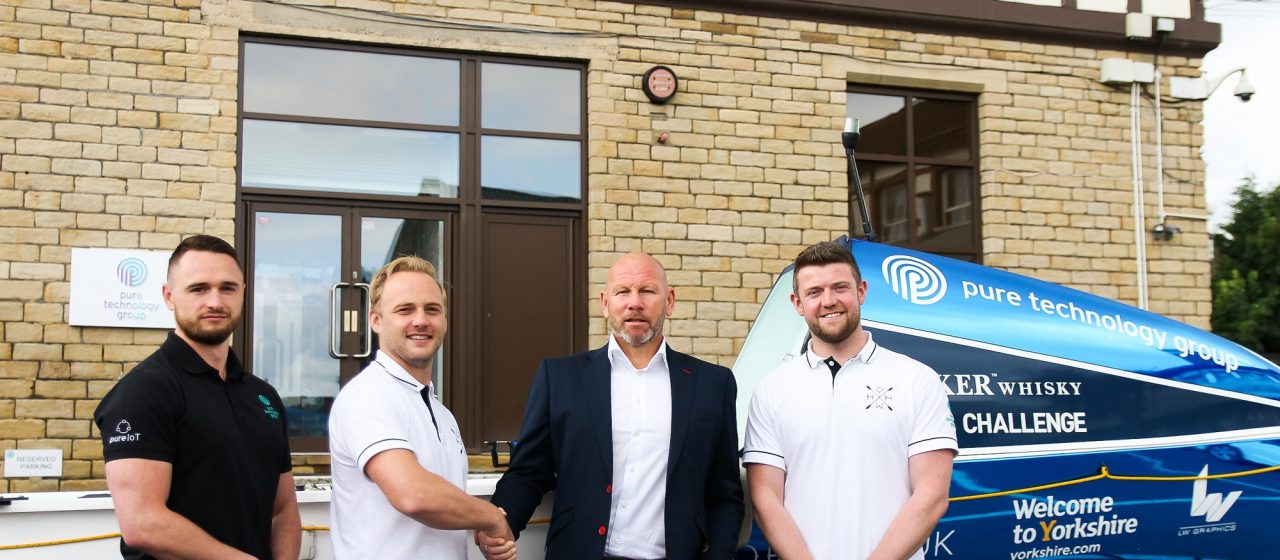 Bradford boys get big boost in quest to cross Atlantic
Aug 09
A duo preparing for the biggest challenge of their lives has received a significant show of support from pure technology group [ptg], a leading provider of ICT services.
Chris Nicholl and James Tordoff, from rowing team Hell Oar High Water, will be taking to the water in December this year, as they take on the Talisker Whisky Atlantic Challenge – a gruelling feat of rowing endurance that begins in the Canary Islands and finishes 3000 miles away in the Caribbean – and Leeds-based ptg [tptg.co.uk] have become a headline sponsor.
James Tordoff, one half of the rowing twosome, said: "The challenge is very much on the horizon now, and to have a company like the pure technology group on board gives us a huge boost as we get closer to the event.
"Motivation isn't an issue for Chris and myself, but the support that ptg have shown us and our chosen charities really reminds us why we've chosen to take on this challenge. We're immensely proud to be doing it to help those in need."
Stephen O'Brien, Group Chief Executive for pure technology group, added: "We're really pleased to be supporting the Hell Oar High Water boys on their incredible journey, and the great causes their efforts are funding. It's going to be a massive challenge for Chris and James, and we're delighted to be a part of it."
Chris and James are two friends from Bradford, and are taking on the challenge in aid of the automotive charity, Ben; Centrepoint, the UK's leading charity for young homeless people; and the Neonatal Unit at Bradford Hospital.
The Talisker Whisky Atlantic Challenge is considered to be the premier event in ocean rowing, and the epic journey is a three-month feat of superhuman endurance.
The HOHW boat will be on display at events throughout the rest of the year, and limit ed sponsorship opportunities are still available.
To donate to HOHW's chosen charities, visit www.hohw.co.uk/give.
For more information on HOHW, visit www.hohw.co.uk.