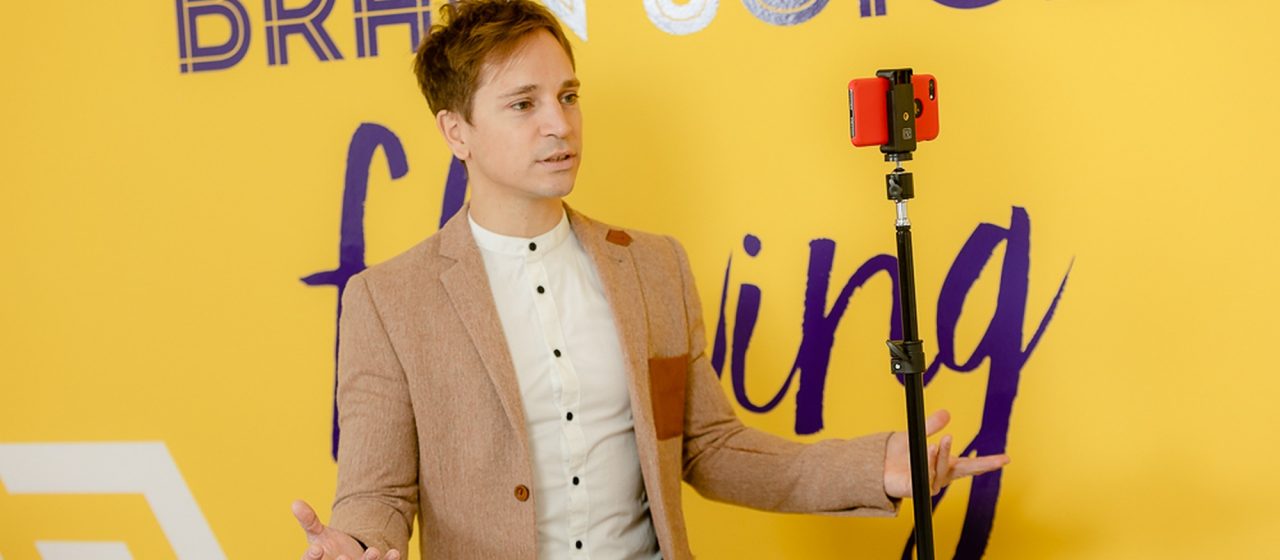 Book Now: Smartphone Video Workshops
Oct 14
Video marketing is growing rapidly. By 2022, it is thought that an incredible 82% of all consumer internet traffic will be made up of online videos — 15 times higher than it was in 2017.
Today, video is one of the most effective mediums in a digital marketing strategy. For many businesses, video content can have a massive impact, and yet budgets, fear of technology, or a lack of practical knowledge can hold many people back from gaining maximum online exposure.
Join video specialist, Ryan Mulhern, on an informative training session and start creating your own videos simply by using a smartphone. Ryan is Director at First Frame Productions, a company helping businesses to increase leads and sales through video marketing strategies and regular video content.
– Learn simple yet effective practical smartphone video techniques.
– Explore recommended apps to edit footage and enhance your filming.
– Gain skills in performance techniques, to feel relaxed and confident on camera.
– Create sharable content to promote your business.
– Use video to showcase products, vlogs, testimonials, promotions or events.
– Get ideas for content creation and how to tell a story on camera.
Feedback from workshops is exceptional, with businesses immediately uploading new video content to LinkedIn and other social channels to help build their brand.
"It was full of practical tips, not overly complicated, so even people like me who are beginners, can put them into practice really quickly and easily."
"I absolutely loved the smartphone video workshop today – I learned absolutely loads. My brain is already whirring with ideas! I'm going to make a video as soon as we get back to the office."
Training dates (09:30 – 13:00):
Wednesday 23 October 2019
Thursday 14 November 2019
Wednesday 15 January 2020
Location: Thorpe Park Hotel & Spa, 1150 Century Way, Leeds, LS15 8ZB
To book your ticket visit Eventbrite, or for more information contact First Frame Productions Ltd. on 0113 366 0216.