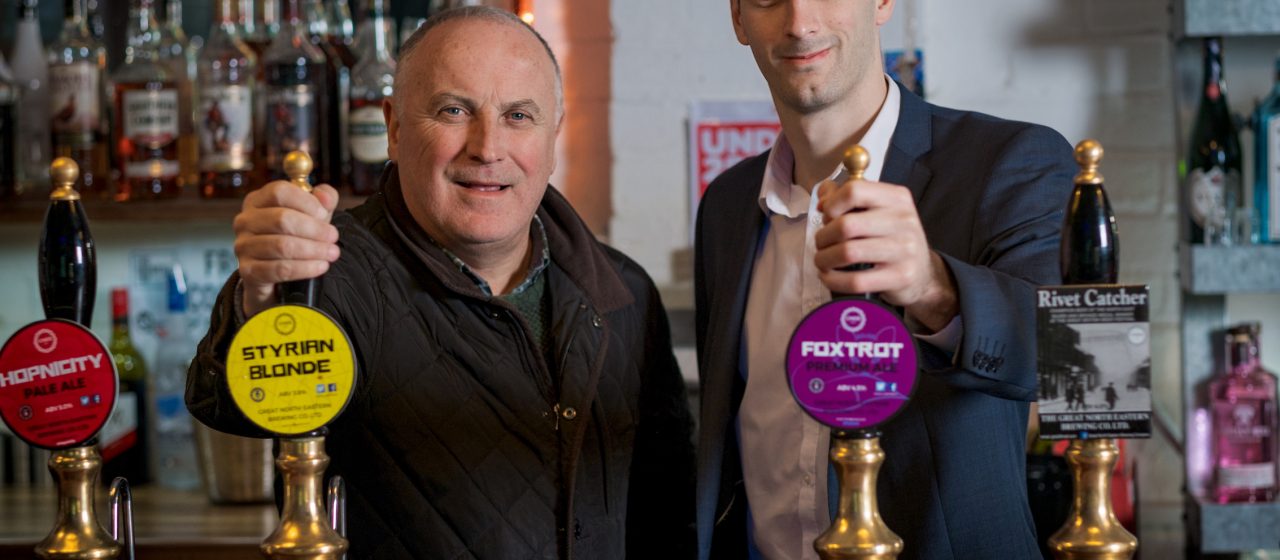 Beer company brews up a storm with £35k loan from BEF
Mar 12
A North East brewery which specialises in handcrafted ale is expanding its business after securing a £35k loan from the Business Enterprise Fund (BEF).
The Great North Eastern Brewing Company (GNEB), based on Wellington Road in Gateshead, was established in September 2015 by Paul Minnikin, who was inspired to set up the business due to his passion for traditional ales with support from his sons.
GNEB brews a variety of beer including, Claspers Citra Blonde, Styrian Blonde, Hopnicity and is most popular for its Rivet Catcher; an ale with impressive North East industrial heritage.
The beer was originally sold directly to wholesalers or to the public through an on-site shop and locally-loved live music venue; The Brewery Tap. After seeing the potential in unlocking new markets, Paul approached BEF for funding to help increase the business offering.
Managing director Paul, whose background is in finance, explained: "The loan from BEF has enabled us to expand into new markets by introducing a kegging system, meaning we can sell an impressive number of kegs to trade. The support from BEF has also allowed us to implement a bottling line so our cash flow has improved significantly as we previously outsourced this. We've gone from selling to wholesalers in the North East to working with pubs, shops and even garden centres across the country!
"The loan has also helped us secure a Safe and Local Supplier Approval Beer Standard accreditation which demonstrates quality to our suppliers and expands our offering to supermarkets. We were so impressed with the efficiency of BEF, especially our investment manager Doug who was a fantastic help throughout the process."
The Business Enterprise Fund is a social enterprise specialising in providing funding to SME businesses across the North and is committed to the UN Sustainable Development Goals including reducing inequalities and making post-industrial areas more sustainable. BEF has now supported over seven breweries across the North.
Doug Heseltine, investment manager, said: "The fantastic Northern spirit is the backbone of this company and the determination to appeal to wider markets is refreshing. The transformation from previously just selling to the North East to now selling all across the country is phenomenal. We have every faith that the Rivet Catcher following will live on thanks to The Great North Eastern Brewing Company!"
For further media information about The Business Enterprise Fund please contact Betty Adams or Anisha Mistry at Approach on 01943 603805 or email [email protected]