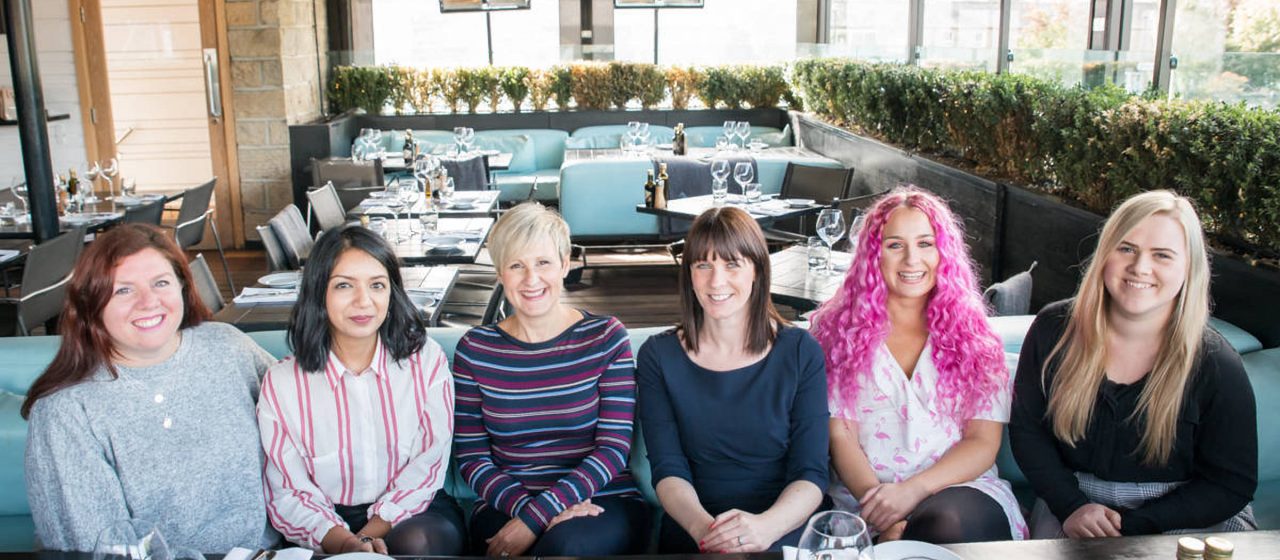 Another moment in the spotlight for Approach PR
Feb 14
Ilkley-based PR and social media consultancy Approach is celebrating after being shortlisted for two industry accolades in the PRmoment awards for The North.
The seven-strong agency, which this year marks 18 years and holds more than 28 business and industry awards, is in the running for Not-for-Profit Campaign of the Year and B2B Campaign of the year.
The 2019 shortlist focuses on the Bradford Manufacturing Week campaign on behalf of West and North Yorkshire Chamber. The campaign had a reach of over 28 million people and saw the initiative featured in more than 153 articles across regional, trade and national press. Prime minister, Theresa May, also congratulated the Chamber and the initiative's sponsors for 'making the campaign happen', adding: "Bradford Manufacturing Week is a great opportunity to demonstrate how our strong economy and modern Industrial Strategy is enabling businesses to thrive and enabling future generations to see the potential of a career in the manufacturing industry."
The initiative was the brainchild of Nick Garthwaite, president of Bradford Chamber and MD of Bradford laundry detergent manufacturer Christeyns. It was introduced by the West and North Yorkshire Chamber to educate young people about manufacturing careers and improve communication between businesses and schools to help close the manufacturing skills gap and secure a pipeline of talent for the sector.
As part of the project, Approach implemented strategic PR tactics to target business leaders, sector ambassadors and 'student influencers', taking a regional campaign onto a national platform. The integrated campaign included high profile and targeted media relations, social media and event support.
Suzanne Watson, managing director at Approach, said: "Bradford Manufacturing Week was an incredibly rewarding campaign to work on – it truly demonstrated the power of strategic and creative communications resulting not only in national and regional broadcast, print and online media coverage plus social content that promoted exceptional engagement, but which helped to secure 3,000 work experience days to 1,000 pupils across 23 schools from 43 manufacturers. We're delighted with the shortlisting in our PR capacity but also recognise that the West and North Yorkshire Chamber team and a passionate steering group helped to make sure the initiative actually happened."
Nick Garthwaite added: "Bradford Manufacturing Week resulted from manufacturers talking about young people not being aware of what the world of work looks like and not having the manufacturing sector on their radar as a career option. By having a high impact week of manufacturers opening up their doors to school students it was hoped that this would be the start of gaining greater awareness of what rewarding, wide and varied careers the manufacturing sector can offer.
"PR was crucial to the awareness and credibility of the campaign and while we were hopeful of receiving national recognition for our Bradford initiative, the coup of getting congratulations and acknowledgement from the Prime Minister was the pinnacle of a strategic communications campaign which began eight months before the Week itself. We're delighted that the efforts of the Approach team have been recognised with a northern PR industry award and here at West and North Yorkshire Chamber, we are looking forward to raising the bar again for Bradford Manufacturing Week 2019!"
The annual PRmoment awards, which celebrates the most outstanding talent in the UK PR and Communications sector, will be held at the Hilton in Deansgate, Manchester on 13 March and will be attended by over 100 agencies from The North.
Based on The Grove in Ilkley, Approach PR specialises in b2b and b2c PR and social media, working with clients including Airedale Chemical, Acorn Stairlifts, Risco UK, Gripple and United Carpets and Beds.