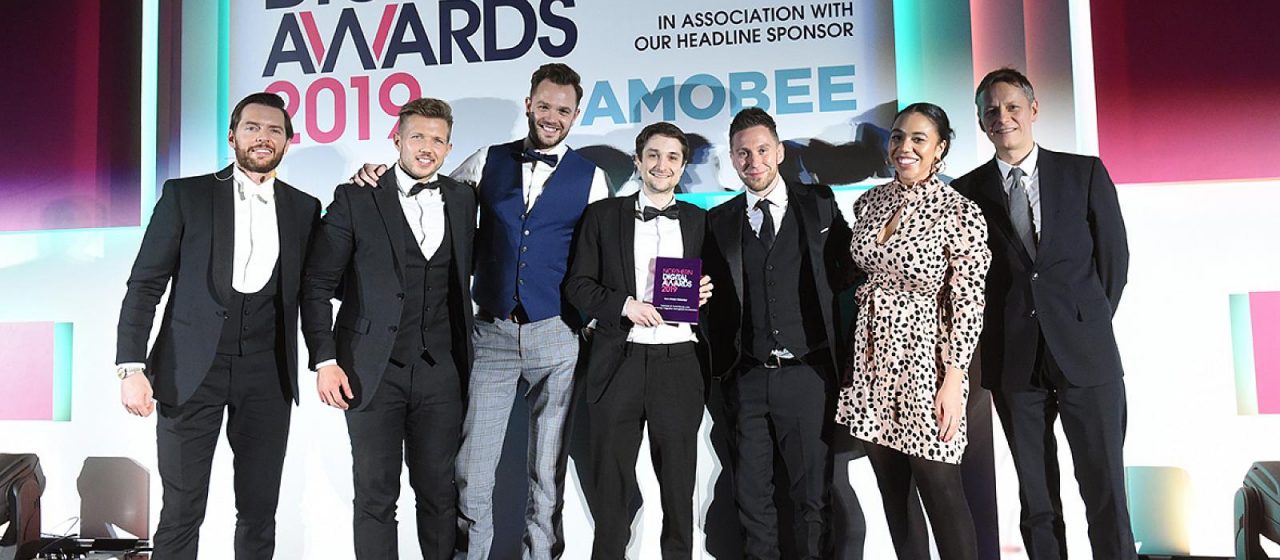 An Award Winning start to 2019 for twentysix
Feb 14
Leading digital agency twentysix are celebrating a series of wins, including 'Best Large Integrated Search Agency' at the 2018 UK Search Awards and 'Best Affiliate Campaign' at the Northern Digital Awards, and are hopeful for a success at the Biddable Media Awards where it is nominated for the 'Finance Campaign" and "Large Biddable Agency of the Year'
The victory comes as twentysix, part of MSQ Partners – the fastest growing marketing communications group in the UK –  celebrates thirteen years as an agency, and in this time has grown from 12 people in an office under a railway arch into a major regional employer of 155 digital and creative experts.
The agency is comprised of teams from all digital disciplines working together to drive client business forward and deliver ROI, and create world-class marketing and creative work.
In 2017, twentysix took the strategic decision to merge its two separate agencies (twentysix and twentysix Search) to create a single, fully integrated agency team to give its clients an a streamlined service and optimise overall efficiency and effectiveness.
This year, turnover has increased to £16 million and new client growth has improved YOY. A  series of new product innovations, including a brand-new product that matches user search intent to user journey behavior on-site, and new a biometric UX testing lab in-house using state-of-the-art technology, have also created new value within existing offerings to ensure the agency stays ahead of the market.
Today, at least 50% of our clients are truly buying integrated services from us as an agency – working with cross functional teams from design, UX, dev, SEO, PPC data; 40% of all new business wins are for integrated services which aligned to our new strategy direction; 58% of clients now working as true full-service clients – a real USP of our agency.
Recent achievements include:
A £1 million increase in year-on-year revenue from the organic channel for one of Europe's largest travel businesses

100% increase in year-on-year in organic channel performance for a leading multi-channel retailer
53% year on year acquisition growth for a leading global technology company

The joined-up approach offers services to benefit the client, creating a single customer view to rely on, says Ryan Scott, Managing Director of twentysix:

"What an amazing series of wins! At twentysix we are a truly integrated digital agency with single minded objective: to make our clients more money across their digital activity. I am SO proud of the team and all the hard work they deliver on behalf of clients. To beat the best in the UK Search industry is absolutely fabulous, and we are hopeful for a fantastic 2019"

Chief Growth Officer Joel Spence adds:

"Our strategy to integrate is reflective of the requirements of our clients, who are facing many challenges and new opportunities from the increasing expectations of the customer, and the shift in markets produced by tech driven new entrants. twentysix align well to companies that want to get ahead, or want to take the market by storm, and we create real partnerships, allowing access to advice and services to continuously advance our clients capabilities, and in turn results. We are incredible proud of our achievements in the past 12 months, and look forward to a year of growth"