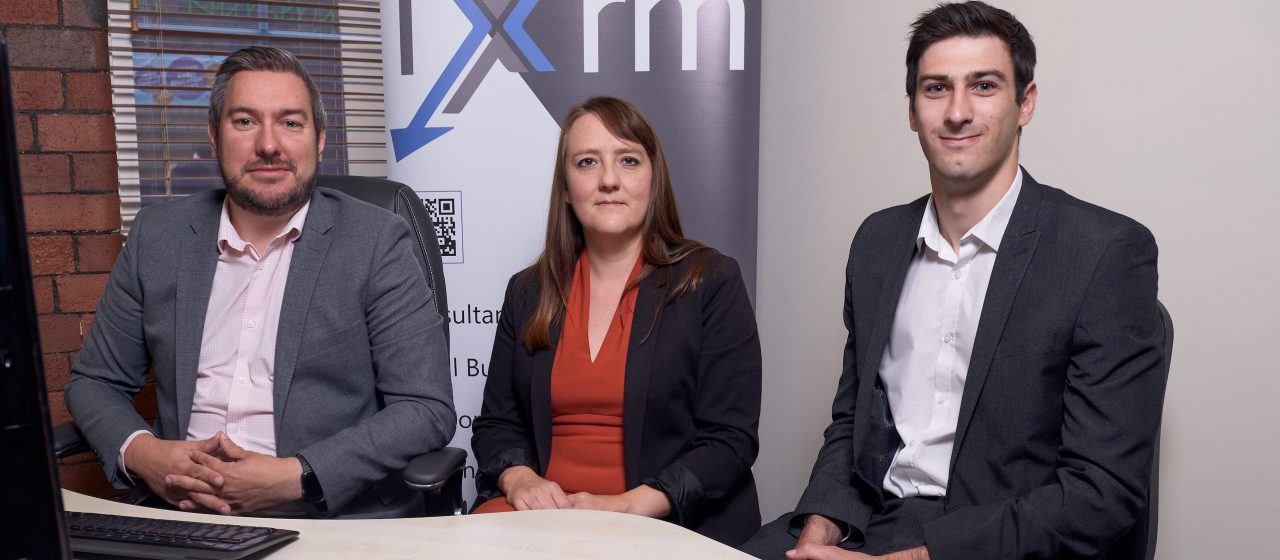 All systems go for CRM company
Aug 21
A Leeds couple who specialise in customer relationship management (CRM) are undergoing significant business growth after receiving funding from the Business Enterprise Fund (BEF).
ixRM, based in Morley, was founded by husband and wife duo, Dave and Karen Cockerham, who were inspired to set up the business after identifying a niche in the CRM market three years ago.
The firm, which has a 10-strong team, is a Microsoft partner and specialises in Microsoft Dynamics 365, a cloud-based software designed to aid customer engagement including sales, customer service and marketing. The team creates tailored systems to aid internal business processes and offers bespoke IT solutions and training. After seeing a huge rise in demand for customised IT systems, it approached BEF for funding to support its growth model.
Dave Cockerham, technical expert and managing director, said: "After working in the industry for over 18 years, I spotted an opportunity to develop a customer-centric CRM business with a real focus on reliability and transparency. Thanks to the loan, we're now able to implement our growth plan and move to larger offices on Cliffe Park in Morley. Our new offices will help to facilitate our growing team; we've recruited five people this year and hope to have 15 new employees by the end of the year!"
Karen Cockerham, operations director, added: "We've seen the trend for niche systems soar over recent years, it's definitely the next big thing in CRM. Customers are so pleased at the versatility of our systems; for example, we manage implementation to rescuing failing projects. The BEF loan has enabled us to develop our website and execute our marketing plan, such as organising brand building events to social media management."
The Business Enterprise Fund is a social enterprise specialising in providing funding and advice to businesses across the North of England; in the last year, 18% of its funds were to organisations providing business services to better serve clients.
Doug Heseltine, investment manager at BEF, which is celebrating 15 years of lending this year, said: "The combined expertise and passion Dave and Karen have for this business is applaudable. The duo has identified a growing trend within the market and its phenomenal to see how our funding has allowed them to accelerate the recruitment drive, expand into larger offices and update the marketing plan. With undeniable ambition and motivation – ixRM is set to be a success!"
For more information about BEF, visit www.befund.org and to find out about its social impact, read the latest report here  www.befund.org/our-impact.