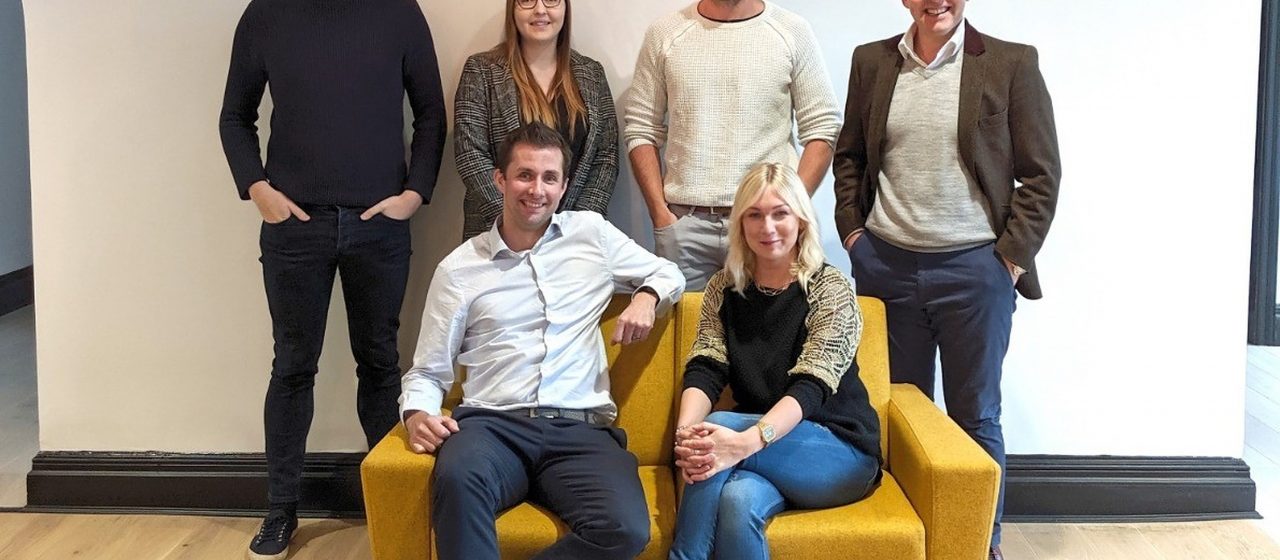 Ex HOME execs launch pioneering AI brand
Oct 31
Three senior figureheads from strategic marketing agency HOME have reunited to launch a new machine learning and AI brand, in the heart of Leeds city centre.
Third Foundation is the brainchild of HOME's ex-tech director Phillip Midwinter, who has spent 15 years working with technology to drive the strategic use of data within business. Determined to increase the level of real-time information available to clients, he set out to establish a next generation organisation that could liberate organisations previously held back by a lack of true data insight.
Now, the tech start-up has three core propositions – to collect more detailed data and streamline disorderly sources into a single secure space; implement cutting-edge machine learning to recognise performance patterns and generate predictions that ease uncertainty and precisely predict upcoming pain points; and to harness artificial intelligence to automate and improve dynamic decision making.
Phillip is joined by HOME agency's former managing director (digital) Michael Ward, who takes on the role of Third Foundation's CEO, and director of media performance and adtech Paul Roberts, who moves from the position of HOME's head of media technology.
Already, Third Foundation has secured Google Cloud partner status, making it the region's only machine learning firm on the program and adding further weight to the trio's 50 years of combined experience. This follows the completion of purpose-built platform Prime Radiant – crafted by Phillip – which took four months of behind-the-scenes effort to perfect.
Three other colleagues have also joined the team at The Leeming Building.
"We want to quickly uncover what clients don't know, such as patterns in missed opportunities or lost revenue," explained Phill. "And we can do this thanks to the rapid deployment of our machine learning algorithms which extract, build and interrogate data sets swiftly and compliantly.
"We'll be able to help any large or fast-growth organisation that holds lots of information, but brands with a keen eye on marketing performance will specifically benefit from a new level of understanding from properly-engineered data."
Michael added: "We've carefully assembled our team so that we're not just providing clients with future tech to spearhead business growth – we're also combining what I genuinely think are some of the smartest digital marketing minds in the north, to give brands the time and space they need to fix business problems with a whole new world of information."