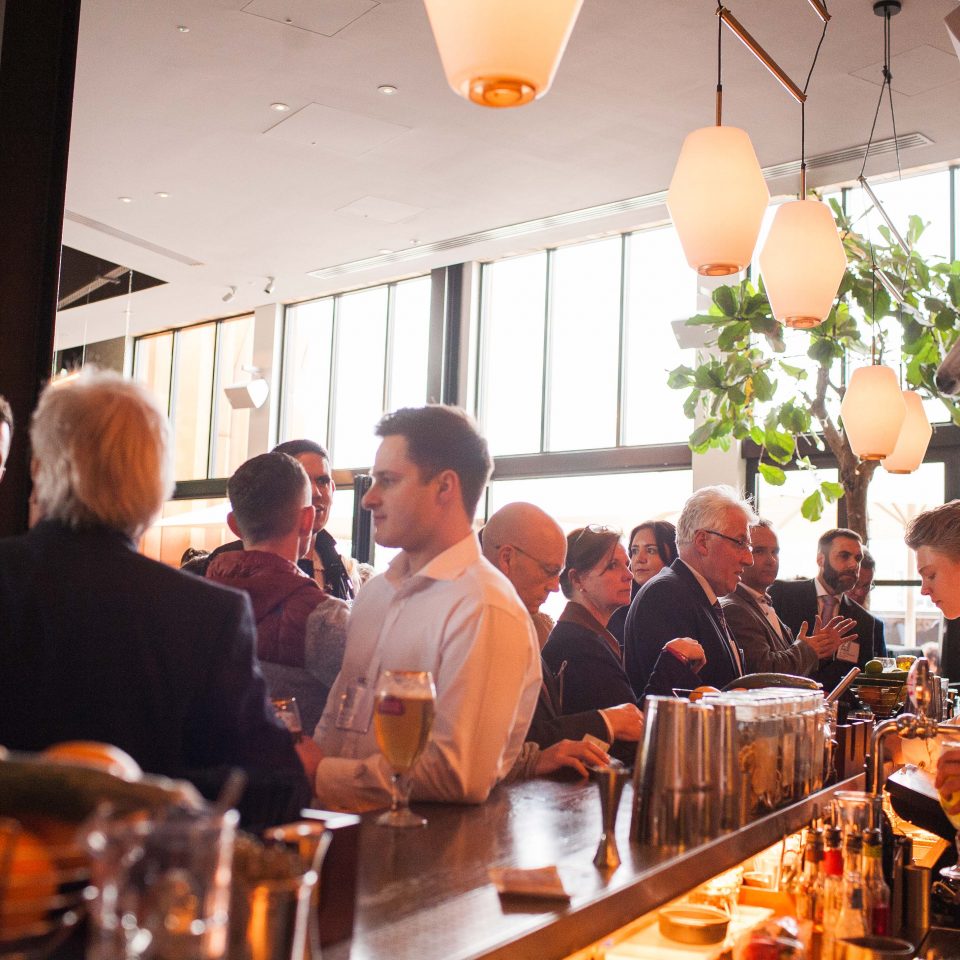 The Huddersfield Huddle is back!
Join us for our most regular networking event, where we welcome like-minded business professionals for an evening of relaxed networking and relationship building.
You should be attending this event if:
You are a business owner or decision maker looking to grow your network of influential contacts within Huddersfield
You are looking to find new contacts that you can learn from, teach, develop real relationships with, and ultimately (where appropriate) trade
You understand the value of relationship building and adhere to our strict 'no selling' rule in order to build real relationships – no elevator pitches, just real, engaging conversations.
In partnership with CityFibre.
18:00 - 23:00
Head of Steam
St George's Square, Huddersfield HD1 1JB
Attending
Tom Hoyland
Principal Consultant
that agile
Fabi Viola
Creative Director
Fab Media
Adrian Hogarth
Director
Sports Prestige and Classics
Keith Loveday
Director
Loveday Media Limited
Zaffar Mir
Managing Director
IT Perfection Ltd
John Gilbert
Director
Pinnacle Change Ltd
james glasheen
Financial Adviser
James Glasheen Financial Planning Limited
Marina Forbes
Animator/ Co-Owner
Meander Design
John Collinson
Owner
Property & Facilities Solutions
Nikki Jarvis-Jones
Graphic Designer
Claremon Limited
Jennifer Blacow
Director
Aspiedent CIC
Alastair Chipp
Co Founder
Chipp Coffee Co.
Ed Donson
Senior Associate
Cognizant
Alexander Paling
Strategy Director
Embryo Digital
Jane Hogarth
Director
Sports Prestige and Classics Ltd
Paul O'Leary
Owner
trueFleet® Vehicle Leasing
Mark Evans
Owner
Better Telecoms Ltd
Bruce McLeod
Daylite Certified Coach
Peak Business Growth Ltd
Tony Bowling
Director
Farrar Bamforth Associates Ltd
Jason Newell
Channel Director
virtualDCS Ltd
Russell Briggs
Managing Consultant
All My Systems
Stuart Nimmo
Print Operations Director
HAD-PRINT
Nikki May
Managing Director
Sistermatic Solutions Ltd
Alex Mitsionis
Microsoft Dynamics 365 Consultant
ixRM
Natalie Wells
General Manager
The Howarth Foundation
Paul Tebbutt
Business Development Manager
Great Annual Savings Group
Natalie Ng
Business Developer
Mantra Media
Kate Leadbeater
Business Partnership Manager
Ms
Janie Gonsalez
Business Development Executive
The Yorkshire Mafia
Wilson Lui
Regional Manager
iGears Limited
Tony Carter
Director
The Legacy Studio
John Conroy
Managing Director
Claremon Limited
Rob Osborn
Business Continuity Consultant
O-BC
brian stahelin
MD
Stafflex Limited