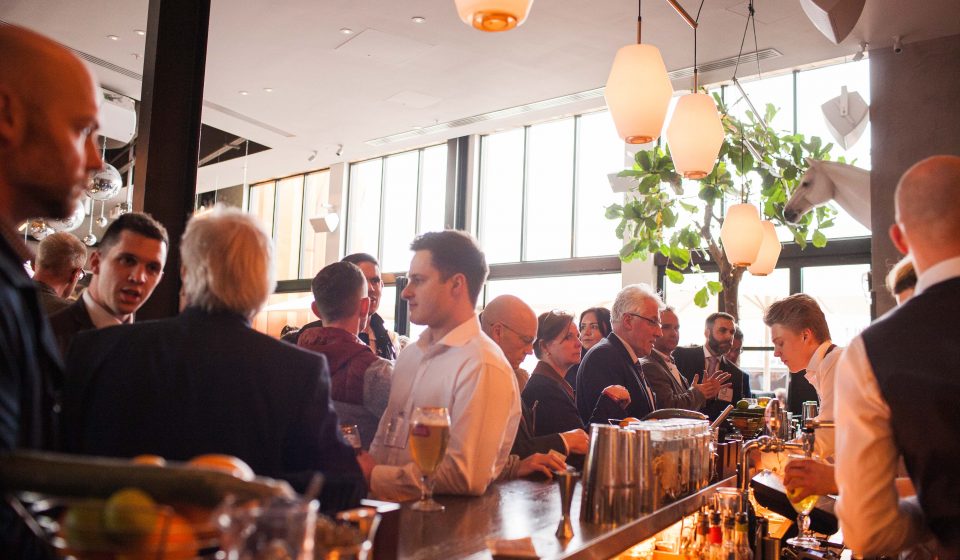 The Huddersfield Huddle
After a Summer break, The Huddersfield Huddle is back!
Join us for our most regular networking event, where we welcome like-minded business professionals for an evening of relaxed networking and relationship building. You should be attending this event if:
You are a business owner or decision maker looking to grow your network of influential contacts within Huddersfield
You are looking to find new contacts that you can learn from, teach, develop real relationships with, and ultimately (where appropriate) trade
You understand the value of relationship building and adhere to our strict 'no selling' rule in order to build real relationships – no elevator pitches, just real, engaging conversations.
In partnership with CityFibre.
18:00 - 23:00
Head of Steam
St George's Square, Huddersfield HD1 1JB
Attending
Kate Atkins
Partner
Atkins Properties
Lee Pearson
Marketing & Membership Manager
Mid Yorkshire Chamber of Commerce
Fabi Viola
Creative Director
Fab Media
Dale Linehan
Sponsorship manager
GAS
Keith Loveday
Director
Loveday Media Limited
james glasheen
Financial Adviser
James Glasheen Financial Planning Limited
Marina Forbes
Animator/ Co-Owner
Meander Design
John Collinson
Owner
Property & Facilities Solutions
Nikki Jarvis-Jones
Graphic Designer
Claremon Limited
Ben Ghabili
Director
Yootik
Alexander Paling
Strategy Director
Embryo Digital
Darren Evans
Video Strategist
Pixel Factory
Bev Wills
Chairman
Right Direction Limited
Mark Evans
Owner
Better Telecoms Ltd
Bruce McLeod
Business Start Up Advisor
Engine for Enterprise
Anita Pickersgill MCICM
Director of Recoveries
ICM Debt Recovery and Credit Management
Jason Newell
Channel Director
virtualDCS Ltd
Andy Pollard
Sales Director
4Site Security
Paul Addy
Director
Positive People HR
Alex Mitsionis
Microsoft Dynamics 365 Sales Consultant
ixRM
Gary Holdsworth
Business Development Manager
Biscuit IT
Polly Hale
Corporate Partnerships Manager
Martin House Children's Hospice
Sam Cooke
Customer Support Administrator
Virtual College
Wilson Lui
Regional Manager
iGears Limited
Stephen Armitage
Managing Director
Connect VM Limited
Davidvid Menaghan
Commercial Finance Consultant
Key Commercial Finance Solutions Ltd
Tony Carter
Director
The Legacy Studio
John Conroy
Managing Director
Claremon Limited
Graham Lydiatt
Cluster Sales Manager
Staycity Aparthotels
Paul Morricone
Creative Director
Thunder and Lightning Films
Rizman !
creative director
coverage studio
Ian Brierley
Chairman
John L Brierley
Howard Pickles
Finance Director
Bodill Group