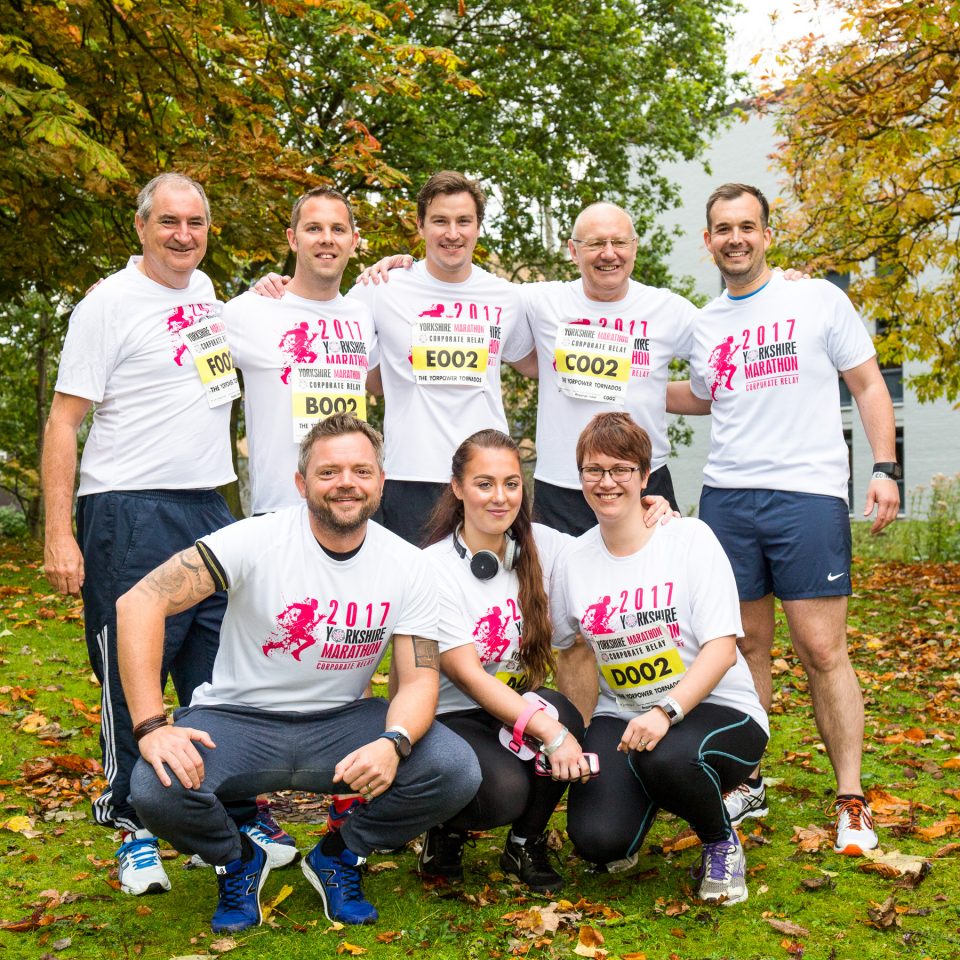 The Yorkshire Marathon Relay – on Sunday 20th October 2019 – sees teams of six take on the beautiful and ancient streets of York in a battle to claim the rights as fastest team in the tournament!
Get your marathon medal by joining 5 of your friends and colleagues for the Yorkshire Marathon Relay. Whether you complete the final leg of 3 miles or the 2nd at 6 miles, together you WILL complete a marathon. It's all about the team work.
Open to business professionals, sports clubs, groups of friends or associations, the contest is a great way of boosting morale, promoting teamwork, charity fundraising, networking, or just rewarding yourselves!
Relay distances vary – making the run both accessible and fun for runners of all abilities.
All relay runners get to experience race day hospitality at the University of York and a complimentary Park and Run service. The cost also includes a team t-shirts, a souvenir team photo, relay buses, finisher's goody bag as well as prizes for the winning teams.
The cost per team is £350. Please contact [email protected] if you do have any questions at all.
09:30 - 17:00
City of York
York