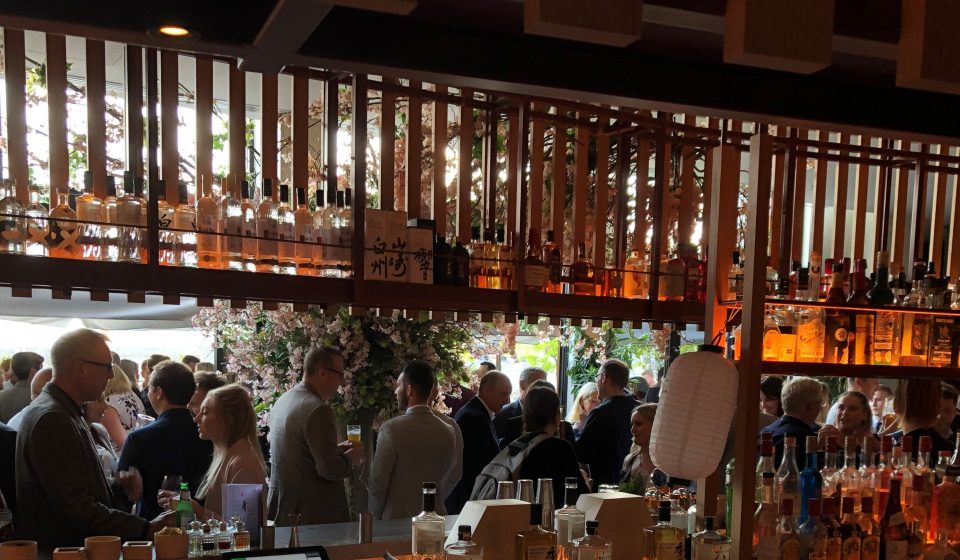 York Drinks Evening
York, we're back!
The Yorkshire Mafia York Drinks Evening has long been a staple of York's business calendar, and in November, we're back with the 2nd event of 2019 to provide you with new business networking opportunities within this beautiful, historical city.
Wondering whether you should be there? You should be attending this event if:
You are a business owner or decision maker looking to grow your network of influential contacts within York
You are looking to find new contacts that you can learn from, teach, develop real relationships with, and ultimately (where appropriate) trade
You understand the value of relationship building and adhere to our strict 'no selling' rule in order to build real relationships – no elevator pitches, just real, engaging conversations.
Join us at Piccolino for an evening of relaxed networking and complimentary canapés – register now to secure your place!
18:00 - 23:00
Piccolino
18 Bridge St, York, YO1 6DA
Attending
Alex Byers
Area Fundraising Manager - Yorkshire and the Humber
RNIB
Alan Hanna
Director
Hanna Properties Limited
Andrew Cleaton
Director
Epiphany Music Ltd
Becky Wood
CEO
BEE Events Limited
Holly Askey-Wiggett
Digital Marketing Assistant
Contract Recovery Solutions
Charlene Coulbeck
Financial Planner
Informed Financial Planning
Anthony Woodall
Business Sales Executive
London Northern Eastern Railway (LNER)
Charlie Myers
Business Development Manager
Midas Receivables
Chris Dennison
Development Consultant
DWA Architects & Engineers
Natasha Sambhi
Event Coordinator
Successful Events Ltd
c h
User Experience / Interaction Designer
ixdlab
Alastair Chipp
Co Founder
Chipp Coffee Co.
Janie Tongue
Magazine Specialist
Yorkshire Living Magazine
Alexander Paling
Strategy Director
Embryo Digital
Paul Slater
Managing Director
The Change Shed Ltd
David Hendry
Assistant Director
Deloitte LLP
Hendrik le Roux
Business Development Manager
Rudding Park
Michael May
Certified Microsoft Excel 2016 Specialist | Excel Developer/Programmer | Bespoke Excel Spreadsheets
Rousseau Associates Limited
Nina Copely
Owner
Orchestrate events
Tom Watson
Founder
Penny Greenwood
Simon Glenn
Creative Director
SHEAR Bespoke Tailoring
Megan Urwin
Meeting & Event Sales Coordinator
Successful Events
Diana Paduroiu
Founder & Creative Director
PRE VISSION
Stewart Graham
Director of Fundraising
Archbishop of York Youth Trust
George Edmond
Chartered Legal Executive
Keebles LLP
dan gregory
Pre construction Manager
Mech FS
Michelle Crowther
Marketing Director
Crowther Chartered Accountants
Tom Bruce
Wealth Management Adviser
St. James's Place Wealth Management
Dan Rahnavard
Director
Fountain Legal
Natalie Ng
Business Developer
Mantra Media
Jasmine Savery
Accounts Manager
Mantra Media
Victor Kemeny
Regional Director
Freeman Clarke
Claire Grayson
Business Development Adviser
York College
Caroline Hodgson
Consultant
Ixdlab
Janie Gonsalez
Business Development Executive
The Yorkshire Mafia
Hayley McAllister
Director
She Loves/He Loves Ltd
Sue Newton-Denton
Buisness Development Adviser
York College
Simon Holland
Ceo
Barefoot Lightning
Leah Bull
Regional Fundraiser
Alzhemiers Society
Thomas Fensom
Sales Development Manager
Catax
Selvin Brown
Director
Online Business Advice
Robert Watmore
Business Engagement Officer
City of York Council