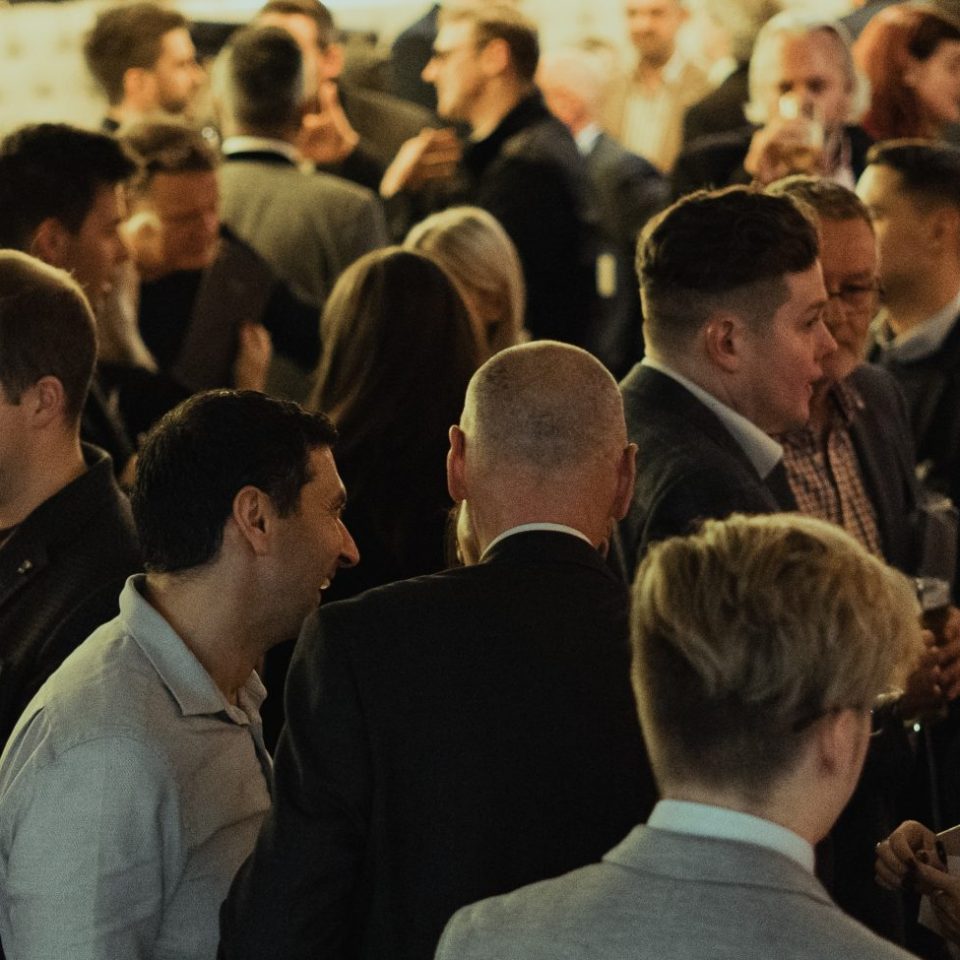 York, we're back!
The Yorkshire Mafia York Drinks Evening has long been a staple of York's business calendar, and in June, we'll once again be providing you with new business networking opportunities within this beautiful, historical city.
Wondering whether you should be there? You should be attending this event if:
You are a business owner or decision maker looking to grow your network of influential contacts within York
You are looking to find new contacts that you can learn from, teach, develop real relationships with, and ultimately (where appropriate) trade
You understand the value of relationship building and adhere to our strict 'no selling' rule in order to build real relationships – no elevator pitches, just real, engaging conversations.
Join us at Piccolino for an evening of relaxed networking and complimentary canapés – register now to secure your place!
This event is free to attend, please confirm your attendance by registering below.
18:00 - 23:00
Piccolino
18 Bridge St, York, YO1 6DA
Attending
Simon Moulson
Managing Director
Trade Credit Solutions Ltd
Alan Hanna
Director
Hanna Properties Limited
Becky Wood
CEO
BEE Events Limited
Bethan Vincent
Managing Partner
Open Velocity
Kevin Clarke
Business Development Manager
iomart Cloud Services
Bronte Hall
Events Manager
Skipbridge Farm
Holly Price
Regional Sales Manager
flatfair
Sean Briddock
Head of Business Development
Keep Safe & Secure Ltd
Alexander Paling
Strategy Director
Embryo Digital
Sarah Bates
Graphic designer
Sarah Bates Design
Jamie Midgley
Head Of Client Delivery
The SuccessHub
Tom Rose
Sales Manager
York Marriott Hotel
Annalese Walmsley
Strategic partnerships manager
Flatfair
Mike Midgley
CEO
6teen30 Digital
Rob Colley
Director
Cursive.works
Rebecca Lowe
Corporate Partnerships Manager
Royal Armouries
Julie Kay
Director
JK Leadership Development
Clinton lofthouse
Head of Creative
Rebel North Creative
Mark Platt
Director
Paragon Hospitality Consultants
Hollie Harker
Partner
SmartPA
Samuel Higgins
Senior Paralegal
Robinson Ralph
Chris Ewens
Freelance marketing consultant
chrisewens.com
Ellen Hardy
Business Development Manager
Iomart
HELEN Rook
Regional Fundraiser
When You Wish Upon A Star
Alex Mitsionis
Microsoft Dynamics 365 Consultant
ixRM
Tom Bruce
Wealth Management Adviser
St. James's Place Wealth Management
Paul Grace
Director
Yorkshire Banking & Financial Advisory Ltd
Rebecca Fry
Mortage & Protection Adviser
trufe Money
James Vickers
Director of Finance
Thai Leisure Group
Lance Brook
Product Manager
Forward And Thinking
Jacquie McGuire
Regional Fundraiser
Parkinson's UK
Robert Turner
Director
Excel Telecom Limited
Becky Johnson
Social Sciences Business Partnerships Manager
University of York
Mark Elwers
Business Development Director
Lawson Elwers Creative Graphic Design
Louise Dry
Community Fundraiser
Action for Children
Sally Backhouse
Comunity Fundraising Executive North East & Yorkshire
Alzheimer's Society
Gemma Leggett
Graphic Designer
Gemma Leggett Graphic Design
Holly Johnson
Business Development
Contract Recovery Solutions
Janie Gonsalez
Business Development Executive
The Yorkshire Mafia
Ian Gostellow
Senior Manager
Graywoods
Brett Jackson
Director
Garden Weddings Tipi Hire
Hendrik le Roux
Business Development Manager
Rudding Park
Katy Nuza
Business Developement
NYS Meetings & Events
Paul Brown
Proprietor
PB Systems
Paul Thackeray
Graphic Designer
Thackeray Design
James Elliott
Architect
Elliott Architecture
Sam Clark
Head of Account Management
Perform Partners
Christopher Limbert
Director
LEO Business Consultancy