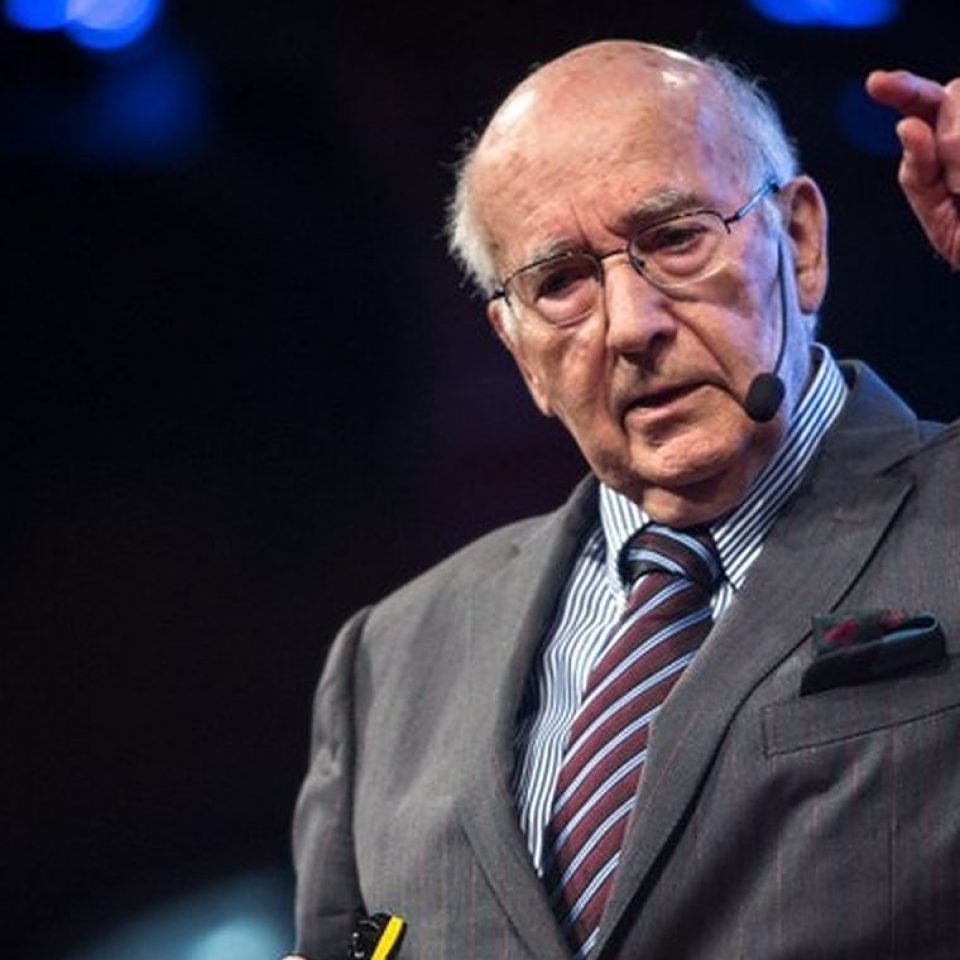 World Marketing Summit UK 2019 with Professor Philip Kotler
It's official – the Father of Marketing Professor Philip Kotler is coming to the UK for the first time in over a decade and he's chosen to come to Harrogate, Leeds – on the 18th of November!
"Delighted to be visiting the North of England – what I refer to as the UK's Global North – and share my vision on the future of marketing". (Philip Kotler).
If you're passionate about globalizing your marketing, innovation or entrepreneurship  and want to learn how to survive and thrive in increasingly uncertain marketplaces, then this is an event you should not miss!
Professor Kotler will be discussing the need for British businesses to continue their legacy in Transformative Marketing Leadership but by creating a 'Post-Brexit Ecosystem'. Learn from Professor Kotler – the world's leading thought leader in marketing – on how to embrace the challenges of tomorrow.
Other confirmed global speakers include:
Lord Digby Jones – Business Guru and the UK's "Voice of Business"
Professor David Aaker – Widely regarded as the "Father of Branding"
Professor Cerf Moran – Global Guru on Neuro-Marketing
Laura Ries – Global Guru on Brand Positioning
Ade Onitude – CEO and Founder of Women in Marketing
Professor Margaret Hogg – Global Guru on Consumer Behaviour
Professor Luiz Moutinho – Global Guru on AI and Bio-Marketing
Teresa Heath-Wareing – International Social Media TEDx speaker and podcaster
Samuel Scott – Columnist for the Drum
Professor Greg Marshall – Global Guru in Sales Management And Chief Editor of European Journal of Marketing
Reserve your place by booking on: http://www.worldmarketingsummit2019.eventbrite.co.uk.
For further information email Nicola Hudson, Head of Customer Care and Sales on [email protected].
Good marketing has the individual at its centre –
GREAT marketing has humanity as its centre.
_
We're pleased to announce that members of The Yorkshire Mafia will receive an exclusive 50% discount off standard and not for profit tickets – so book your place now!
Enter promotional code ymafia when you purchase your ticket on Eventbrite.
08:00 - 18:00
Harrogate Convention Centre
King's Road, Harrogate HG1 5LA