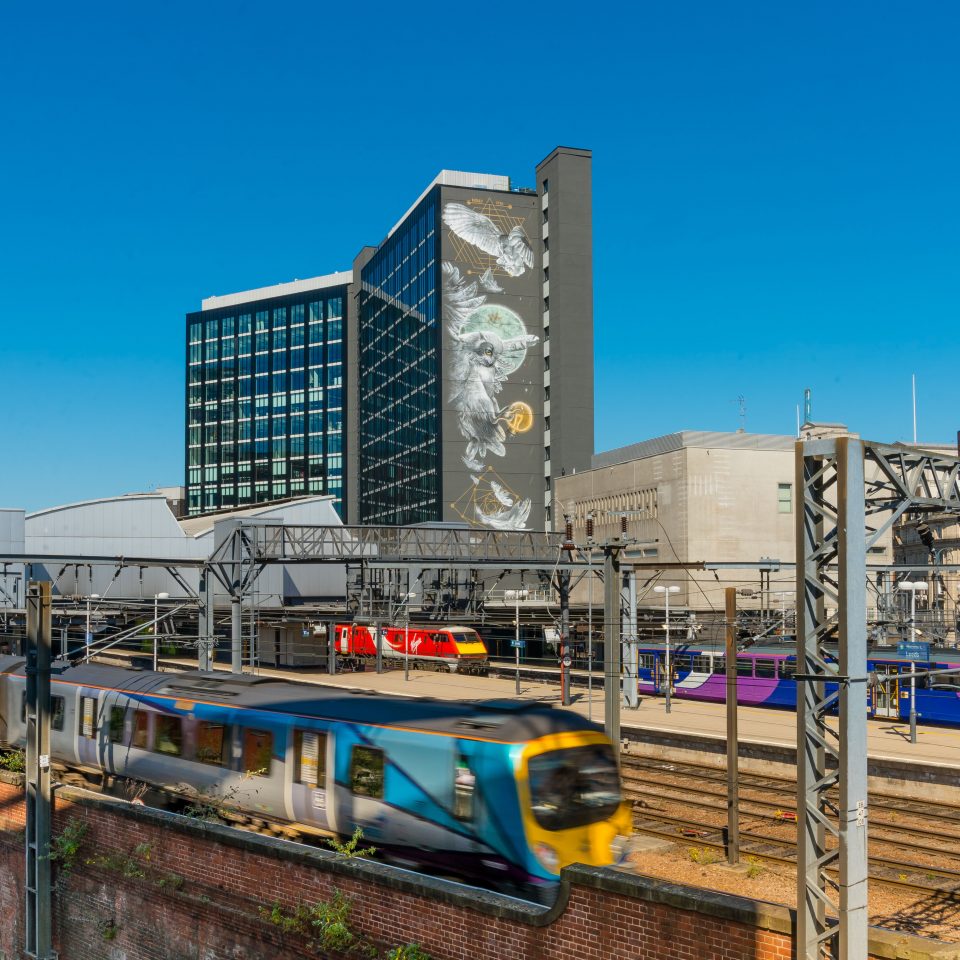 The Impact of the Changing Payments Landscape
Real time payments, Blockchain, PSD2, Mobile technology and Open Banking are disrupting the Payments world. Following on from our successful event in London, Answer Digital are pleased to host a Breakfast event in Leeds to discuss our recently launched White Paper: The Impact of the Changing Payments Landscape on Multiple Sectors. Come and hear experts talking about the changes to the payments world and how they could impact your organisation, and grab a copy of our White Paper.
This breakfast event will discuss the impact of changes in payments technology and regulation across all sectors, from manufacturing, to finance, technology, retail and the public sector. The panel of payments professionals will be asked whether organisations are ready and equipped to take advantage of the commercial gains that can be realised through new payments initiatives and driven by technology.
The panel will be led by Imran Ali, Payments Managing Principal at Answer Digital, who will also be sharing his findings from a new White Paper that questions over 200 professionals on payments initiatives, combined with qualitative research with payments leaders from The Post Office, HelloFresh, Google Pay and others, to give a true reflection of how different sectors are approaching the shifting payments landscape.
Running order:
8:30 – 9.00 Networking and Breakfast
9.00 – 9.15 Imran Ali, Payments Managing Principal shares his key findings from the White Paper
9.15 – 9.30 Request to Pay Demonstration
9:30 – 9:45 Keynote address by Anne Pieckielon, Director of Product and Strategy, Bacs
9:45 – 10:45 Panel discussion featuring:
Mounir Mouawad – Head of Strategy, Google Pay
Anne Pieckielon – Director of Product and Strategy, Bacs
Ian Rutland – Chief Operating Officer, Optomany
10:45 – Finishing Comments. Guests are welcome to stay and network until 12:00 over tea and coffee.
08:30 - 12:00
Platform
New Station Street, Leeds LS1 4JB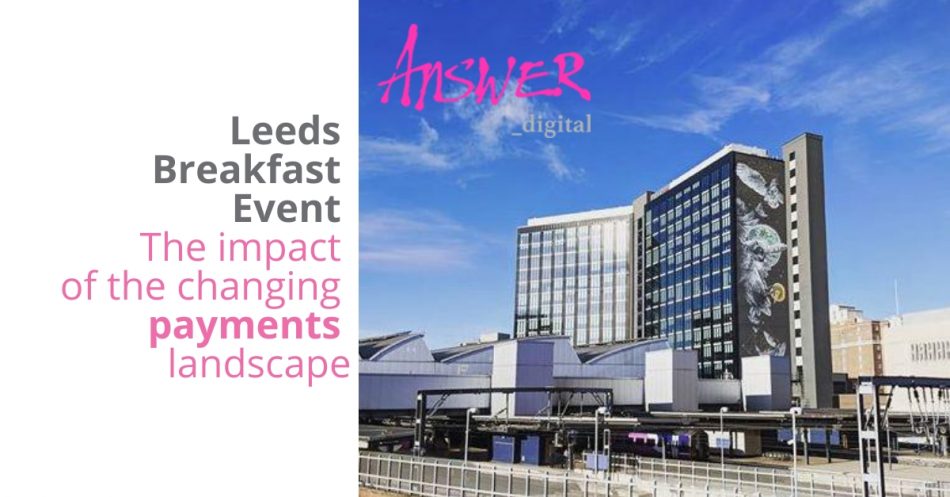 Attending
Antonio Tombanane
Operations Director
GBIT Recruitment Ltd
Ash Fox, CISA, CGEIT, CRISC, ISO22301
Associate Director - IT Operational Assurance & Control
TSYSi
Martin Watson
IT Architect
Computershare
Jamie Holmes Chartered FCSI
Director
CurrencyWave
Claire Hinton
Head Of Purchasing
GA UK & ROI Division
Emma Waudby
Sales and Marketing Manager
Cobus Communications
Isobel Sibley
Relationships and Events Manager
Fazenda Rodizio Bar & Grill
Dave Boland
Senior Buyer
NG Bailey IT Services
Mark Williams
Lead Enterprise Architect
Yorkshire Building Society Group
Josh Herbert
Sales and Marketing Manager
1988
Owen Gleadall
Online Ticketing & Admissions Solutions Specialist
Merlinsoft Ltd - Award Winning Admission & Ticketing Solutions for Visitor Attractions and Events
Ben Mustard
Operations Director
Allstar Media Services
Ray Cowburn
Delivering IT Leadership and Technical Understanding
Looking For New Opportunitiy
Mike Goodman
GD
Co-optimize Marketing Ltd
Deborah Allchurch
IT Architecture Manager
Computershare
David Hatton
Creative Director
The Hattons
Jordan Lowe
Head of eCommerce
Bob's Business
Andrew Baiden
Commercial Director
Nochex
Tom Simpson
Owner
Orr Simpson
Tony Spinks
Finance Manager
Epilepsy Action
Stuart Nelson
Director
Fifteen Zero Fifteen
Alastair Pocock
Director
Traak Systems Limited
Karen Watson
Proposition Development Manager
details withheld
Curtis Broadhead
Paralegal
Keebles LLP
Angela Wooller
Executive Assistant
AYRE Ltd
Mike Hall
Employer Engagement Consultant
Leeds Beckett University
Rob Society
MD
Corporate & Commercial credit solutions Ltd
Michelle Cassidy
Business development manager
Eurochange
Degree Horizons
Education consultant
Degree Horizons
Nermine George
Managing Director
Le Chalet
Stephen Biggs
CTO
Gala Technology Ltd
Richard Gorman
Director, Business Development
Vocalink
Damian Ward
Consultant Architect
Mastercard