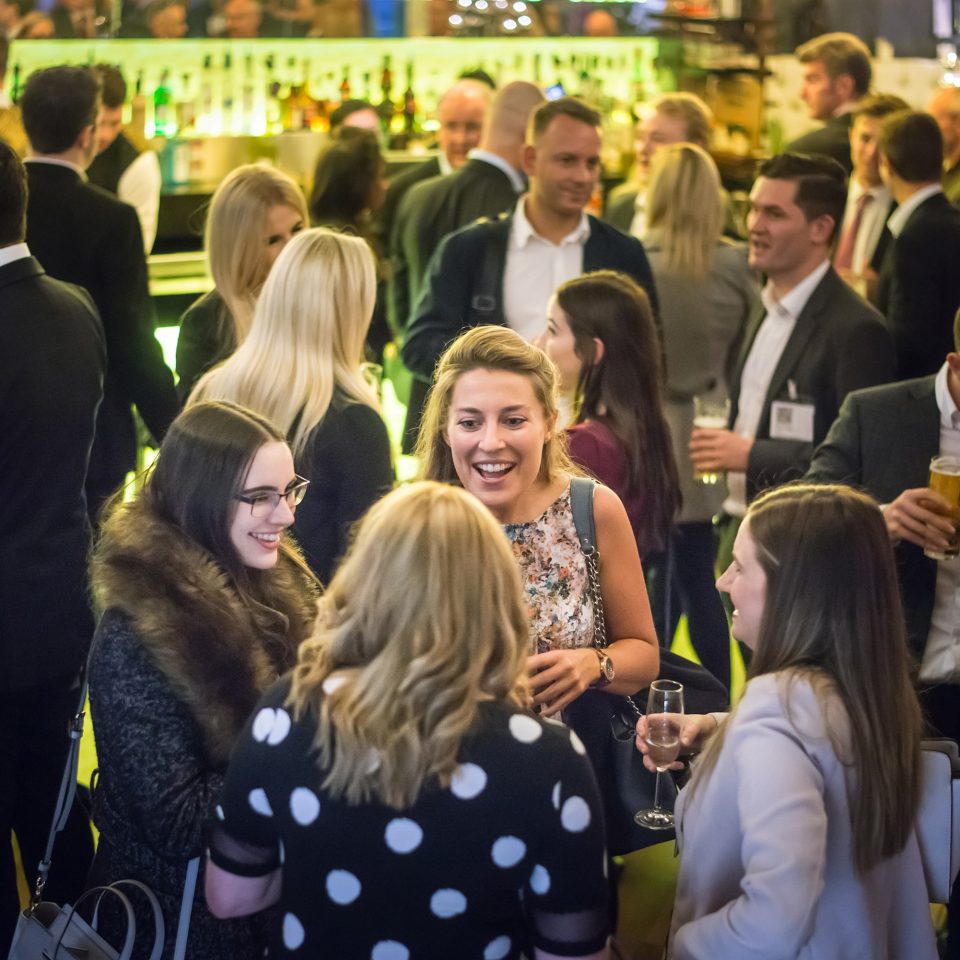 The Huddersfield Huddle Christmas Special
Come and join us for the final Huddersfield Huddle of 2019!
Firstly we welcome you to join us for a drink at The Head of Steam (St George's Square, HD1 1JB) anytime from 5:30pm. Then around 6:30pm we will head over the road to The Chilli Lounge where we will enjoy a buffet of starters, mains, rice, naan and poppadoms. The buffet will start to be served at 7pm so if you can't make the earlier drink, don't worry, you will still be in time for food!
The Huddersfield Huddle is the most regular of The Yorkshire Mafia's Drinks Evenings. Held on the second Monday of every month, this is a close knit event that is great for those new to networking, as well as those who are well versed in networking.
You should be attending this event if:
You are a business owner or decision maker looking to grow your network of influential contacts within Huddersfield
You are looking to find new contacts that you can learn from, teach, develop real relationships with, and ultimately (where appropriate) trade
You understand the value of relationship building and adhere to our strict 'no selling' rule in order to build real relationships – no elevator pitches, just real, engaging conversations.
18:30 - 23:00
The Chilli Lounge
70 John William St, Huddersfield HD1 1EH
Attending
Lee Pearson
Marketing Manger
Yorkshire Telecommunications Ltd & Biscuit IT
Fabi Viola
Creative Director
Fab Media
Richard May
Director
VirtualDCS
Keith Loveday
Director
Loveday Media Limited
Ajaz Ahmed BEM
Ajaz@sosavvy
Sosavvy
John Gilbert
Director
Pinnacle Change Ltd
John Lucas
Director
IT Director 4 Hire
John Collinson
Owner
Property & Facilities Solutions
Alastair Chipp
Co Founder
Chipp Coffee Co.
Tim Collins
Director
Wow Thank You Limited
Alexander Paling
Strategy Director
Embryo Digital
Dave Gittins
Director
Scandinavian Homes Ltd
John CLEGG
Owner
Positive Impact Web & SEO
Donna Jacobs
Business Development Executive
Henderson/Aon
Mark Evans
Owner
Better Telecoms Ltd
Owen Gleadall
Online Ticketing & Admissions Solutions Specialist
Merlinsoft Ltd - Award Winning Admission & Ticketing Solutions for Visitor Attractions and Events
Tony Hughes
Owner and CEO
Huthwaite International
Bruce McLeod
Daylite Certified Coach
Peak Business Growth Ltd
Jonathan Hill
Director
Pierrepont
Anita Pickersgill MCICM
Head of Construction Debt & Credit Services
Thornbury Collection Services Limited
Nigel Greenwood
customer experience expert
Simply Customer Ltd
David Nixon
Chaos Engineer
David Nixon Writing
stephen knight
chair
netherton tra
Nikki May
Managing Director
Sistermatic Solutions Ltd
Mike Hall
Co-founder and Client Services Director
ThinkSMART Marketing
Samuel Bernard
Logistics Operations Manager
Agilent Technologies
Sharon Wood
Accountant
Phoenix Bookkeeping & Accountancy Ltd
Bill Squires
Business Coach
ActionCOACH
David Jefferies
Director
Custom Cube trading as Alfrestore
Janie Gonsalez
Business Development Executive
The Yorkshire Mafia
Sharon Edwards
Operations & Marketing Manager
Physiotherapy Works
Paul Morricone
Creative Director
Thunder and Lightning Films
Ian Brierley
Chairman
John L Brierley
Shannen Williamson
Marketing Administrator
Wilkin Chapman LLP Soliticitors
Darren Evans
Video Strategist
self-employed