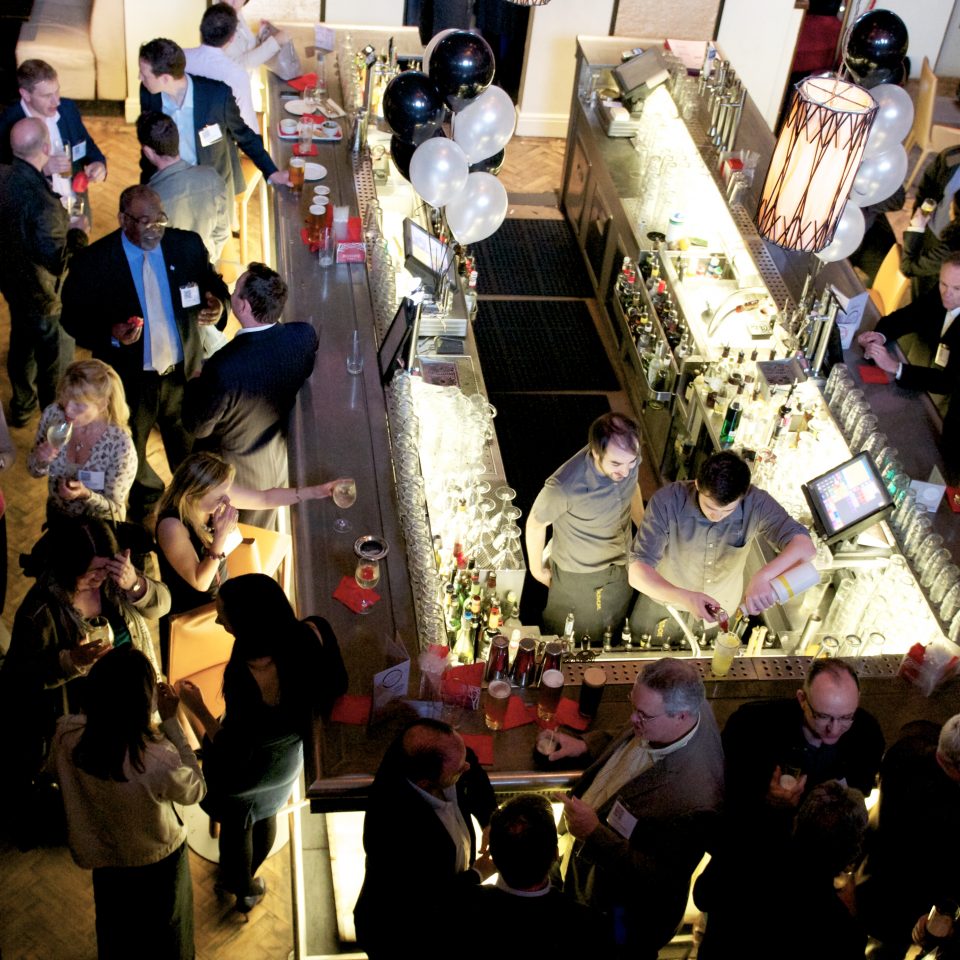 The Huddersfield Huddle is the most regular of The Yorkshire Mafia's Drinks Evenings. Held on the second Monday of every month, this is a close knit event that is great for those new to networking, as well as those who are well versed in networking.
You should be attending this event if:
You are a business owner or decision maker looking to grow your network of influential contacts within Huddersfield
You are looking to find new contacts that you can learn from, teach, develop real relationships with, and ultimately (where appropriate) trade
You understand the value of relationship building and adhere to our strict 'no selling' rule in order to build real relationships – no elevator pitches, just real, engaging conversations.
18:00 - 23:00
The Head of Steam
St George's Square, Huddersfield, HD1 1JB
Attending
Tim Roth
Director
Smashed Crab Studio
Paul Bak
Director
Paul's Innovative Programs Ltd
Sonya Bachra-Byrne
Creative Director & Co-Founder
AVIE Limited
Keith Loveday
Director
Loveday Media Limited
james glasheen
Financial Adviser
James Glasheen Financial Planning Limited
Marina Forbes
Animator/ Co-Owner
Meander Design
John Collinson
Owner
Property & Facilities Solutions
Peter Cruikshanks
Managing Director
Outside In Management
Richard Armitage
Director
[email protected]
Jonathan Langley
Director & Co-Founder
Torchbearer
Jennie McGrogan
Lead Consultant
Manpower
Alexander Paling
Strategy Director
Embryo Digital
Dave Gittins
Director
Scandinavian Homes Ltd
Andy Forbes
Co Owner
Ridr Optics
Thomas Mcpherson
Lead Developer
Smashed Crab Studio
Bev Wills
Chairman
Right Direction Limited
Howard Rose
Owner
Roses Cleaning Services
Mark Evans
Owner
Better Telecoms Ltd
Samantha Crowden
Shopping Centre Manager
Workman LLP
Michael May
Certified Microsoft Excel 2016 Specialist | Excel Developer/Programmer | Bespoke Excel Spreadsheets
Rousseau Associates Limited
Bruce Fitzgerald
Guru of the lens
Bruce Fitzgerald Photography
Mike Hardcastle
Director
Novalead Limited
Simon Glenn
Co-founder
Meeow Ltd
Anita Pickersgill MCICM
Head of Construction Debt & Credit Services
Thornbury Collection Services Limited
Jason Newell
Channel Director
virtualDCS Ltd
Mike Hall
Co-founder and Client Services Director
ThinkSMART Marketing
Neill Curran
Director
Craftopia Events Ltd
Humayra Khalifa
Executive Team Leader
acn
Damon Mellor
Owner
404 Studios
Melissa Roberts
Director
Beanie Media
Mark Flynn
Director
Mark Flynn Photography
Dianne Hollingworth
Counsellor
Positive Mind Counselling
Rob Osborn
Business Continuity Consultant
O-BC
Olivia Crichton
Sales & Marketing Manager
Blueprint Product Design
Connor Bestwick
Software Developer
Torchbearer Interactive Ltd
GLEN RENNISON
Business Development Manager
Virgin Media Business
Tony Carter
Director
The Legacy Studio
Jennifer Hollyer
Senior Solicitor
Stowe Family Law LLP
ANDREW MITCHELL
CHARTERED ACCOUNTANT
WALTER DAWSON & SON
Paul Morricone
Creative Director
Thunder and Lightning Films
Helen Chadwick
BDM Specialists
Merlinsoft Ltd
Geoff Kench Kench
Operations Manager
Tavirno Ltd
Richard Kenworthy
Business Recovery Director
Begbies Traynor
Peter Waugh
Director
Torchbearer Interactive Ltd
Najinder Singh Devgun
Director & Will Writer
NSD Wills & Estates
Howard Pickles
Finance Director
Bodill Group