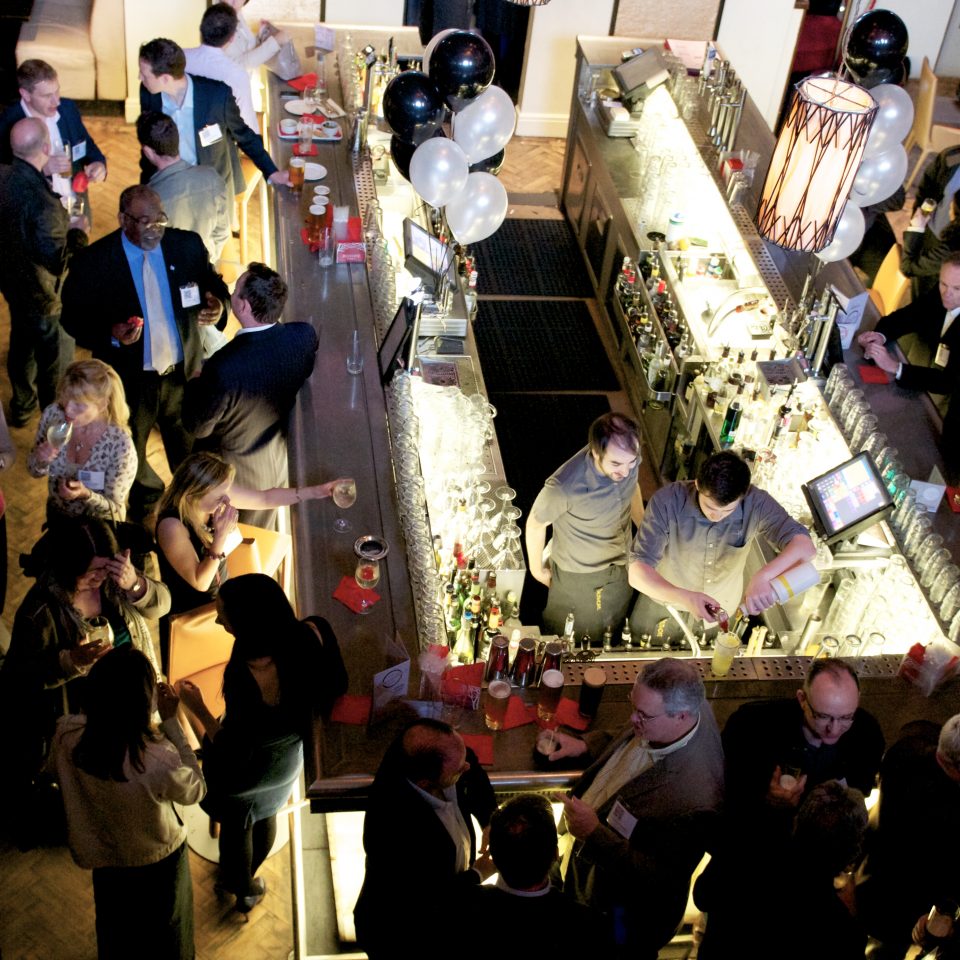 The Huddersfield Huddle is the most regular of The Yorkshire Mafia's Drinks Evenings. Held on the second Monday of every month, this is a close knit event that is great for those new to networking, as well as those who are well versed in networking.
You should be attending this event if:
You are a business owner or decision maker looking to grow your network of influential contacts within Huddersfield
You are looking to find new contacts that you can learn from, teach, develop real relationships with, and ultimately (where appropriate) trade
You understand the value of relationship building and adhere to our strict 'no selling' rule in order to build real relationships – no elevator pitches, just real, engaging conversations.
18:00 - 23:00
The Head of Steam
St George's Square, Huddersfield, HD1 1JB
Attending
Andrew Glennie
3D Visual Designer
Glennie Visual
Luke Appleby
Director
Equilibrium Risk
Michael Micklethwaite
Director / Owner
Advant Consulting Group Limited
Keith Loveday
Director
Loveday Media Limited
Ajaz Ahmed BEM
Ajaz@sosavvy
Sosavvy
james glasheen
Financial Adviser
James Glasheen Financial Planning Limited
Marina Forbes
Animator/ Co-Owner
Meander Design
John Collinson
Owner
Property & Facilities Solutions
Peter Cruikshanks
Managing Director
Outside In Management
Richard Armitage
Director
[email protected]
Claire Gray
Print Account Manager
Bist Media
Nick Clarke
Regional Partner for West Yorkshire
Stonehouse Logic Limited
Adam Bates
General Manager
Adam
Harriet McQue
Business Development Manager
200 Degrees Coffee
Mark Thompson
Senior Telecommunications Consultant
Avant Consultants
Dave Gittins
Director
Scandinavian Homes Ltd
Lewis Holroyd
Solicitor
Eaton Smith Solicitors
Andy Forbes
Co Owner
Ridr Optics
Mathew Crisp
Managing Director
3C Group
Mark Evans
Owner
Better Telecoms Ltd
Sam Melton
Business Development & Engagement Coordinator
The University of Huddersfield
Owen Gleadall
Online Ticketing & Admissions Solutions Specialist
Merlinsoft Ltd - Award Winning Admission & Ticketing Solutions for Visitor Attractions and Events
Simon Glenn
Co-founder
Meeow Ltd
Anita Pickersgill MCICM
Head of Construction Debt & Credit Services
Thornbury Collection Services Limited
Georgia Sidding
Creative & Marketing Executive
Printforms Ltd
Jason Newell
Channel Director
virtualDCS Ltd
Stuart Nimmo
Print Operations Director
HAD-PRINT
Daniel Cook
Marketing Consultant
Dynamic Consultants
Bevan Hughes
Sales Consultant
Voodoo SMS
Jake Womack
Managing Director
RedWood Board Co.
Jason Elliott
Director
Get Knowledge
Michael Croft
Director
Innovation People Limited
Nicky Harley
Director
Harley PR
Tony Carter
Director
The Legacy Studio
Hayley Ledgard
graphic designer
Hayley Ledgard Design
Mike Hall
Client Services Director
ThinkSMART Marketing
Rizman Khan
Photographer
Coverage Studio
Mark Pettit
Manageing Director
Perspectives
Peter Karpiuk
Sales Consultant
VoodooSMS