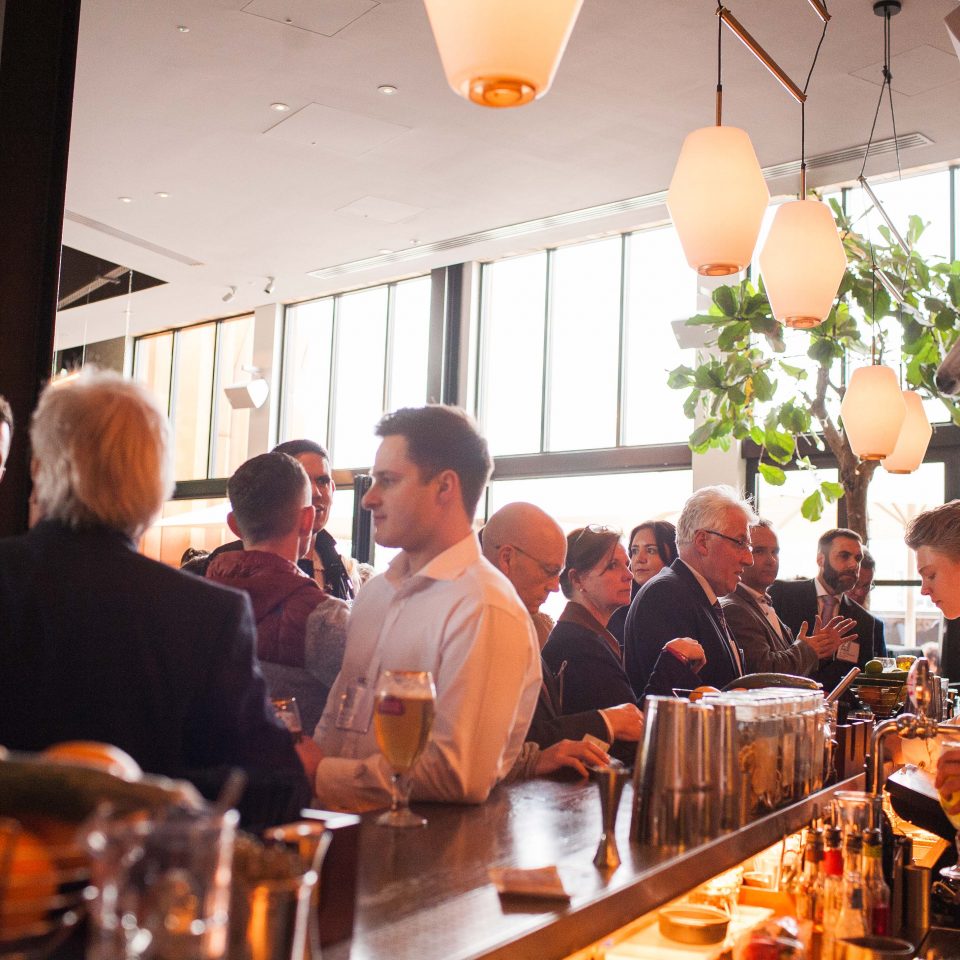 The Huddersfield Huddle is the most regular of The Yorkshire Mafia's Drinks Evenings. Held on the second Monday of every month, this is a close knit event that is great for those new to networking, as well as those who are well versed in networking.
You should be attending this event if:
You are a business owner or decision maker looking to grow your network of influential contacts within Huddersfield
You are looking to find new contacts that you can learn from, teach, develop real relationships with, and ultimately (where appropriate) trade
You understand the value of relationship building and adhere to our strict 'no selling' rule in order to build real relationships – no elevator pitches, just real, engaging conversations.
18:00 - 23:00
Head of Steam
St George's Square, Huddersfield HD1 1JB
Attending
Peter Huckerby
Director
Lifetime Equity Release
Fabi Viola
Creative Director
Fab Media
Richard May
Director
VirtualDCS
Duncan Henderson
Managing Director
Henderson Horticultural Services Ltd
Cat Quinney | Graphic Design
Freelance Graphic Designer
www.catquinney.com
Luke Appleby
Director
Equilibrium Risk
Andy Patten
Director
HAD-IT
Keith Loveday
Director
Loveday Media Limited
John Collinson
Owner
Property & Facilities Solutions
Oli Cheetham
Design & Marketing Consultant
Developing Brands
Holly Price
Regional Sales Manager
flatfair
Beverly Hopper
Company Owner
Credere Solutions Ltd
Ian M. Franklin
Chairman
Lordian Ltd
Alexander Paling
Strategy Director
Embryo Digital
Nicola Christian
Business and Corporate Engagement Partner
Canal and River Trust
Lewis Holroyd
Solicitor
Eaton Smith Solicitors
Jamie Cymbal
Film & Media Producer
Quickfoot Media
Adam Howarth
Director/Owner
H3 Property Consultants Limited
Sam Taylor
Creative Director
madeby.studio
Anita Pickersgill MCICM
Head of Construction Debt & Credit Services
Thornbury Collection Services Limited
stephen knight
chair
netherton tra
Stuart Nimmo
Print Operations Director
HAD-PRINT
Ross Edwin Thompson
Creative Director
Cubby Studio
Nikki May
Managing Director
Sistermatic Solutions Ltd
Mike Sandford
Client Relationship Manager
Spectra Safety Group Limited
Alex Mitsionis
Microsoft Dynamics 365 Consultant
ixRM
Trevor Crossland
Owner
Telephone Consultants
Christopher Mulkern
Protection adviser
Contegolife
David Jefferies
Director
Custom Cube trading as Alfrestore
Dean Poynter
Managing Director
DP Signage and Print
John Gilbert
Director
Alfrestore
Rob Osborn
Business Continuity Consultant
O-BC
Graham Lydiatt
Cluster Sales Manager
Staycity Aparthotels
Michael Stocchero
Senior Recruitment Consultant
Mpeople
Rizman !
Photographer
Coverage Studio
Morris Simpson
Director
MS Acumen Ltd
Craig Johnson
Senior Lecturer
University of Bradford
Darren Evans
Video Strategist
self-employed