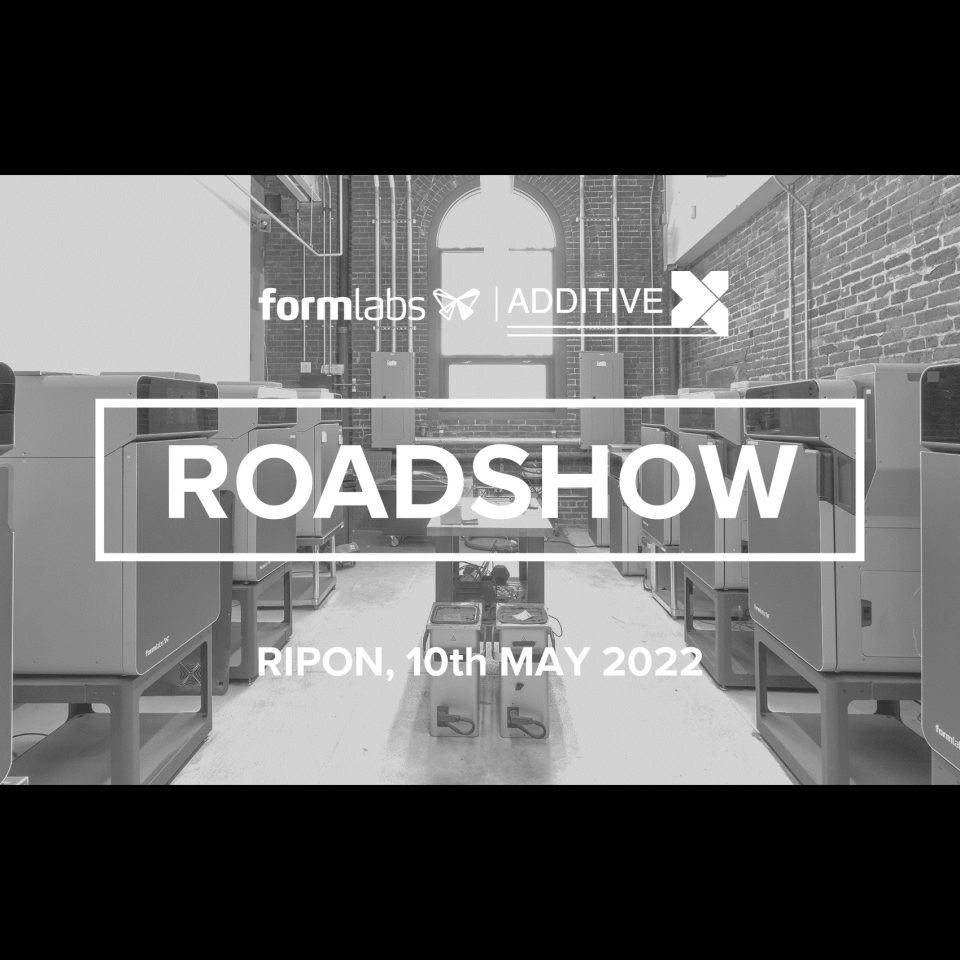 The Formlabs Partner Roadshow Ripon
This is a unique opportunity for a hands-on experience with the Formlabs Fuse 1 ecosystem. Until now, SLS has been unavailable to most businesses, due to high costs and difficult workflows, but Formlabs has designed the most approachable selective laser sintering (SLS) 3D printer, the Fuse 1. Accompanying it is the Fuse Sift, an all-in-one powder recovery station for the Fuse 1.
At this event, Formlabs and Additive-X will introduce you to the Fuse 1 and the Fuse Sift, and show you how SLS printing can create production-ready nylon parts.
Speakers; Seiko Nishino, Formlabs, Elaine Rutledge, Additive-X and Richard Beston, RB Designs
13:00 - 15:30
Additive-X Ltd
Kearsley Road Ripon HG4 2RN