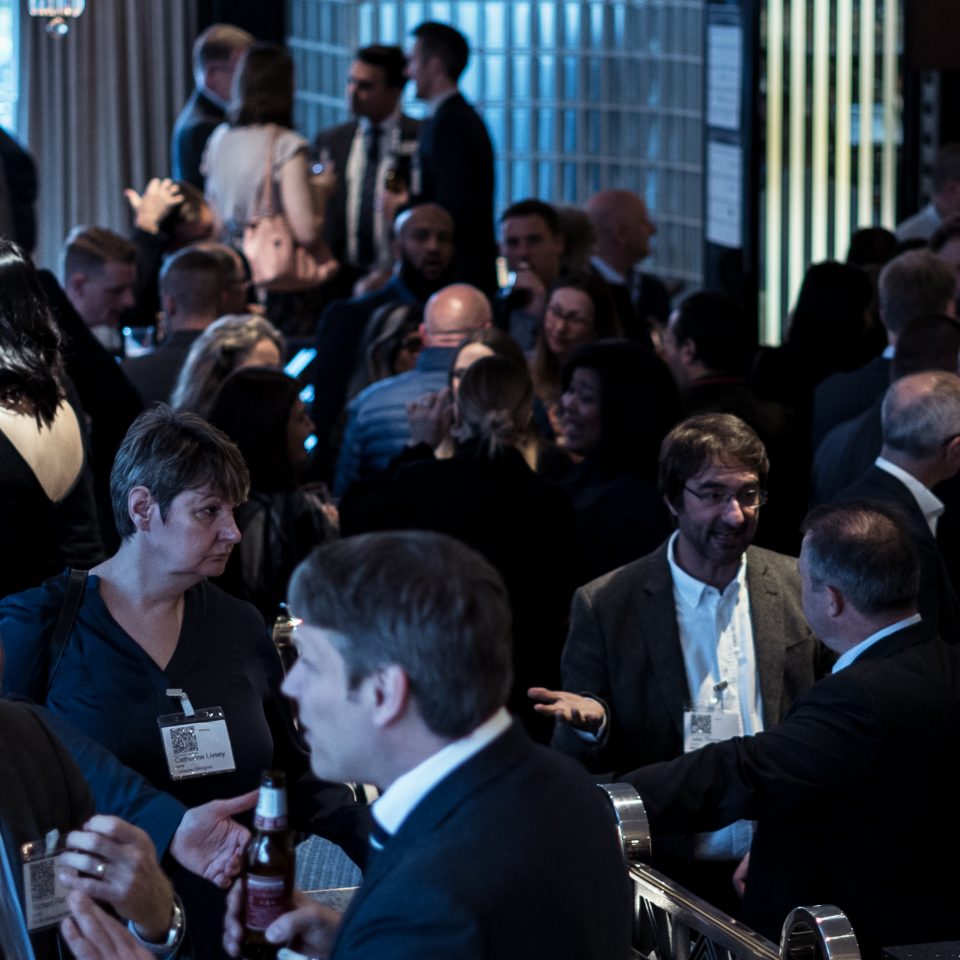 Take a <br> heads to Harrogate!
A special Drinks Evening for the Digital & Technology Community, hosted by Silicon Yorkshire & the YM.
"Technology is best when it brings people together." #MattMullenweg
Following on from the success of our Leeds events in September 2019 and February 2020, Take a <br> is heading to Harrogate with the aim of bringing together peers across the Digital & IT sector with a collective mission to ignite conversation between the right contacts and lead the Northern tech community.
Calling all IT business leaders, creative digital entrepreneurs, and those with a shared investment in the technological advancement of our region – join us for an evening of relaxed networking, where you will have an unparalleled opportunity to build meaningful relationships and learn from each other.
Meet, network, innovate.
Please note: this event is exclusively for members of the IT, Tech & Digital community.
For information on sponsorship opportunities, please contact the YM team.
18:00 - 23:00
Gino D'Acampo My Restaurant
46-48, Parliament St, Harrogate HG1 2RL
Attending
Ian Newall
Director
Ian Newall Consulting
Kevin Clarke
Business Development Manager
iomart Cloud Services
Alistair How
Chair/NED
White Rose Capital Management
Simon Morgan
Creative Director
Bread & Butter Creative Communications
Jane Hinchliffe
Owner
Jane Hinchliffe Design Services
Lucy Bagnall
Tax Senior Manager
Saffery Champness
Glyn Selway
Innovation Specialist
RTC North
Alexander Paling
Strategy Director
Embryo Digital
Jamie Midgley
Head Of Client Delivery
The SuccessHub
Mike Midgley
CEO
6teen30 Digital
Amy Wheeler
Commercial Assistant
The Yorkshire Mafia
Simon Benn
Founder
Simon Benn Ltd
Rishu Shah
Director
The Eighth Door Club Ltd
John Ranby
Founder & MD
Bee Social Marketing
Graham Dowling
Technical Consultant
The Access Group
Josh Hanning
Founder & Managing Director
yourBAU
Ellen Hardy
Business Development Manager
Iomart
Robert Turner
Director
Excel Telecom Limited
Richard Stewart
International sales
Aqualytics
holly-ann wilson
Director
Elite Designer Fashions
Andrew Batty
Managing Director
Creative Marketing Services
Neil Janney
Senior IT Recruitment Consultant
Hays
David Ranby
Director
Braid
Christopher Limbert
Director
LEO Business Consultancy