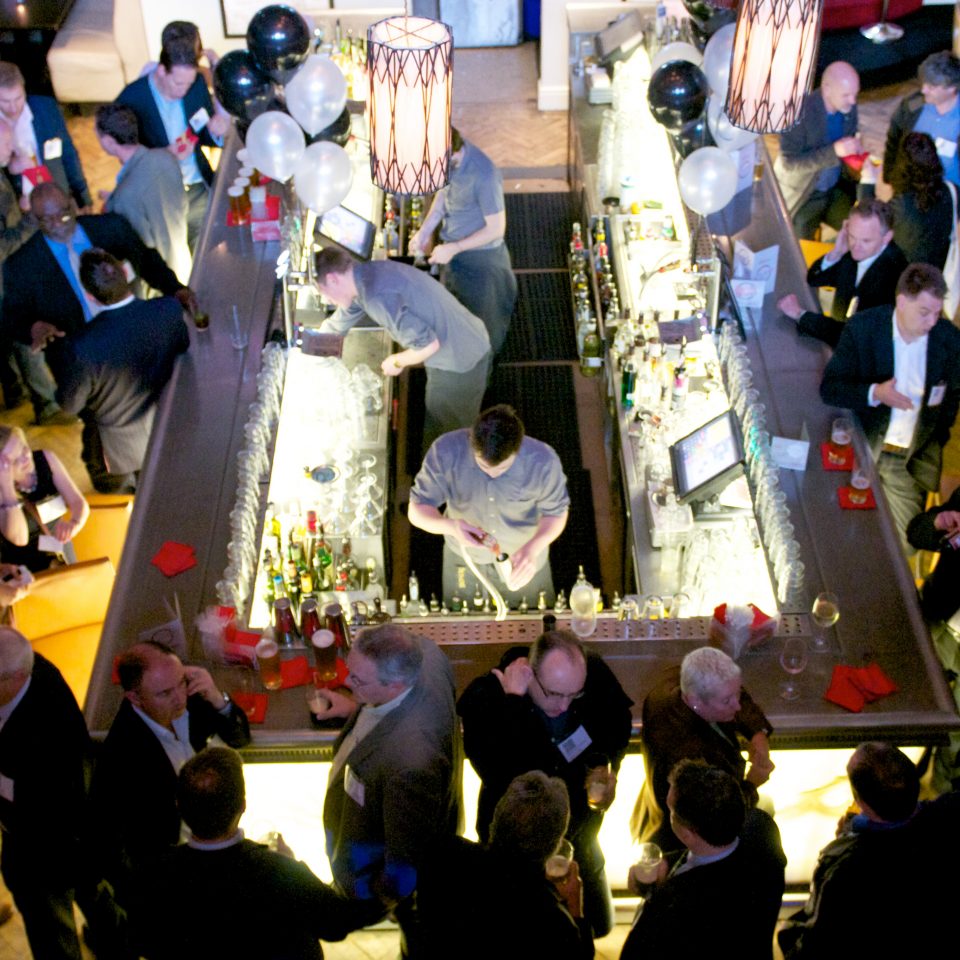 Sheffield, we're back! Join us for an evening of relaxed networking with like-minded business professionals at Domo, a Sardinian restaurant & bar which is brand new to the city. In Domo's own words, 'Aperitivo – or after work drinks – is a Sardinian tradition that brings people together to share stories, connect and relax after the day is done'. The Sheffield Symposium is a staple of The Yorkshire Mafia's event calendar and is well-known for providing a relaxed space for B2B networking and relationship building. You should be attending if:
You are a business owner or decision maker looking to grow your network of influential contacts within Sheffield
You are looking to find new contacts that you can learn from, teach, develop real relationships with, and ultimately (where appropriate) trade
You understand the value of relationship building and adhere to our strict 'no selling' rule in order to build real relationships – no elevator pitches, just real, engaging conversations.
18:00 - 23:00
Domo Restaurant
Eagle Works, 34-36 Cotton Mill Walk, Little Kelham S3 8DH
Attending
Janie Gonsalez
Sales/Account Manager
RapidSpike
Amy Milchard
Owner
Pink Spaghetti Sheffield and Surrounds
Abigail McAlpine
Content Writing (Tech Focused)
HiAbigail
Jim Wright
Partner
Shulmans LLP
Trevor Bird
Solicitor
BRM Law
Kirsty White
Corporate Partnerships Officer
Cavendish Cancer Care
Antony Davies
Business Growth Specialist
Sheffield City Region Growth Hub
Christopher Limbert BA (Hons), ACMA CGMA
Business Consultant
Leo Buisiness Consultancy Ltd
Kiley Tan
Director
Mosaic International Limited
Heather Anson
Managing Director
Anson Evaluate Ltd
Zaffar Mir
Managing Director
IT Perfection Ltd
Mark Roebuck
Founder
ProvePrivacy
April Leeson
Graduate/Financial Planning Executive
The Private Office
Ben Smith
Account Manager
B&B Press (Parkgate) Limited
Mark Smith
Freelance Sale & Marketing Professional
Saint Solutions
Ed Donson
Senior Associate
Cognizant
Laura Hayes
Tax Consultant
PD Tax Consultants
Paul Holden
Director
Peak Architects
Laura Rosso
Commercial Manager
Cater Allen Private Bank, Part of Santander Group
Josephine Stray
Sales Manager
BL Carver Street Ltd
Alex Gibbs
Digital Marketing and Sales Consultant
VENUS STONE LTD
Angga Kara
Burnout & resilience coach
Angga kara Inspire
Rich Davies
Business Development Manager
Highlander Computing Solutions
Eddie Stow
Sales Manager
VENUS STONE LTD
Gemma Scougal
Owner
WildWays
Mike Hardcastle
Director
Novalead Limited
Eve Holdsworth
Community Fundraising Manager
SNAPS Yorkshire
Sharon Fudge
Commercial Finance Consultant
JWJ Finance Limited
Fredric Ward
Head of Sale & Marketing
Fletchers Waste Management
James Hodson
Head of Sales
Evoluted
Chris Rodgers
Head Of Business Development
Graysons Solicitors
Chris Broomhead
Exclusive Associate
Lyonhurst Life
Sarah Mair
Business Development Executive
You Can Hire
Lucy Milnes
Business Development Manager
Absolute Commercial Interiors
Kim Whiteley
Marketing Administrator
Mantra Media Ltd.
Natalie Ng
Business Developer
Mantra Media
James Parden
Associate
BRM Solicitors
Mike Rayyan
Managing Director
927 Consultancy Ltd
Stuart Bowker
Commercial Manager
Q-Park
Tony Carter
Director
The Legacy Studio
Shaun Sagar
Managing Director
Sagar McClintock Ltd
Joanne Lewis
Director
Integra Engineering (RAMS) Ltd
Keith Hague
Solicitor
Irwin Mitchell LLP
Mark Booth
Business Development Director
Principle Networks
Ian Patrick
Associate Director
Catax
Sarah Darlington
Account Director
Pretty Fierce Marketing
Robert Lee
Director
Accounting Angels Limited
Beth Green
Group Commercial Manager
The Milestone Group
Steve Anwar
Designer / Artist / Owner
Sapien Studio
Carolyn Anne potts
Director
Acquire Today Ltd
Thomas Fensom
Sales Development Manager
Catax
Diane Benn
Director
High Flying PR Ltd
John Chapman
Owner
Past Lives Ancestry and Research
Selvin Brown
Owner
Online Business Advice
Daniel Laver
Account Manager
Sheffield Chamber of Commerce