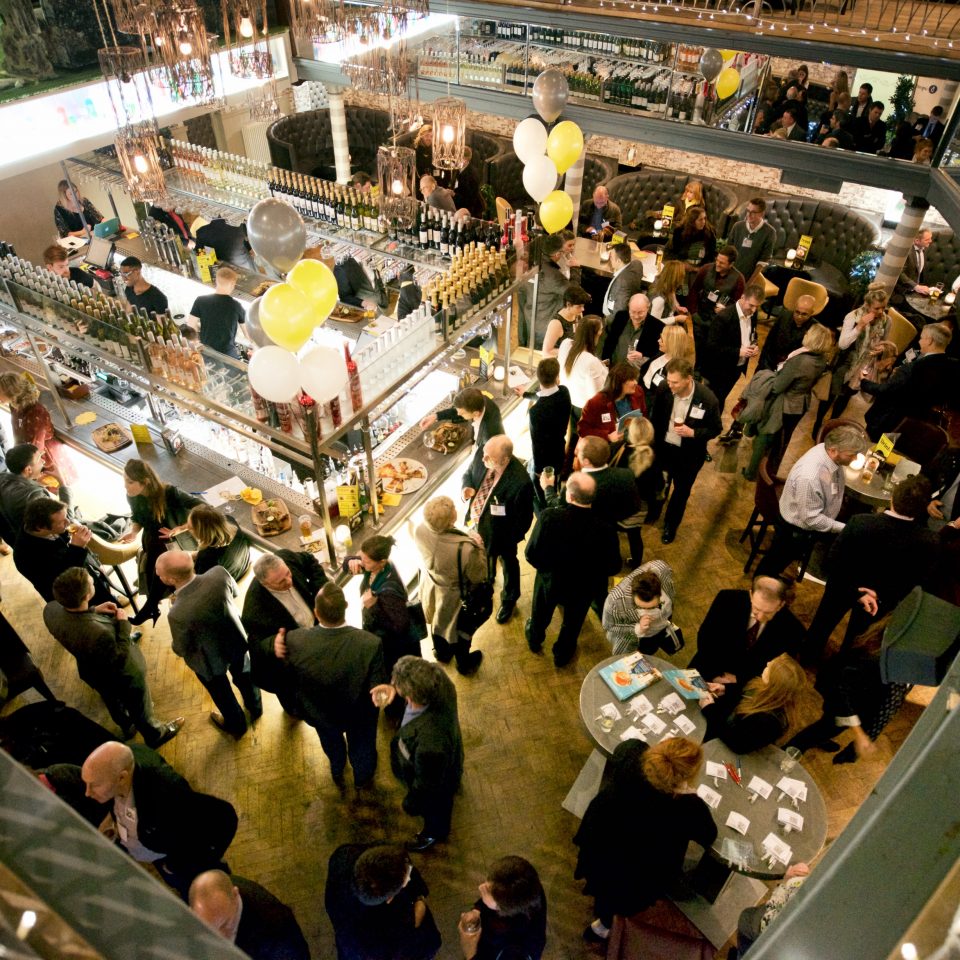 Sheffield, we're back!
Join us for an evening of relaxed networking with like-minded business professionals, as we return to Domo: a Sardinian restaurant & bar in the heart of the Steel City.
In Domo's own words, 'Aperitivo – or after work drinks – is a Sardinian tradition that brings people together to share stories, connect and relax after the day is done'.
The Sheffield Symposium is a staple of The Yorkshire Mafia's event calendar and is well-known for providing a relaxed space for B2B networking and relationship building.
You should be attending if:
You are a business owner or decision maker looking to grow your network of influential contacts within Sheffield
You are looking to find new contacts that you can learn from, teach, develop real relationships with, and ultimately (where appropriate) trade
You understand the value of relationship building and adhere to our strict 'no selling' rule in order to build real relationships – no elevator pitches, just real, engaging conversations.
18:00 - 23:00
Domo Restaurant
Eagle Works, 34-36 Cotton Mill Walk, Little Kelham S3 8DH
Attending
Janet Curran
Consultant
Lysna Ltd
Adrian Hogarth
Director
Sports Prestige and Classics
Kiley Tan
Director
Mosaic International Limited
Peter Wright
Managing Director
Digital Law
Zaffar Mir
Managing Director
IT Perfection Ltd
Claire Taylor
Freelance Copywriter
Raspberry Flamingo Copywriting
Daniel Laver
Head Of Sales
UnLTD Business Magazine
Mark Cody
Director
Resonate Property
Andrew New
National Accounts Director
Close Brothers
Ed Donson
Senior Associate
Cognizant
Laura Hayes
Tax Consultant
PD Tax Consultants
Alexander Paling
Strategy Director
Embryo Digital
Steve Shelley
Owner
Strategic Alignment Ltd
Clare Froggatt
Branding Expert
Make A Brew
Jane Hogarth
Director
Sports Prestige and Classics Ltd
John Ievers
Director
CDR Group
James Eastwood
Business Development Manager
JCT600 Van Centre Sheffield
Rich Davies
Business Development Manager
Highlander Computing Solutions
Lee Viney
Regional Manager
Innovate UK
Mark Dickens
Confined Space & Height training with Emergency service professionals
Element Safety Ltd
Jason Newell
Channel Director
virtualDCS Ltd
Emma Stamp
Trainee Solicitor
Keebles LLP
James Hodson
Head of Sales
Evoluted
Michael Ward
Area Sales Manager
Close Brothers
Bronwyn Linkhorn
Marketing Consultant
Market Infra
Leandro Martins
Client Director
ORESA
Mark Wilson
Corporate Sales Manager
Close Brothers Asset Finance Ltd
Kevin Morrissey
Franchisee
DPD Local
Kim Whiteley
Marketing Administrator
Mantra Media Ltd.
Natalie Ng
Business Developer
Mantra Media
Dave Coulson
Director
CYCLING SHEFFIELD
Janie Gonsalez
Business Development Executive
The Yorkshire Mafia
Carey New
legal executive
Prince Family Law
Geoff Noake
Director
AdPlace Marketing and Media Limited
Damini Sharma
Trainee Solicitor
BRM Solicitors
Shaun Sagar
Managing Director
Sagar McClintock Ltd
Celina Ploskonka
Director
You and Us Events Limited
Daniel Broadbent
Managing Director
Objective Creative Limited
Louisa Bertram
Commercial Director
Databowl
Keith Hague
Solicitor
Irwin Mitchell LLP
Mark Booth
Business Development Director
Principle Networks
Ian Patrick
Associate Director
Catax
Harry Loftus
Paralegal
BRM Solicitors
Sally Evans
Director
Millichamp Limited
Rajinder Singh
Corporate Solicitor
BRM Solicitors
Steve Anwar
Designer / Artist / Owner
Sapien Studio
Thomas Fensom
Sales Development Manager
Catax
Selvin Brown
Owner
Online Business Advice
Rob Murray
Business Development Manager
JCT600 Mercedes-Benz