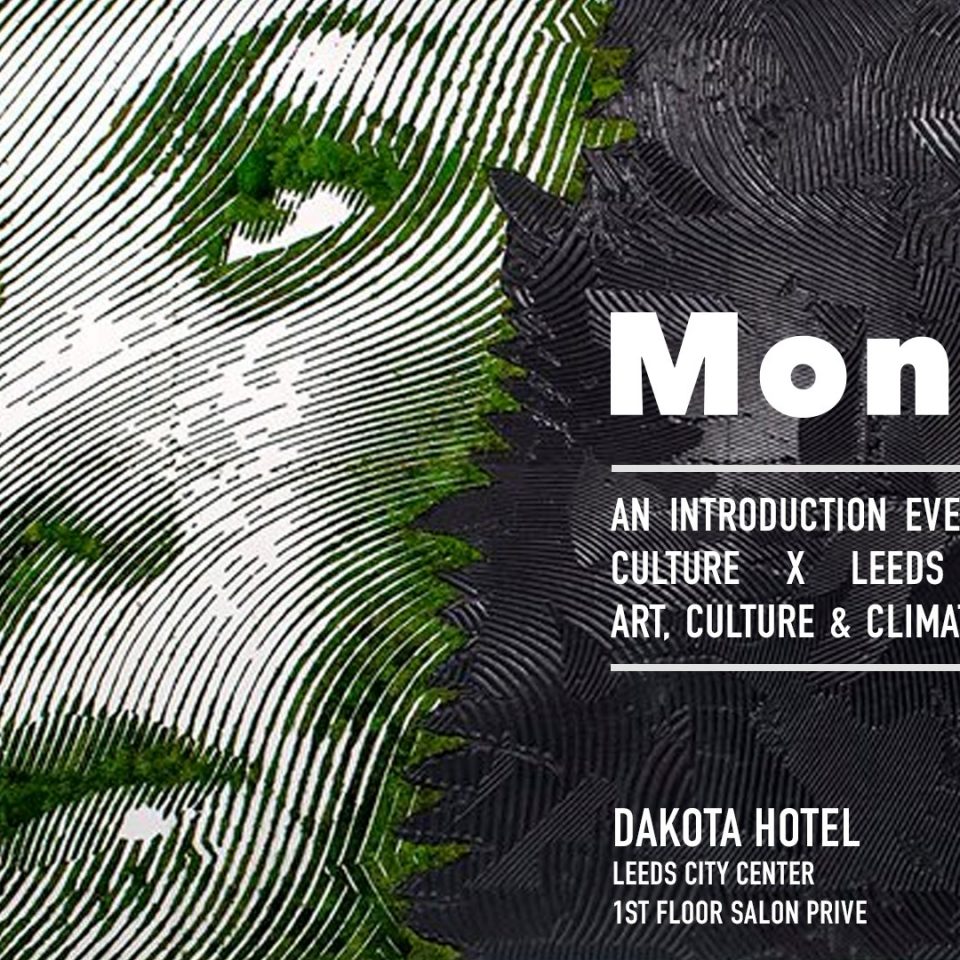 Moniker Culture x LeedsBID partnership event
An introduction evening with Moniker Culture X LeedsBID. Presenting art, culture and climate action for 2020.
Moniker Art Fair and LeedsBID will hold a collaborative introduction evening on 26th November, in support of their plans for an international, art, culture and climate change exhibition unlike any other to be held within the city centre during the Leeds International Festival 2020.
The 2020 immersive exhibition will see leading urban contemporary artists from around the world alongside those from the local creative community create a truly awe inspiring installation and memorable experience. The exhibition will confidently attract global press, tourists and major partners, spotlighting Leeds within the Cultural calendar.
The event represents a unique opportunity to create a lasting impact on Leeds' reputation as a hub for, arts, culture and ecological progressivism, and to spotlight the city's efforts to reach out to the international arts community and highlight the cities Zero Carbon Objectives.
The evening event, held at the Dakota Hotel, will introduce the exhibition's ambitions, themes and direction, while opening up the opportunity for local businesses and investors to support the cultural venture.
Join Moniker Art Fair director, Tina Ziegler as she discusses her ambitions to bring 'Moniker Culture' – the climate-focussed spinoff of the globally respected urban and new contemporary fair – to Leeds International Festival, for its first immersive, experiential art exhibition, marking a new era for Leeds and its presence within the international arts calendar.
Partners for the 2020 exhibition already include leading figures from across the world of Urban and Contemporary art including global curator and visionary Yasha Young and London based arts platform Creative Debuts, led by Moniker Culture director Tina Ziegler. Hear directly about their combined experience, successful case studies from their other city initiatives and their unique vision to transform Leeds into a Urban and Contemporary art capital.
18:00 - 20:00
Dakota Leeds
8 Russell Street, Leeds LS1 5RN