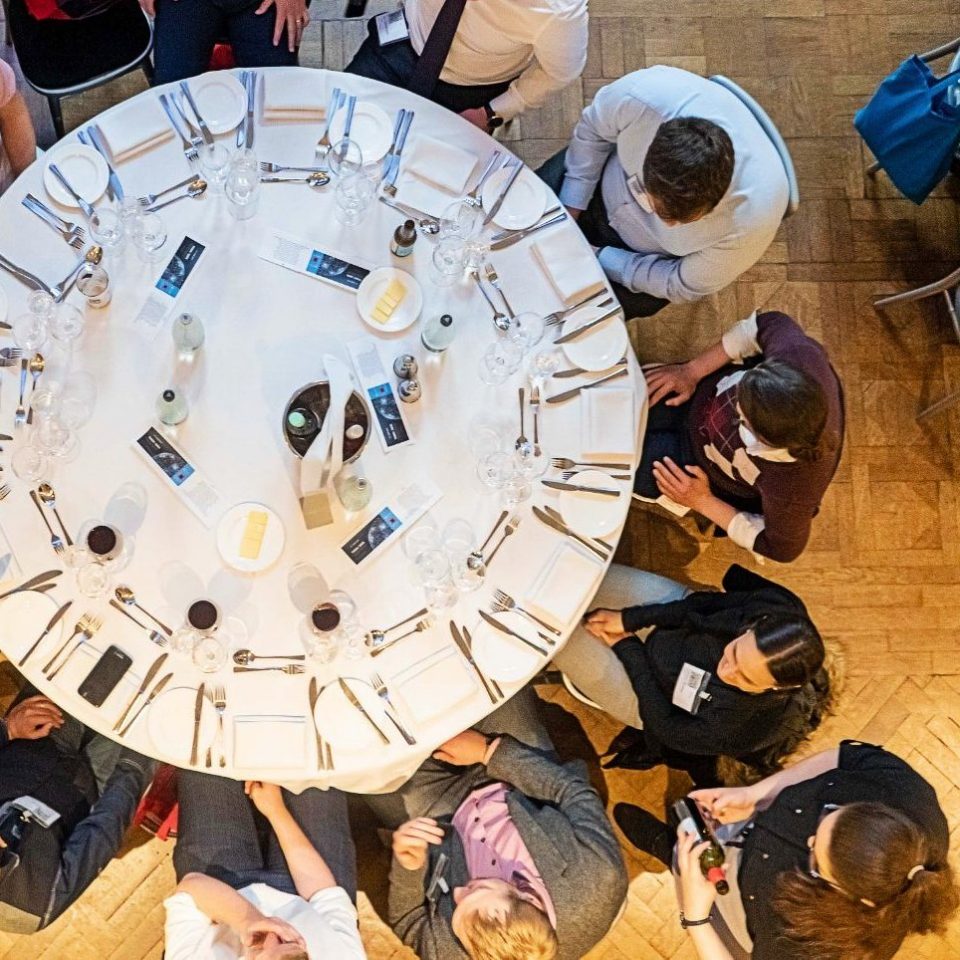 It's BACK! Leeds Business Lunch
The Yorkshire Mafia's Leeds Business Lunch is BACK!
One of our most well-attended annual events, this delicious two-course lunch held at Bibis Italianissimo brings together 200 senior stakeholders for an afternoon of relaxed networking and B2B relationship building.
Individual tickets are £50 and can be purchased below. Includes a two-course lunch & a welcome drink.
A table of ten is £450. To enquire about booking a table, please email [email protected] or give us a call on 0113 3236400.
12:30 - 16:00
Bibis Italianissimo
Criterion Place, Sovereign Street, Leeds, LS1 4AG
Attending
Janie Gonsalez
Sales/Account Manager
RapidSpike
Paul Beynon
Patent Attorney
Appleyard Lees
Gordon Wills
Chartered Financial Planner
Wills Financial Consultancy
Zoe Bray
Corporate Partnerships Manager
Royal Armouries
Larissa Bellamy
Diretcor
The Dance Mob
David Powell
Carbon Footprint Specialist
Auditel
Rob Pratt
MD
The Other Person
Sharon Stacey
Corporate Workshop Host
Sharon Stacey Music
Ed Donson
Senior Associate
Cognizant
Glyn Selway
Innovation Specialist
RTC North
Catherine Livsey
Owner
Warmbread
Lucie Blunt
Business Development Manager
AAG IT Services Ltd
Jonathan Foster
Trainee Patent Attorney
Appleyard Lees IP LLP
Adam Boyne
Director
BetaJester Ltd
Sarah Darbyshire HR Consultant
HR Consultant/Director
HR Solutions Yorkshire Limited
Anne Ward
Commercial Admin
Newsquest Media Group
Kris Macdonald
Business Account Manager
Exa Networks
Dan Rahnavard
Director
Fountain Legal
Charleh Dickinson
Director
KUB
Abdul Kotia
Business Analyst
MBMB
Janie Gonsalez
Business Development Executive
The Yorkshire Mafia
Linzi Oldfield Oldfield
Design Assitant
Absolute Commercial Interiors
Robina Farnell
Director
Land Rover Experience