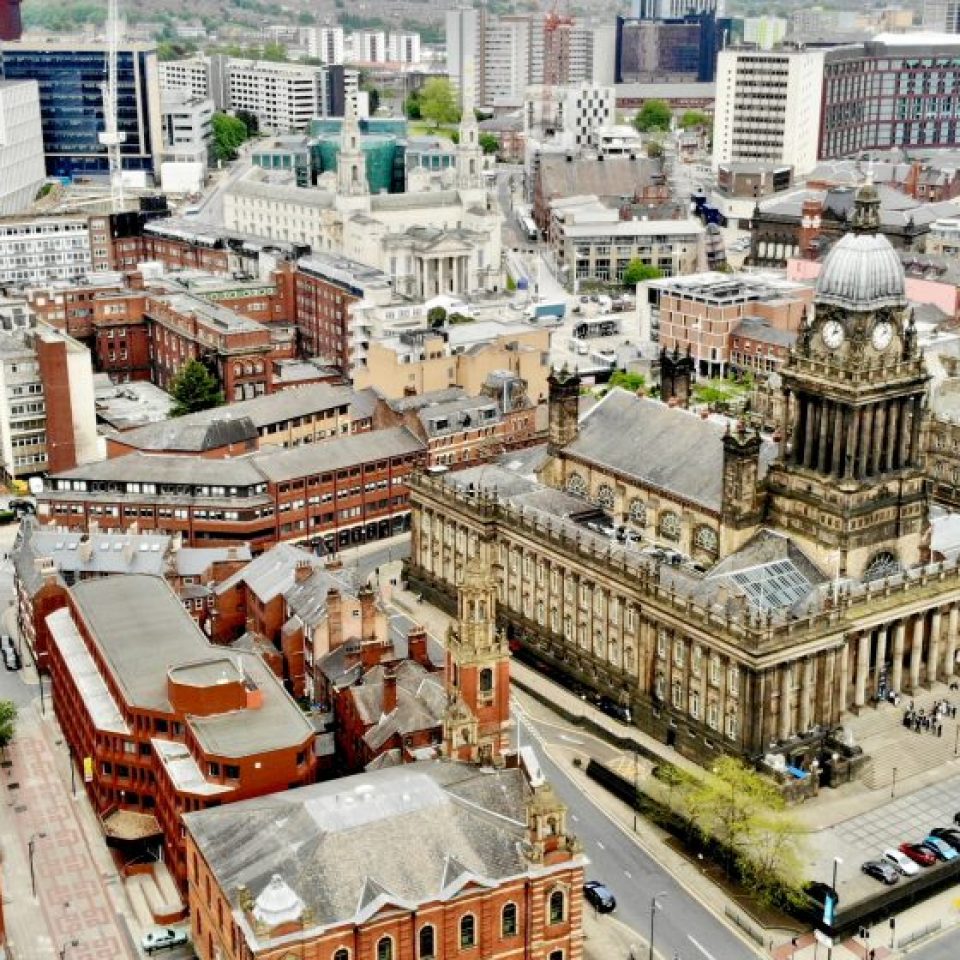 IoD Open Doors at Cloth Hall Court
Inviting all members, new members and soon to be members!
Join us to learn about the IoD and celebrate with us.
Programme for the evening:
17:00 arrive to drinks and nibbles
17:30 welcome from IoD Regional Director Natalie Sykes and Jon Geldart, Regional Chairman
17:40 Keynote speech by Anna Daroy, IoD Director General – IoD Insights 2019 and beyond
18:00 Karl Pemberton Chartered Director Insight: Mental Health in the workplace
18:10 Rashmi Dube: Importance of Policy Voice for your business (15-minute talk)
18:25 Jon Geldart to close the event – mentioning Director of Year Awards
18:30 Event ends
Speakers
Karl Pemberton CDir, Managing Director, Active Chartered Financial Planners
Karl's career in finance began in 1995 with Yorkshire Bank. Aged 18 he quickly moved through the roles and in 1997 was entered onto the Banks' first Management Development Programme, a fast-track up the ladder in a historically 'time served' environment.
In 1999, Karl was then asked to help establish 'Premium Banking' in the North East; Yorkshire Bank's first steps into the High Net Worth market. This was followed by a Management Role within Premium Banking, making Karl the youngest within the Bank.
In 2005, Karl joined the RBS Private Banking team, as a regulated investment adviser. After two successful years however, Karl's father became seriously ill and he left to take over his father's firm, Active Financial Planners. Karl joined Active in May 2007 with a vision to develop the firm into one that was capable of challenging the services offered by the leading national providers, leaning on the knowledge gained in the previous 12 years, yet sticking firmly to the firms regional, ethical and family values.
During this time, Karl has lead the firm to become one of the region's largest Independent Chartered Financial Planning firms to service the North East and Yorkshire, looking after over £400m of client assets. As a Fellow of the Institute of Directors, Karl is one of only a handful of Chartered Directors in the North East, his achievements being recognised with invitations to hold a Trustee positions with local charity, the Middlesbrough and Teesside Philanthropic Foundation and Galileo Multi Academy Trust.
Anna Daroy, Interim Director General for operations, Institute of Directors
As a Leading International Senior Executive and Board Member, Anna has worked in both private and public sectors for 30 years successfully leading organisations through complex change and turnaround across multi-cultural and political environments.
With a long senior consulting career with Ernst Young, IBM and Mercer, Anna has track record of profitably growing operations across USA and Europe, Middle East and Asia – Pacific as Partner and Managing Director. She has led international business operations and mergers with revenues.
Anna has worked in to Central Government in Transport, Homeland and has shaped the future of UK Transport as a key member of the Northern Powerhouse Boards and Executive. She has also been pivotal in the re-shaping of the UK Telecommunications and Consumer Energy Industries.
Over the past 10 years Anna has taken on interim roles including: COO Office of Fair Trading, Executive Director Highways England, M&A Advisor to a €4bn tech IPO and more recently COO to turnaround the Government of Jersey.
As a key international influencer with foreign governments and Ministers, Anna is also a NED for private and public boards.Anna is a part-time Professor at Cambridge Corporate University for online MBA and Doctorate students. She conducts international workshops on Mergers & Acquisitions and Leadership and acts as a mentor and coach.
17:00 - 19:00
Cloth Hall Court
Quebec Street, Leeds LS1 2HA