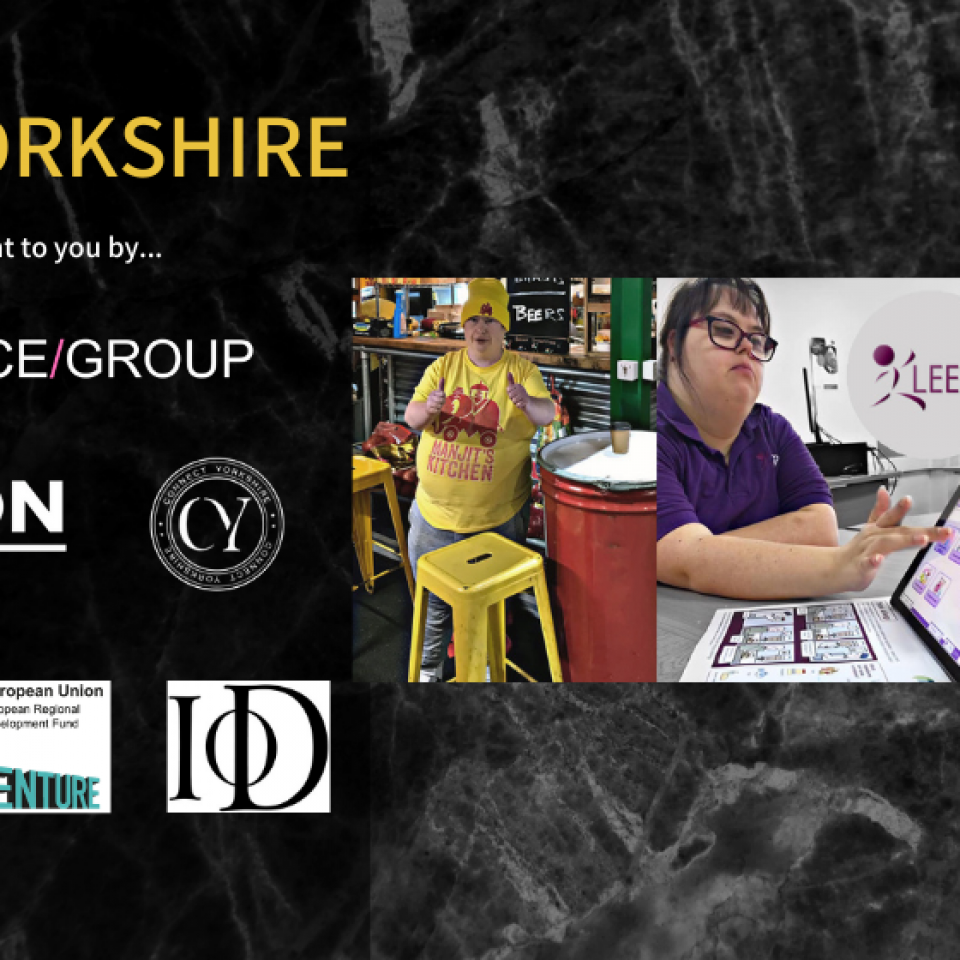 How to Improve Diversity & Inclusion in the Workplace
This event is part of One Yorkshire, a three-month virtual series of curated events, seminars, workshops and get-togethers for everyone in, from or into Yorkshire, created to deliver a real business boost to our community. Events are free of charge and everyone is welcome to attend.
Leep1 is a self-advocacy organisation supporting the social inclusion and visibility of people with learning disabilities in society. We campaign for the rights of people with learning disabilities and offer activities that are user-led. 
Our co-chair, a lady with Downs Syndrome, will deliver an hour long session on the benefits of employing adults with learning disabilities into the workforce.
The aims of the sessions will be to support corporates to be more comfortable in having the right tools to employ learning disabled talent within their teams. We will be talking about reasonable adjustments, accessible policies, Access to Work, what is easy read information, person-centred work booklets, buddy systems and job crafting.
Building a diverse workforce will lead to innovative and creative ideas, and make your organisation a desirable and exciting place to work.
13:00 - 14:00
Zoom
Please register - meeting link will be e-mailed to you in advance of event
Attending
Akeisha Brown
Business Engagement Officer
Leeds City College
Eleanor Brown
Women's Ambassador Coordinator and Training Facilitator
Aspire-Igen
Rebecca Ward
Services Administrator
Leeds Mind
Khadija.Juma Khadija Juma
Senior support worker
CIC
Dan Blackith
Director of People & Culture
Avalon Group
Sarah Cotterill
Volunteer Officer
Leeds Arts Events & Venues
Fay Kesby
Volunteer Coordinator
Advonet
Jo Sutcliffe
Head of HR
Leeds Mind